The days of using an average lip balm are over -- because Odacité has brought the power of plants and proven cosmeceuticals to les lèvres (the lips)!
Aventurine Kiss™ Lip Serum is our newest age-defying innovation - a triple-action serum formulated to address the vertical lines of the lip area, prevent dryness and help restore lips' natural plumpness.
Way more than a lip balm.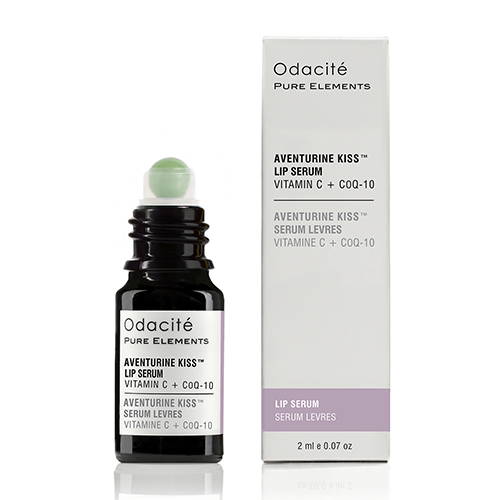 Hydration is essential for the lip area. Since your lips have no oil glands, they tend to dry out quickly. This dryness accelerates the aging process and contributes to fine lines and wrinkles around the lips.
But this is serum is SO much more than your run-of-the-mill lip hydrator. Packed with clinically proven anti-aging ingredients and stimulating actives, it plumps and smoothes instantly, while diminishing the signs of aging over time!
Aventurine Crystal Powers.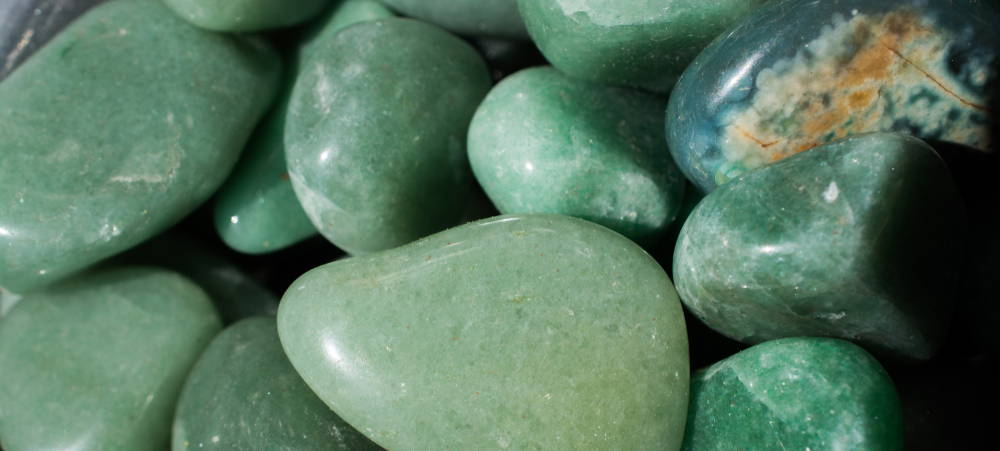 To impart the healing energy of crystals into our formula, we specially designed the applicator of our Lip Serum in Green Aventurine. Known as "le cristal de la chance" (the luckiest of all crystals), Aventurine is believed to bring good fortune and prosperity in your life. So make sure you bring your Aventurine Kiss on every job interview and first date!
Here are a few more reasons why we reach for Aventurine Kiss™ Lip Serum everyday...

Vitamin C and CoQ10 are a powerhouse antioxidant duo, helping to provide your skin with the support it needs to look firm and youthful. Increasing this support is vital to increasing firmness and eliminating the look of wrinkles.
You're probably familiar with Vitamin C as a skincare ingredient -- it is ubiquitous, and with good reason! Vitamin C is one of the most important nutrients for your skin. It's potent antioxidant activity is well known and thoroughly studied. The form we use is lipid (oil) soluble and super stable, meaning it can penetrate deeply and stay active longer than other Vitamin C's.
Super-antioxidant CoQ10, a.k.a. Coenzyme Q10 or Ubiquinone, is naturally present in our bodies and start to decrease as we age. Scientific studies show that topical application of CoQ10 results in reduction in wrinkle depth and fine lines. Plus, it has the capacity to be absorbed into the skin and builds up over time as you continually apply it.

To achieve the luscious plumping action sans les toxins, we developed a unique ferment of capsicum -- a compound extracted from pepper plants. Combined with cooling Mint extract, it provides just the right amount of tingling as it stimulates blood flow to the lips to give the appearance of increased volume.

A blend of super-hydrating Cocoa and Shea butters with Moringa and Baobab oils, brings the power of their essential fatty acids to the rescue of dry lips. Shea butter is known as a skin superfood that's naturally rich in Vitamins A, E, and F, containing ultra-nourishing and smoothing properties that keep the lips soft and supple.
Voila, can't wait for you to experience the healing power of this Lip Serum and breathe new life into your lips.