Eat for Beauty: Cucumber Lime Mint Mocktail
The perfect ingredient for staying hydrated during the summer, Cucumbers are concentrated in 96% water – in addition to a nourishing complex of Antioxidants and soothing nutrients for all skin types.
For sensitive skin types, Cucumbers contain Cucurbitacin E – a biochemical compound known to have anti-inflammatory properties which help to soothe redness and irritation. For mature skin types, Cucumbers are rich in Vitamins and trace elements like Magnesium, Potassium, and Silica that help boost skin elasticity and radiance. For oily-combination skin types, Cucumbers also has astringent and sebum-regulating properties.
Cucumber is a superstar ingredient in our Green Smoothie Quenching Crème for its ability to help keep skin looking plump and juicy. We love blending 2-3 drops of our favorite Serum Concentrates into Green Smoothie to create a hydrating, customized skin cocktail that targets your specific skin concerns with precision.
Pour yourself a cooling cucumber mocktail while your skin drinks up a hydrating skin cocktail to beat the heat.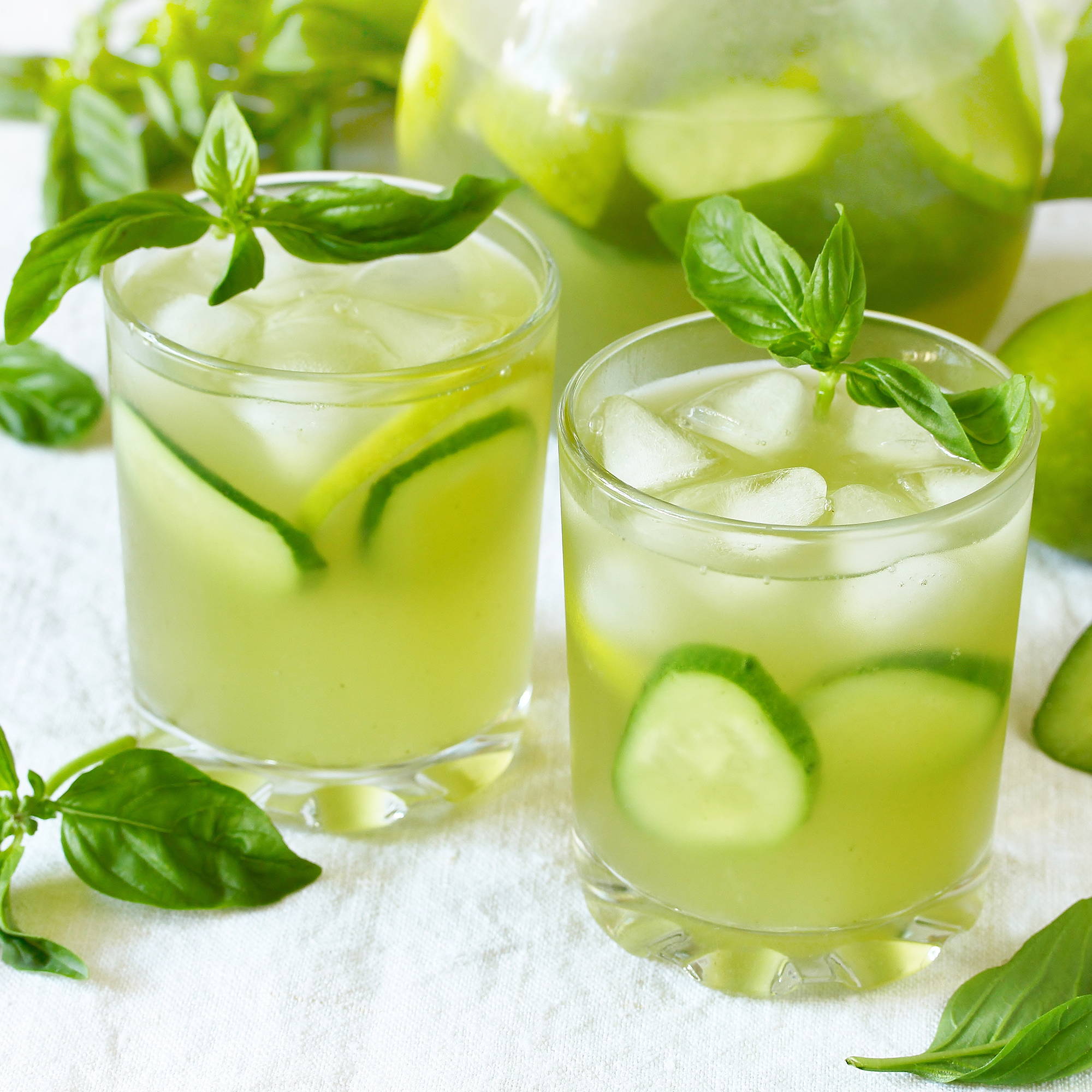 Ingredients:

2 medium-large cucumbers
Juice from 4 limes
4 large sprigs of fresh mint
1 tbsp sweetener of choice (raw honey or maple syrup)
Sea salt for rim (optional)
4 slices of cucumber (for garnish)
4 small mint sprigs (for garnish)
Instructions:


Peel cucumbers and scoop out seeds. The easiest way to scoop out the seeds is to cut lengthwise after peeling and run a spoon down the center. Set aside.

Juice limes. Set juice aside.

Remove mint leaves from stems and wash.

In a blender combine cucumber, lime juice and mint leaves.

Blend on high until fully combined.

If serving with salt, take lime peel and rub across the top of the glass. Dip in salt. Add ice to glasses and pour over the top. Garnish with a cucumber slice, mint leaves or both.