The Cucumber & Bell Pepper Salad Trending On TikTok
For thousands of years, Cucumbers have infused Ayurvedic recipes and dishes with soothing, ultra-hydrating nutrients. Concentrated in 96% water, Cucumbers have the highest water content of any food to hydrate your cells, inside and out, when ingested and applied topically.
In addition to hydrating the skin, Cucumber provide key nutrients that address a wide range of skin concerns. For sensitive skin types, Cucumbers contain Cucurbitacin E – a biochemical compound known to have anti-inflammatory properties which help to soothe redness and irritation. For mature skin types, Cucumbers are rich in Vitamins and trace elements like Magnesium, Potassium, and Silica that help boost skin elasticity and radiance. For oily-combination skin types, Cucumbers also has astringent and sebum-regulating properties.
Cucumber is a superstar ingredient in our Green Smoothie Quenching Crème for its ability to help keep skin looking plump and juicy – so when we saw this Cucumber & Bell Pepper Salad trending on TikTok, we just had to give it a try!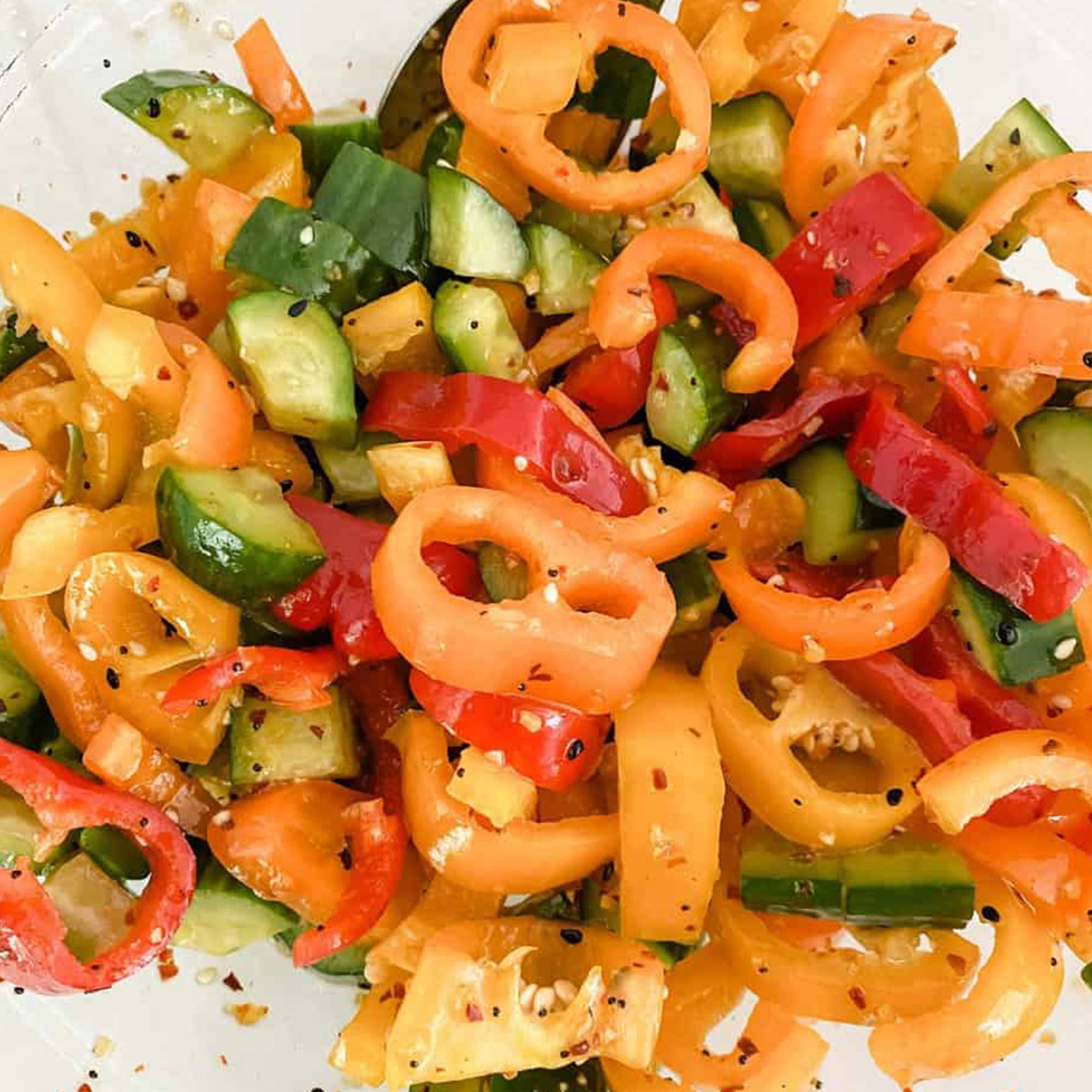 Ingredients:

1 Persian Cucumber
8 Sweet Bell Peppers
1 tbsp Ginger Dressing
1 tsp Everything but the Bagel Seasoning
1 tsp Chili Crunch Oil
Instructions:
Chop cucumbers and peppers, making sure to remove the pepper seeds. Place chopped ingredients in a bowl.

Measure dressing, oil, and seasoning. Toss in bowl, mix, and enjoy!