Celebrating 14 Years of 14 Wins
Since 2009, Odacité has been shaking the status quo of skincare and pushing the boundaries of Clean Beauty – long before the Clean Beauty movement even existed. As we celebrate 14 years of delivering best-in-class formulas that work smarter and harder to deliver real results, I reflect with immense gratitude on 14 incredible wins that we've been lucky to achieve throughout Odacité's journey.
Thank you for joining us along the way! You are my extended family, and I can't thank you enough for being a part of this adventure. As always, looking forward to 14 more years and beyond…
xoxo Valérie
1. BORN FROM A HEALING STORY
Nothing could have predicted I would start a skincare company – I used to produce commercials. The idea for Odacité was born out of healing my body from breast cancer and realizing that if I wanted to heal, I would have to make it my mission to remove all toxins from my environment, starting with the products I was applying on my skin.
2. FINDING OUR NAME AND VOICE
The name Odacité is a French play on the word Audacity. To me, audacity means daring to heal against the odds, having the tenacity to shake the status quo and redefine the way you think, being courageous enough to question what's already been done and search for something better.
3. BUILDING OUR OWN LAB  
Most skincare companies use a third party manufacturer to create their products, but owning our own Eco-Certified LA lab allows us to trace our ingredients from the moment they are harvested to the moment they are shipped to our lab. We can 100% guarantee the freshness, purity, and performance of our formulas, and ensure they are never compromised with cheaper ingredients!
4. BECOMING PLASTIC NEUTRAL
We partnered with CleanHub to neutralize our plastic footprint. For every product we produce, we remove the plastic equivalent from the ocean. We sponsor CleanHub's Green Worms facility in Kerala, India – where women self-help groups lead the door-to-door collection, creating employment opportunities in the community.
5. MAKING SUNSCREEN SAFE FOR ALL
Staying true to Odacité's deep commitment to sustainability, Sun Guardian Day Crème SPF 30 was awarded the Protect Land + Sea Certification, offering clean sun protection, free of chemicals or nanoparticles that may affect land and sea life.
6. WE'RE A "HILARY DUFF-APPROVED BRAND" – INSTYLE
Over the years, Hilary Duff has fallen in love with our 552M Soap-Free Shampoo Bar, as well as our Mood Cleansing Ayurvedic Bath Soak!
7. GIGI HADID PICKED US DURING HER PREGNANCY
Gigi Hadid kept her skin hydrated during pregnancy with Mo+P Very Dry Skin Serum Concentrate, as seen on Vogue, Harper's Bazaar, Glamour Magazine, and Refinery29.
8. WON COSMOPOLITAN'S BEST BRIGHTENING SERUM!
Our Clean-ical Formulations Vitamin C & E + Hyaluronic Acid Brightening Serum won a spot as the Best Brightening Serum in Cosmo's 2023 Clean Beauty Awards!
9. OUR AWARD-WINNING PIMPLES SERUM IS BREAKING RECORDS
We sell one bottle of Bl+C Pimples Serum Concentrate – Byrdie's 2020 Eco Beauty Award Winner for Best Acne Treatment – every 47 seconds!
10. BRINGING THE ODACITÉ SPA EXPERIENCE TO LIFE
Revive the skin, delight the skin, soothe the soul. Our very own Temple of Beauty spa protocol has traveled to self care sanctuaries across the globe… from Le Fouquet's in Paris and Spa Calamigos in Malibu.
11. GETTING OUR VERY OWN MINI BUS
In 2022, we officially launched Lotus, The Odacité Skincare Academy Bus – our very own mobile mini bus, which we use to tour Los Angeles, host events with our retailers, give mini facials to the Odacité community, connect with you, and more!
12. WE'VE TRAVELED THE WORLD
We're here for you! You can now find our focused formulas around the world in 34 countries at 458 retailers, including our wonderful friends at Oh My Cream, The Detox Market, Bluemercury, & Credo Beauty.
13. OUR FIRST INNOVATION IN COLOR
Last month, we launched SPF 50 Tinted Mineral Drops – Odacité's first ever tinted formula – in 5 Flex-Perfecting™ Shades, and it quickly became our biggest launch EVER! Bottles have been flying off the shelves, we've been receiving overwhelming positivity, social media and press love has been flooding in… we couldn't ask for a better start to summer with you!
⁠
14. STAYING TRUE TO OUR MISSION
As we've grown and evolved throughout the past 14 years, we've always kept the same goal in mind… to formulate skincare you can actually trust to deliver the results you're looking for, without compromising your health or the planet. We believe in skincare that works harder and smarter for you, we believe in the rigorous selection of high quality ingredients, we believe in the power of Raw Nature and Clinical Actives, we believe in the pleasure of extraordinary scents and textures, we believe in helping you achieve your best skin, every single day.
---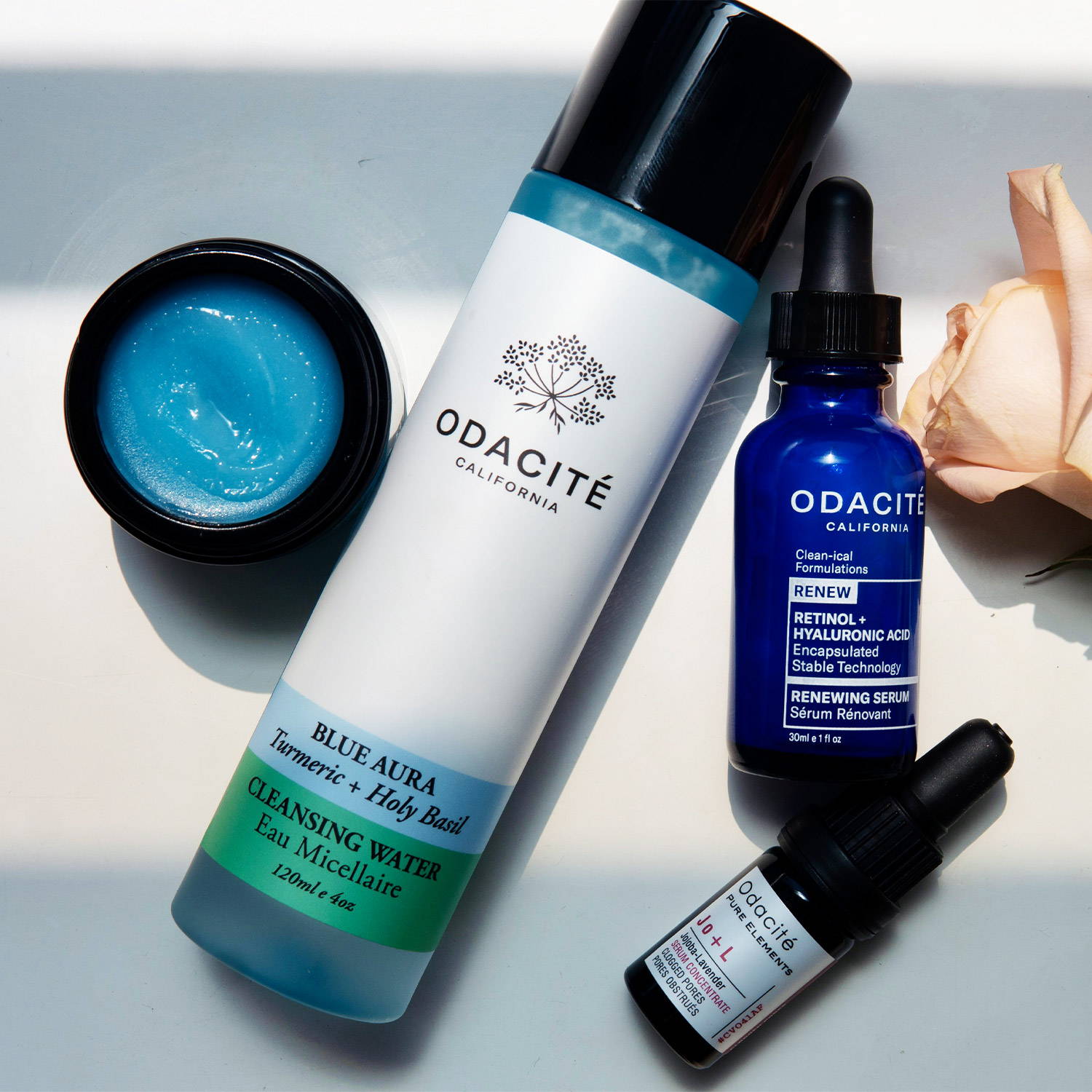 ---