January is wellness month at Odacité! The new year provides us all with new opportunities to live better and stronger than ever before – amidst challenges, hardships, and moments of growth.
After our founder, Valérie, was diagnosed with breast cancer in 2006, she embarked on a healing journey to eliminate toxins from every aspect of her life – starting with the products she was applying to her skin every single day.
Taking skincare into her own hands, she began custom-blending formulas for herself… then for private clients…until she eventually built her own lab in Los Angeles, starting a brand that she would call Odacité – a French play on the word "audacity" and an embodiment of her courage to dare to make change.
Born from a healing journey, Odacité is built upon a foundation of holistic wellness and a commitment to provide clean, effective skincare that you can trust to deliver real results, every single time.
Here's an Odacité-approved wellness ritual to kick off another year of care for skin, soul, and self.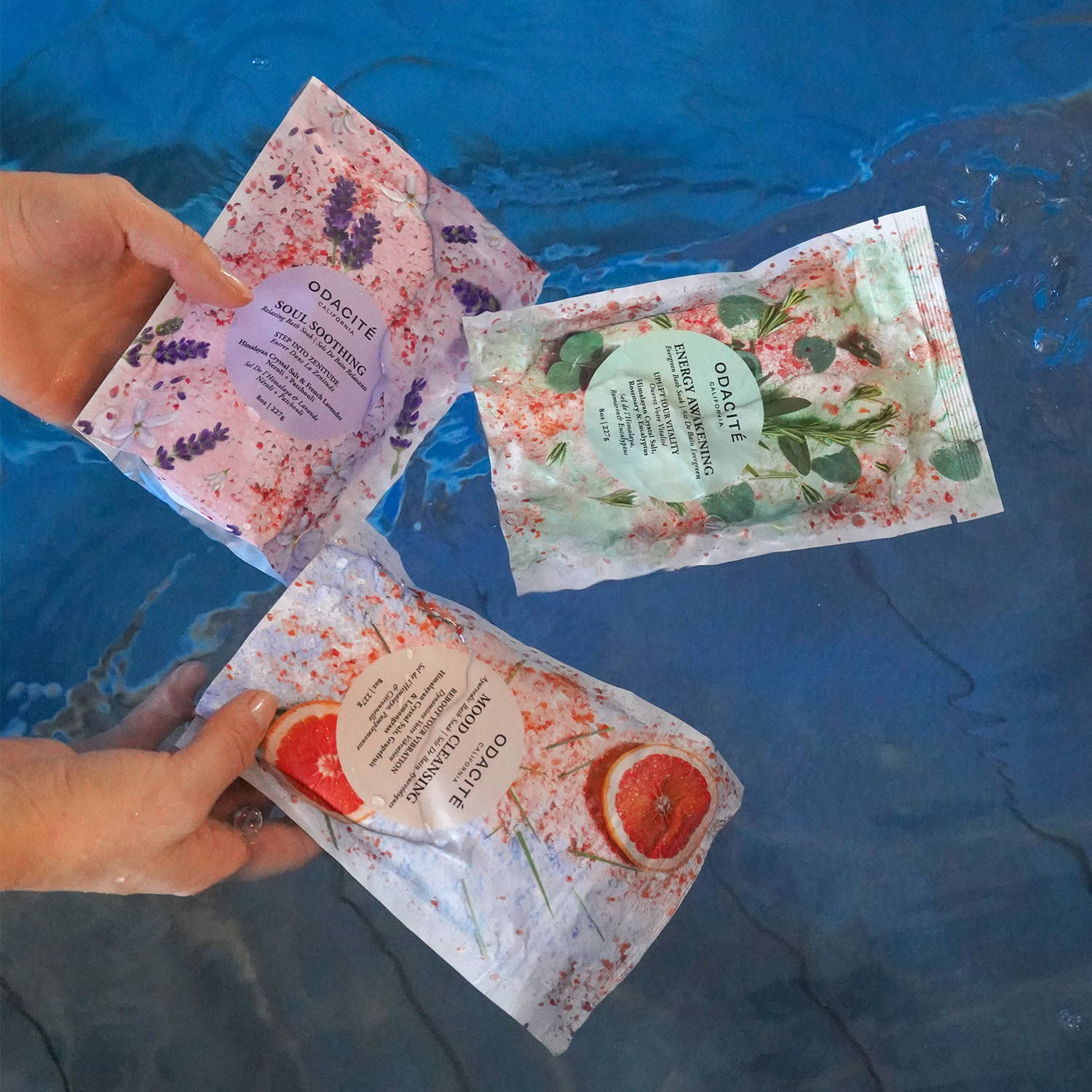 SOAK IN ZENITUDE
There is no better way to take a mindful pause than to relax into one of our Himalayan Crystal Salt Bath Soaks, powered by the magic of aromatherapy. Whether you indulge in a tension-relieving bath or an exfoliating foot soak, each Bath Soak swaddles the skin in hydration while transporting the spirit on a voyage of the senses.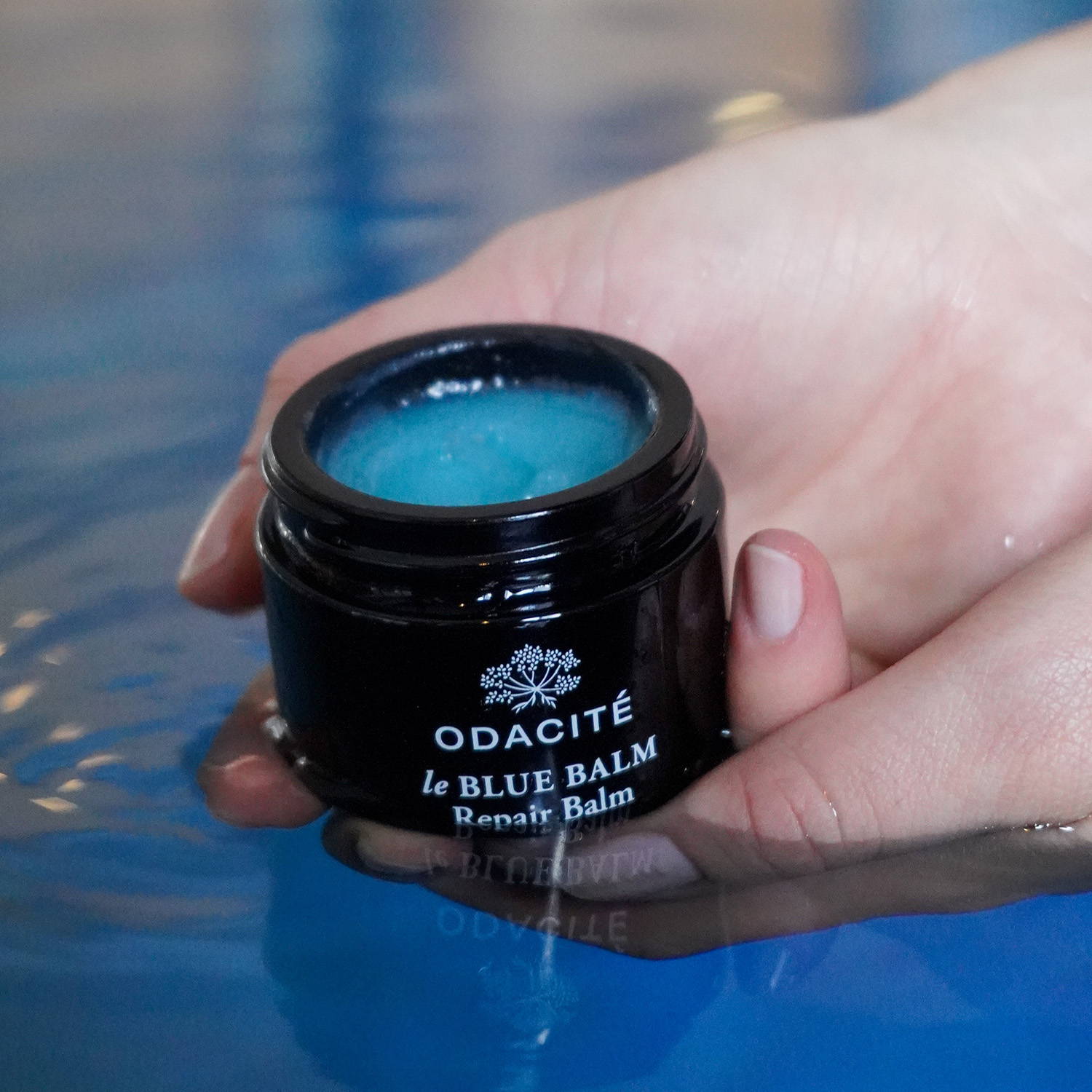 HIGH-VIBRATIONAL GUA SHA MASSAGE
The ultimate boost for skin and spirit – especially amidst cold winter weather that may be drying out the skin – is a Gua Sha massage with le Blue Balm Repair Balm. Providing the perfect slip for the Gua Sha of your choice, le Blue Balm envelops the skin in a silky, nourishing cocoon of sweet Blue Chamomile and Shea Butter.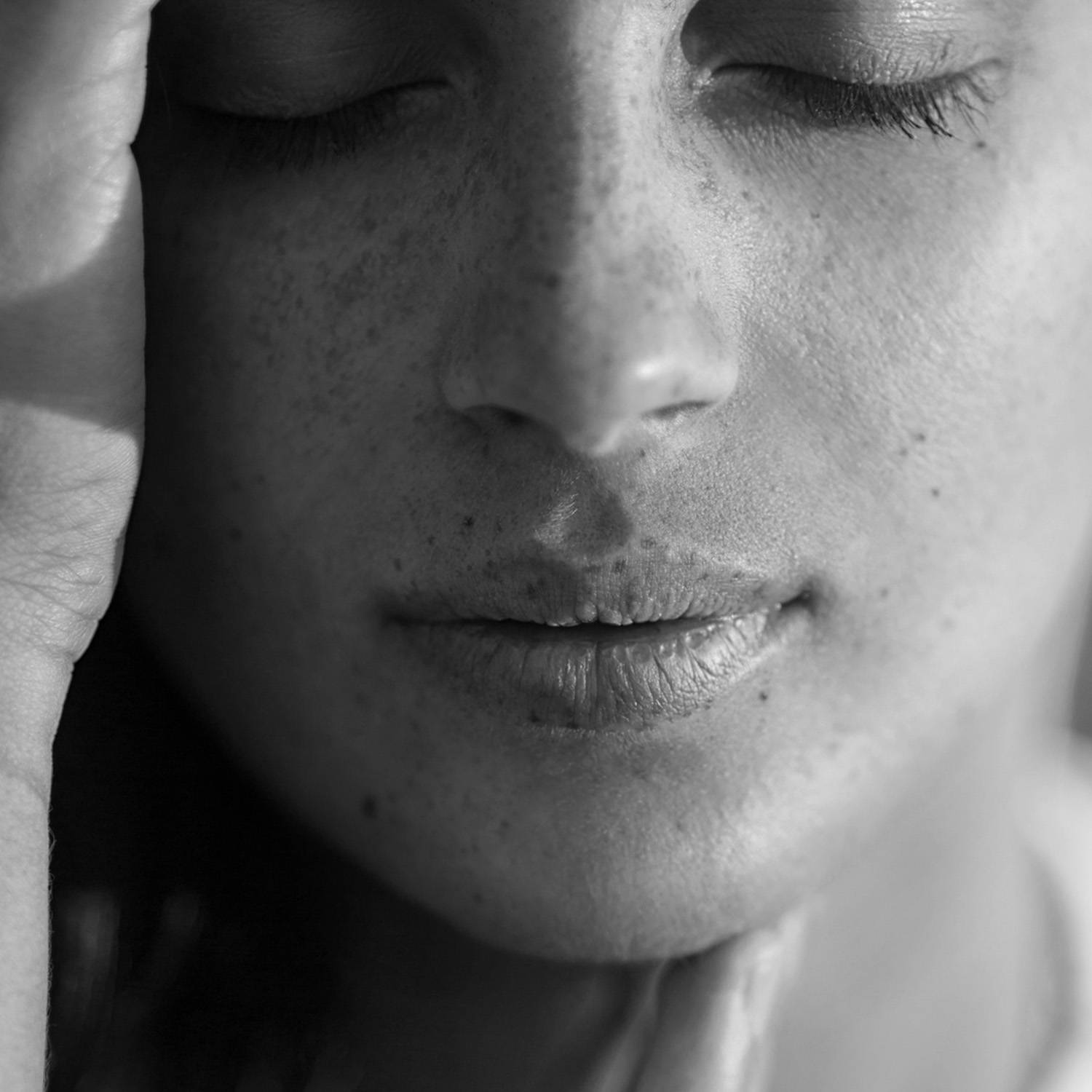 UNLOCK YOUR INNER BEAUTY
Your skin is the largest organ in your body! As such, it is interconnected with all of your bodily functions – which is why you may notice a breakout in response to stress, or puffiness after a night of sweet & salty indulgence. Many of the foods that keep your skin looking healthy and revitalized from the inside out are the same ingredients that we also use topically in many of our formulas at Odacité – such as Cucumbers, Pomegranates, Green Tea, & more.