We want to continue to spread good "la vie en rose" vibes to those around us and, what better way than through this delicious and vibrant dish? Inspired by our friends at Keep a Breast.
This smoothie bowl is easy to make & packed with yummy nutrients. Just the color alone puts us in a good mood. :)
Enjoy!
We're partnering with @keepabreast this #BreastCancerPrevention month! KAB's mission is to empower young people all over the world with breast health education and support.
*Shop to donate 20% of total sales now through 10/21 exclusively at odacite.com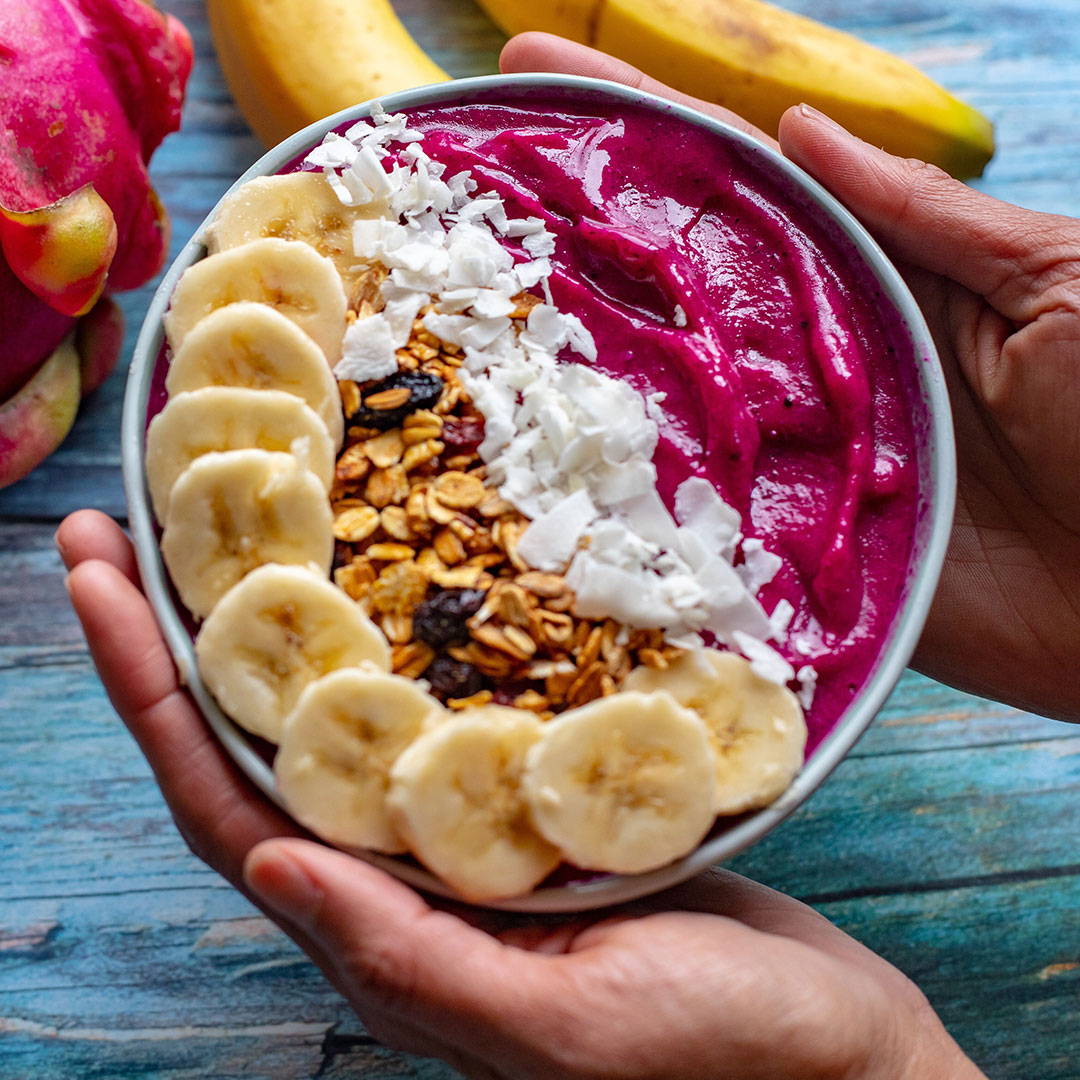 Serves: 1
Ingredients:
4 large pitted Medjool dates
1 tsp Vanilla Extract
1/4 cup blanched and slivered Almonds or Raw Cashews
2 frozen sliced Bananas
1 cup frozen Raspberries
1/2 cup unsweetened, plain plant-based milk
1 tbsp chia seeds

Toppings:
Raw chunky almond butter
Dragonfruit (pitaya)
Frozen berries
Unsweetened shredded coconut

Instructions:
1. In a blender, combine all of the ingredients until smooth & creamy. Taste & adjust flavor as desired.
2. Pour mixture into bowl & garnish.