Vegan, GF Strawberry Rhubarb Crisp
The most sustainable way to eat is by shopping local farmer's markets and cooking what's in season. For April, strawberry and rhubarb are our favorite combination, especially with the fresh California strawberries. Strawberries make the best snack, but taste even better when baked in this delicious vegan & gluten free crisp!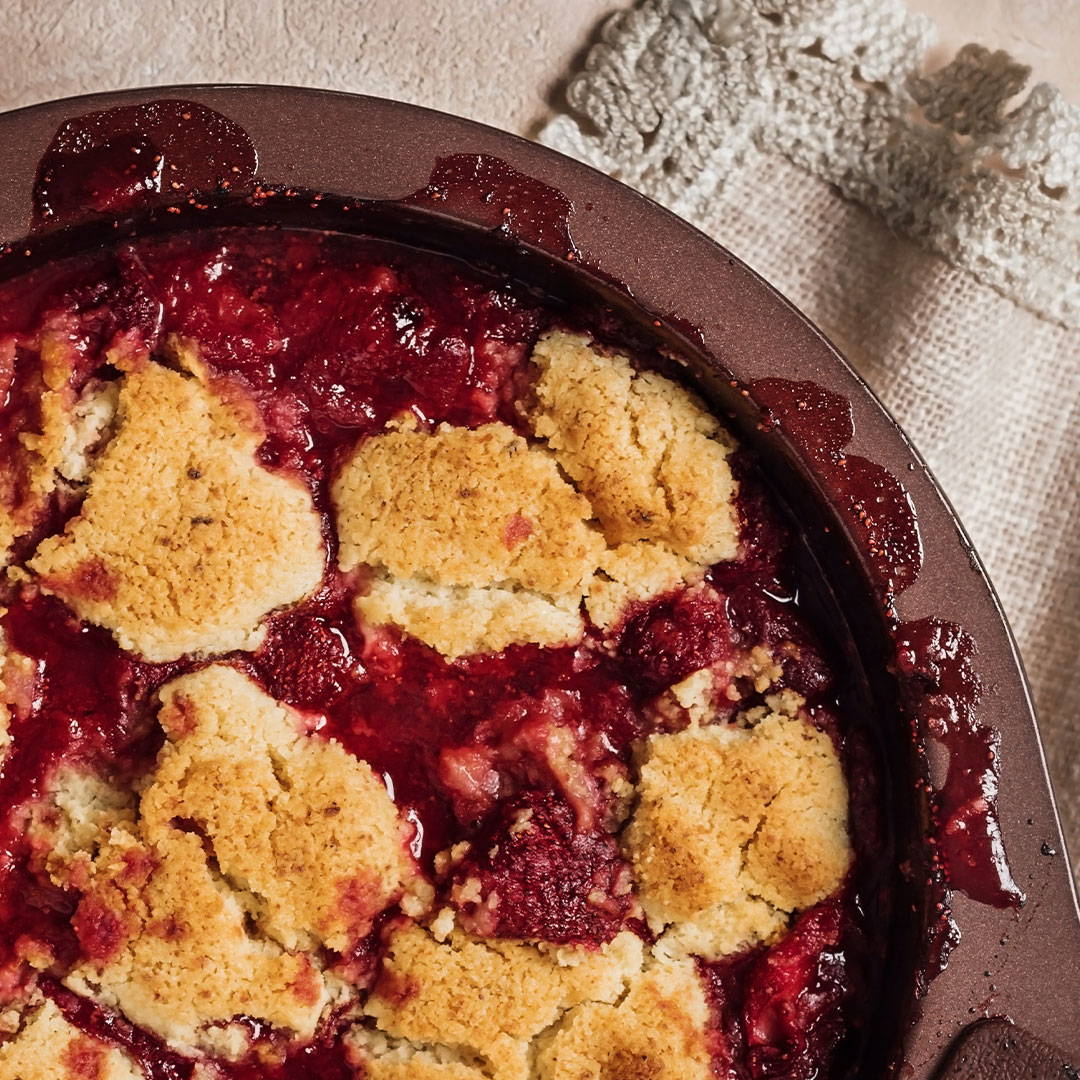 Ingredients:

Filling:
4 cups organic strawberries (cut in half)
3 cups rhubarb (1 inch pieces)
½ cup of freshly squeezed orange juice
4 tbsp cornstarch
⅓ cup maple syrup

Topping:
¾ cup gf oats
¾ cup almond or coconut flour
½ cup coconut sugar
¾ tsp cinnamon
¼ tsp ginger
½ tsp salt
½ cup vegan butter (cut into cubes) (or use coconut oil)
Instructions:
1. Preheat the oven to 350 degrees.
2. In a large mixing bowl, combine all the filling ingredients.
3. In a processor or blender, combine the topping ingredients until crumbly.
4. Pour the fruit mixture into a 9x9 baking dish, then add the crumble topping.
5. Bake for 1 hour and let cool before serving.
Want to know what else is in season? Save the following below to shop at your local farmer's market:
Fruits:
Apples, Avocado, Banana, Citrus,
Pineapple, Rhubarb, Strawberries

Vegetables:
Artichoke, Asparagus, Broccoli,
Cabbage, Carrots, Celery, Garlic,
Spinach, Sweet Potatoes, Swiss Chard
Collard Greens, Green Peas, Kale, Leeks,
Lettuce, Onions, Parsnips, Potatoes, Radishes,