Unpacking TikTok's Latest Slugging Trend
New to TikTok and Reddit in recent weeks, slugging has been a longtime beauty hack for the Black community as well as a staple of K-Beauty. During the wintertime, skin gets drier because the humidity is lower, causing moisture in the skin to evaporate faster. In order to combat the winter skin blues, skinfluencers across the internet are tucking themselves and their skin into bed at night like a happily moisturized slug.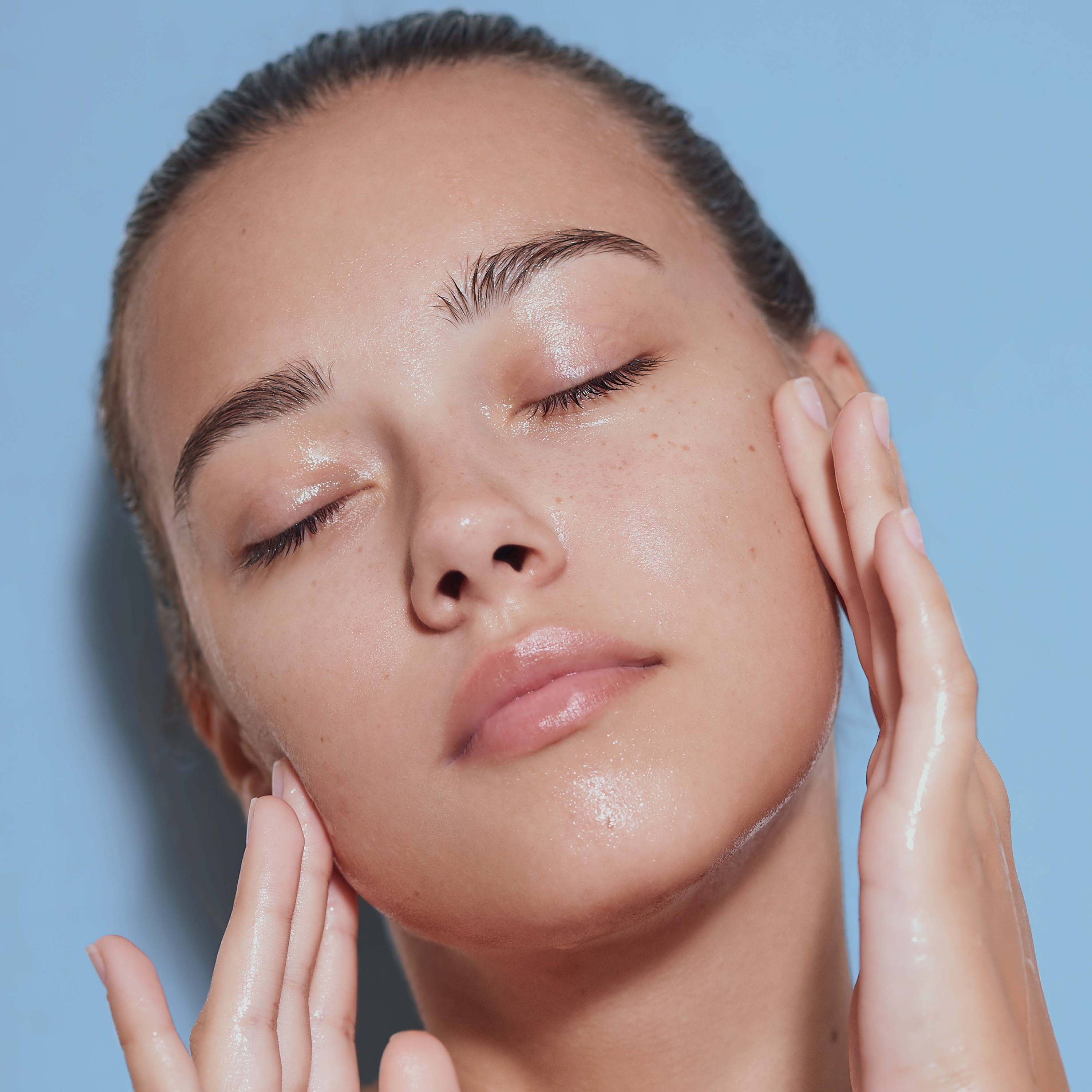 What is slugging?
Slugging involves sealing in your skin routine with an occlusive product, such as Petroleum Jelly, in order to build a physical barrier between your skin and the environment. This helps prevent transepidermal water loss and keeps all the active ingredients of your skincare routine inside.
What are the benefits of slugging?
Slugging aims to restore the skin's lipid barrier, which may have been degraded by environmental aggressors and excess water loss. When the skin's moisture barrier is compromised, it leads to further problems such as inflammation, irritation, breakouts, wrinkles, and more. Moisture is at the root of most skin problems, making slugging a preventative process.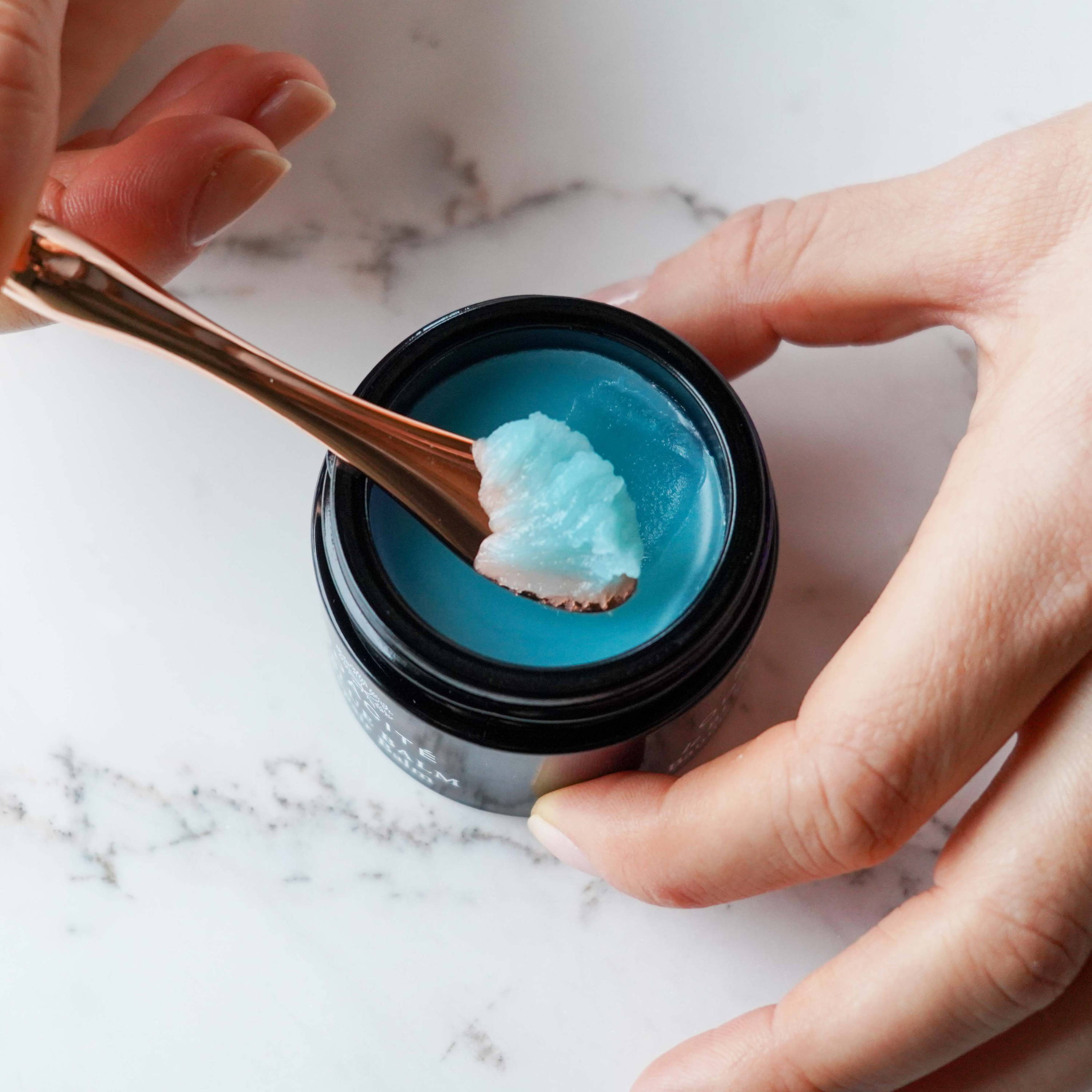 Why should I slug with le Blue Balm?
While the Academy of Dermatology has determined that Petrolatum is eczema-safe and non-comedogenic, some dermatologists have cautioned against usage of highly occlusive products for acne-prone and sensitive skin. We wanted to formulate a repair balm that any skin type could use, so we opted to feed the lipid barrier with youth-boosting Squalane, which is naturally produced by the body.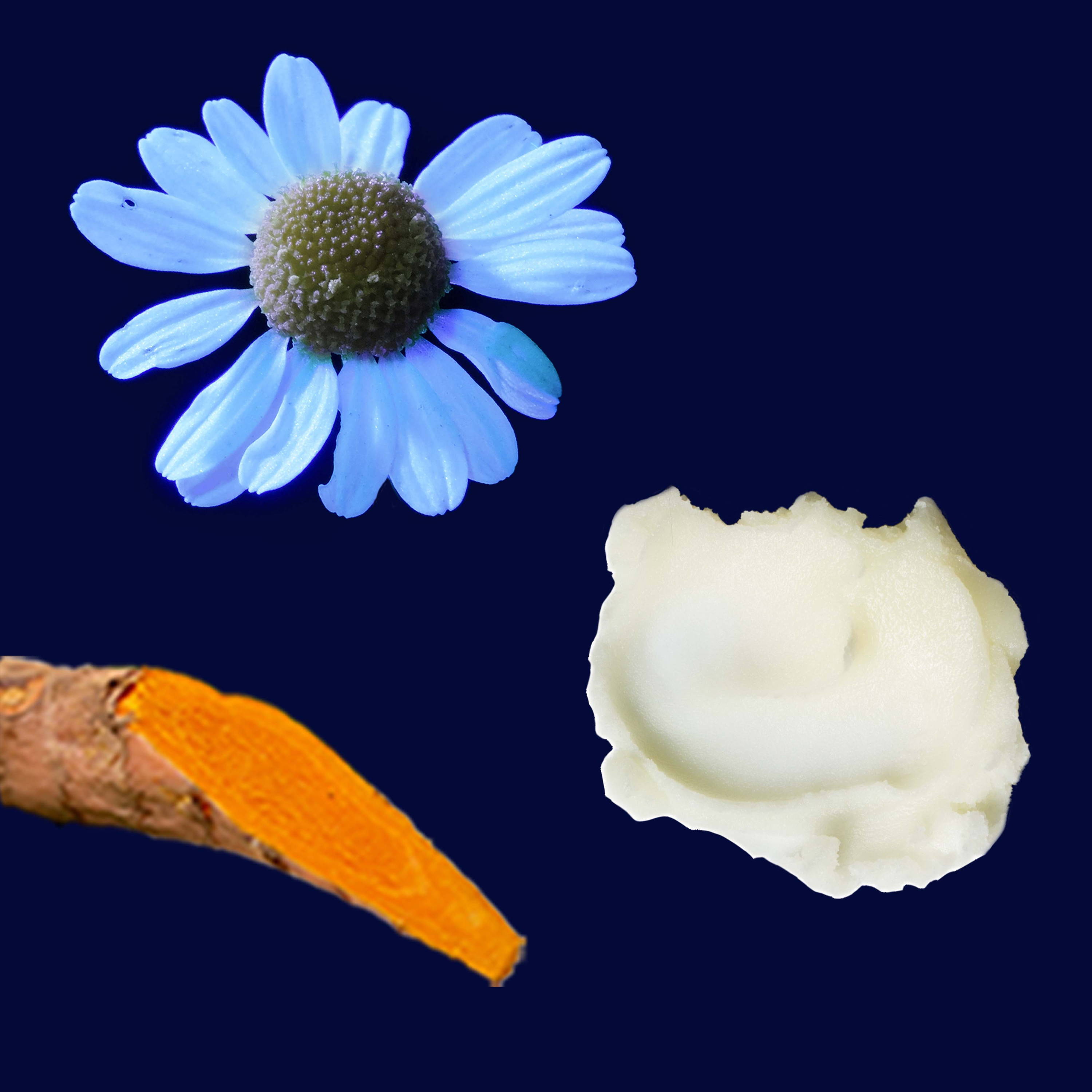 What are the benefits of slugging with le Blue Balm?
When you slug with le Blue Balm, you are doing more than just sealing your skincare routine with a physical barrier. le Blue Balm is formulated with a Proprietary Repair & Soothe Complex of active botanical ingredients that feed and transform the skin so you can wake up to see and feel the difference.
REPAIR COMPLEX:
✅ Youth-Boosting Squalane
✅ Skin Barrier Shield: Hemp, Jojoba, Almond Oils
✅ Restorative Organic Shea Butter
SOOTHE COMPLEX:
✅ Calming Blue Chamomile
✅ Antioxidant-Rich Turmeric
✅ Anti-Inflammatory Triterpenes
Need slugging tips? Connect with our Skin Coach, Taylor, for a FREE video consultation to discuss your unique skin concerns and refresh your skin routine.