This Tinted Sunscreen Can Replace Your Entire Beauty Routine In One Step
Meet the triple-action SPF that cuts your morning beauty routine from 30 minutes to 5 in just one simple step.
If you dread the chore of applying sunscreen on your face every single day, if you hate the heavy feel or cakey look of your foundation, if you're growing tired of your multi-step beauty routine each morning – your search for an everything-in-one sunscreen ends here.
More than just a sunscreen, SPF 50 Flex-Perfecting™ Tinted Mineral Drops delivers your best skin in one triple-action formula: protects your skin from harmful UVA/UVB rays, infuses your skin with soothing nutrients, and provides a natural veil of luminous color that looks like a built-in filter. Why limit the benefits of your beauty products when one formula can have it all?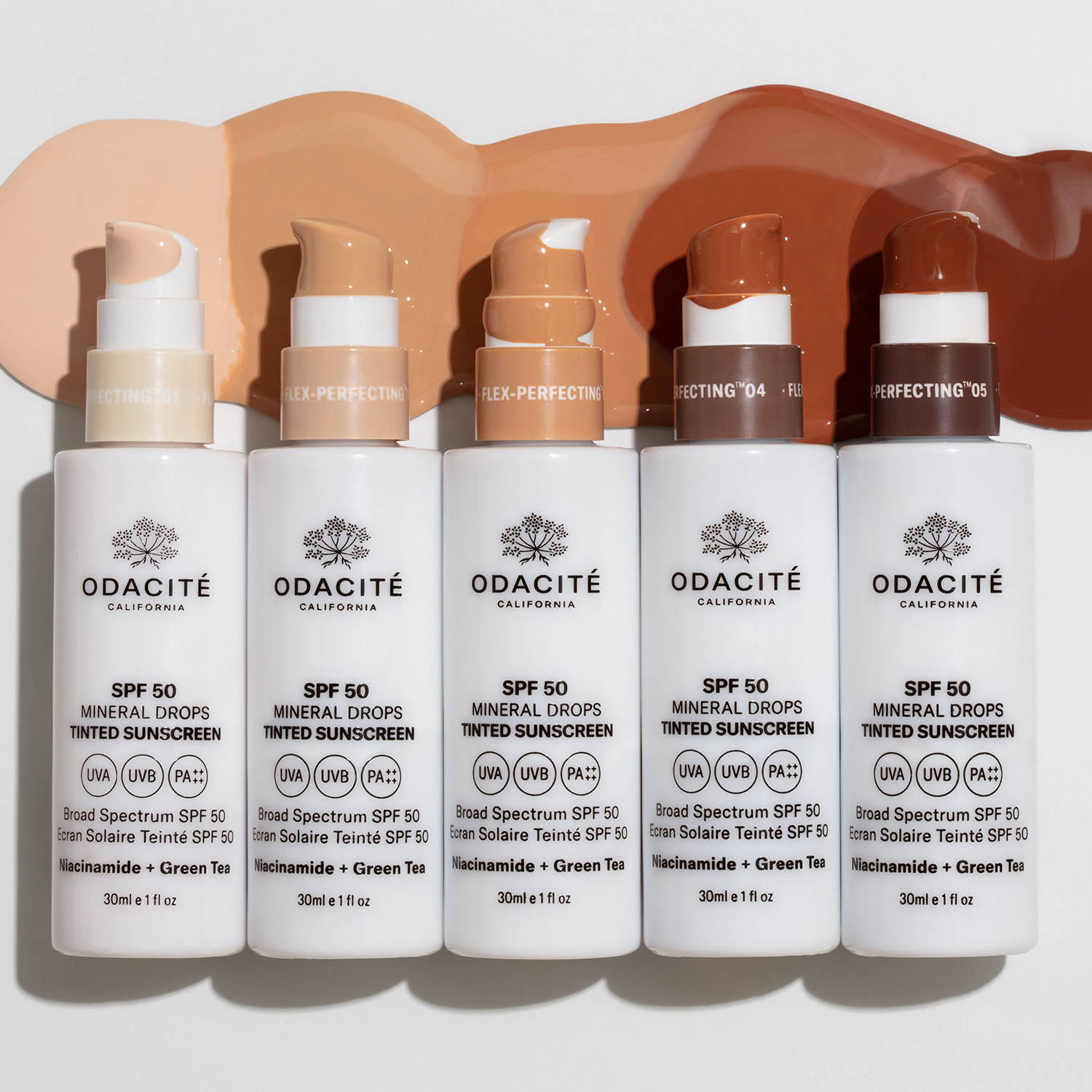 Protects Like SPF: Anti-Aging Sun Protection
Rain or shine, dermatologists agree that you should wear your sunscreen every day to prevent skin cancer and advanced signs of aging. But, you may occasionally forget this step or skip it entirely because you don't like the way your SPF looks or feels on your skin. Our Mineral Drops Tinted Sunscreen packs SPF 50 and anti-aging PA+++ protection into a lightweight, serum-like formula that blends so well, it feels like a second skin – so you actually want to wear your sunscreen, every single day.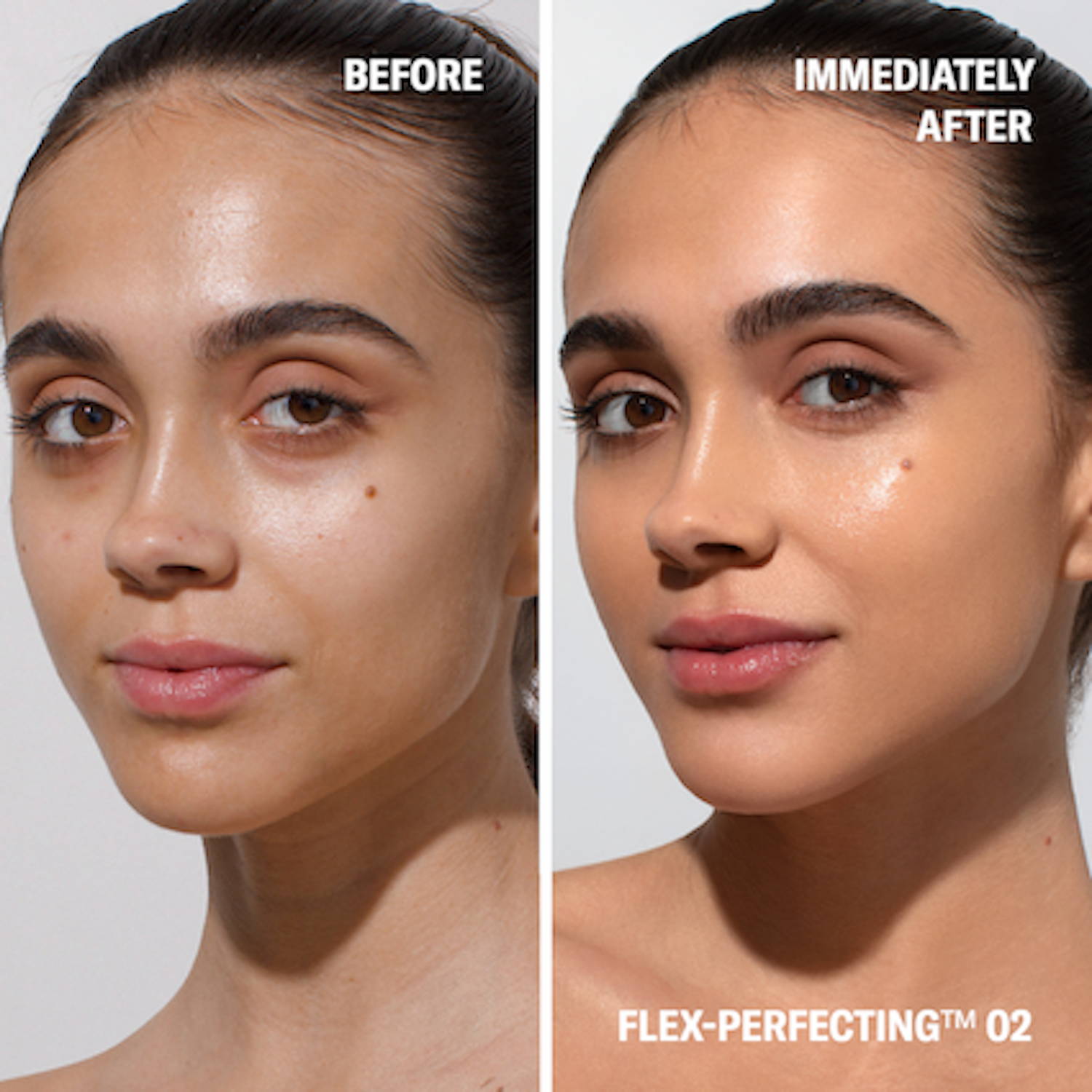 Performs Like Skincare, Disguised As Makeup
Your sunscreen should always put your skin first and actively nourish while it protects. Our hypoallergenic & derm-tested formula offers added benefits for skin types struggling with rosacea, melasma, hyperpigmentation, and signs of aging with an antioxidant-rich Sun Repair Complex. Proven to enhance antioxidant activity by as much as 200%, the formula contains Niacinamide to even out skin tone, Green Tea to help fight free radical damage, and Chamomile and Calendula to provide soothing comfort and help reduce the appearance of redness and irritation.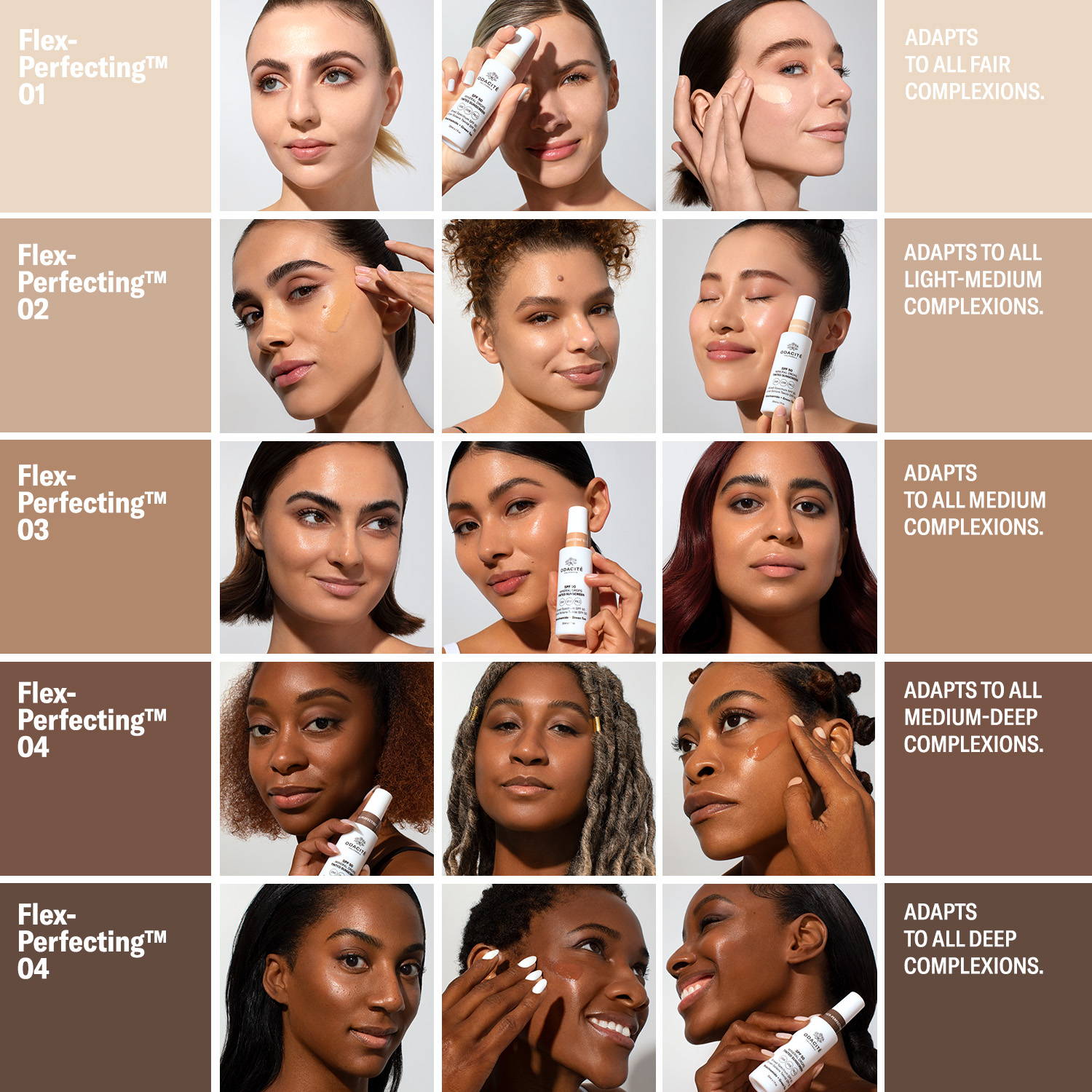 Finishes Like Makeup: Golden Hour Glow
SPF 50 Tinted Mineral Drops comes in 5 Flex-Perfecting™ Shades that utilize unique color-adapting pigments to blur imperfections and enhance your natural complexion. The result? A luminous Golden Hour glow with a dewy, seamless finish that won't cake, crease, or smudge throughout the day. If you're someone who is prone to skipping or avoiding sunscreen, you need an SPF that is simply irresistible – one that effortlessly makes your skin look so beautiful, you would never want to go a day without it.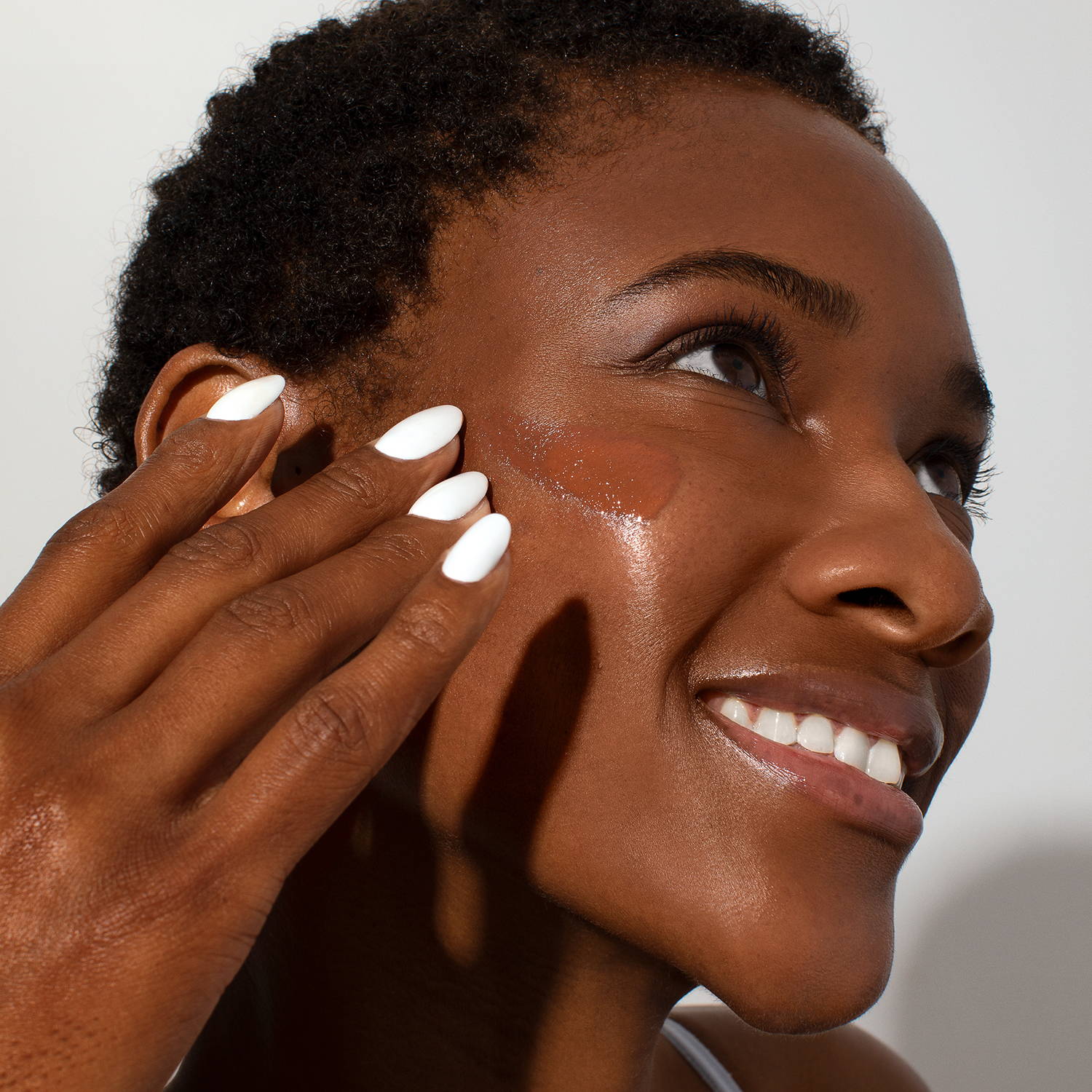 Find Your Natural Light
Take the guesswork out of imperfect shade matching so you can actually achieve your perfect match, every single day. Every single Flex-Perfecting™ Shade is formulated to flex across a wide range of skin tones, so all you have to determine is the range that best fits your skin tone: fair, light-medium, medium, medium-deep, deep. If you want to chat with an Odacité Skin Coach to find your flex, schedule a FREE 20-minute video consultation!