Skin Stress-Relieving Routine
We know how stress can affect your skin, so we curated this routine that can help you have a little self-care Sunday to ease worry lines, fight stress-induced pimples and revitalize skin.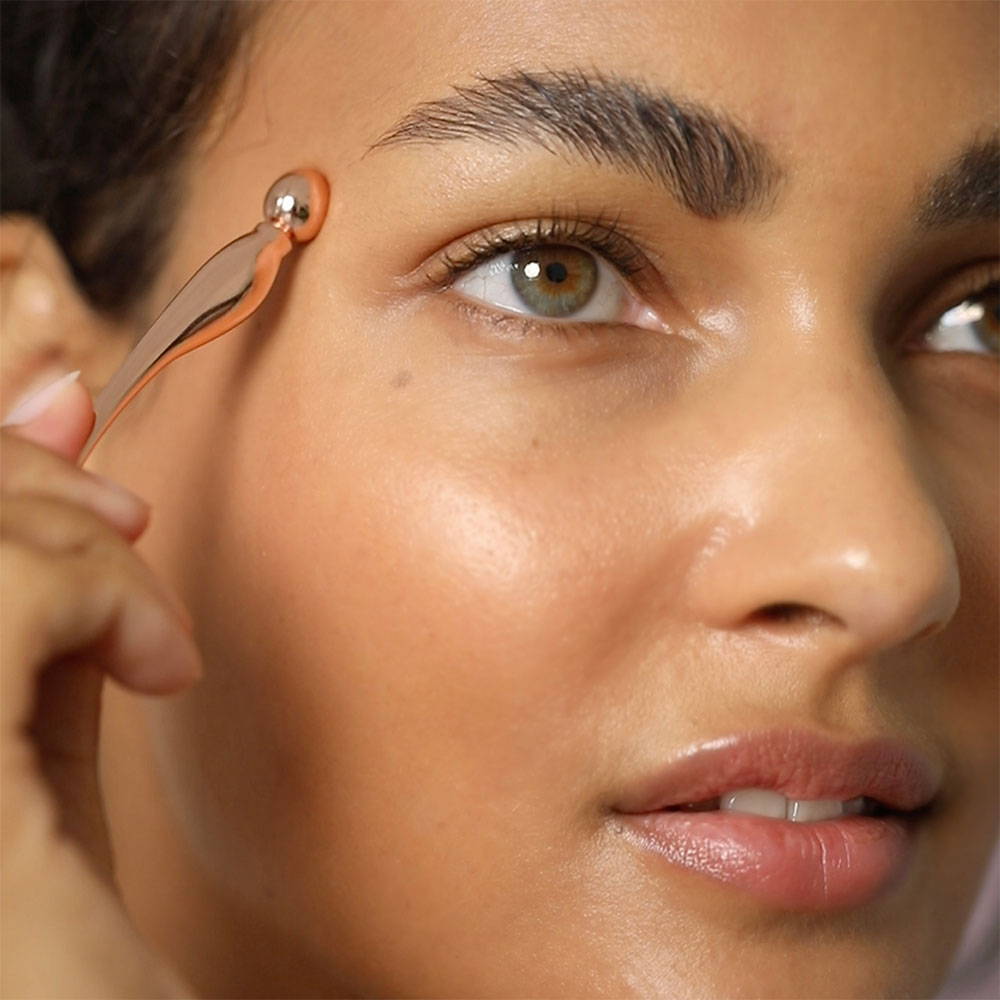 1. Cleanse with a stress-free cleanser
Quick, effective and delicious, Blue Aura Cleansing Water is a no rinse cleanser and the natural makeover of the iconic French micellar water, making cleansing your skin completely stress-free.
2. Fight stress-induced pimples with Bl+C
Eco-Beauty Award winner of "Best Acne Treatment" category, our Pimples Serum Concentrate, Bl+C, is here to help you achieve fresh, clear-looking skin.
3. Nourish & revitalize skin with Crème de la Nuit
Formulated to deliver an instant gratification effect and visible results overnight, Crème de la Nuit combines the expertise of clinical skin science with high-performance botanicals, making it an ultra pure & effective night elixir.
4. Ease stress expression lines with an acupressure tool
As an added bonus, our Crème de la Nuit spatula turns into an acupressure tool that helps you stimulate beauty points to relax facial tension.
Use this rounded end as an acupressure tool to stimulate beauty points and melt away facial tensions.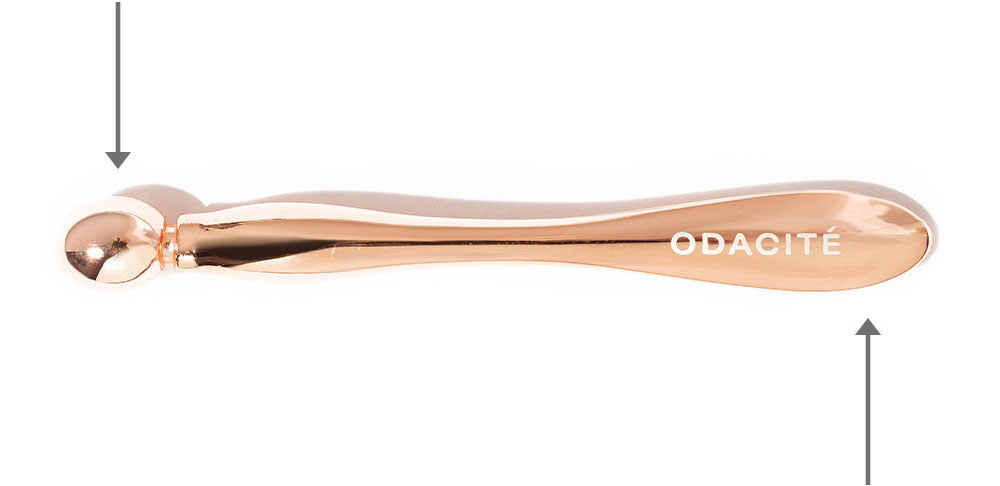 Use this flat end as a sustainable spatula to scoop the perfect amount of crème & preserve its purity.
HOW TO RELIEVE FACIAL TENSION
Over time, facial tension can turn into the appearance of wrinkles and fine lines. Follow this guide with your Beauty Facial Acupressure Tool with soft pressure for 3 seconds on each point to open the eye area and relax the entire face.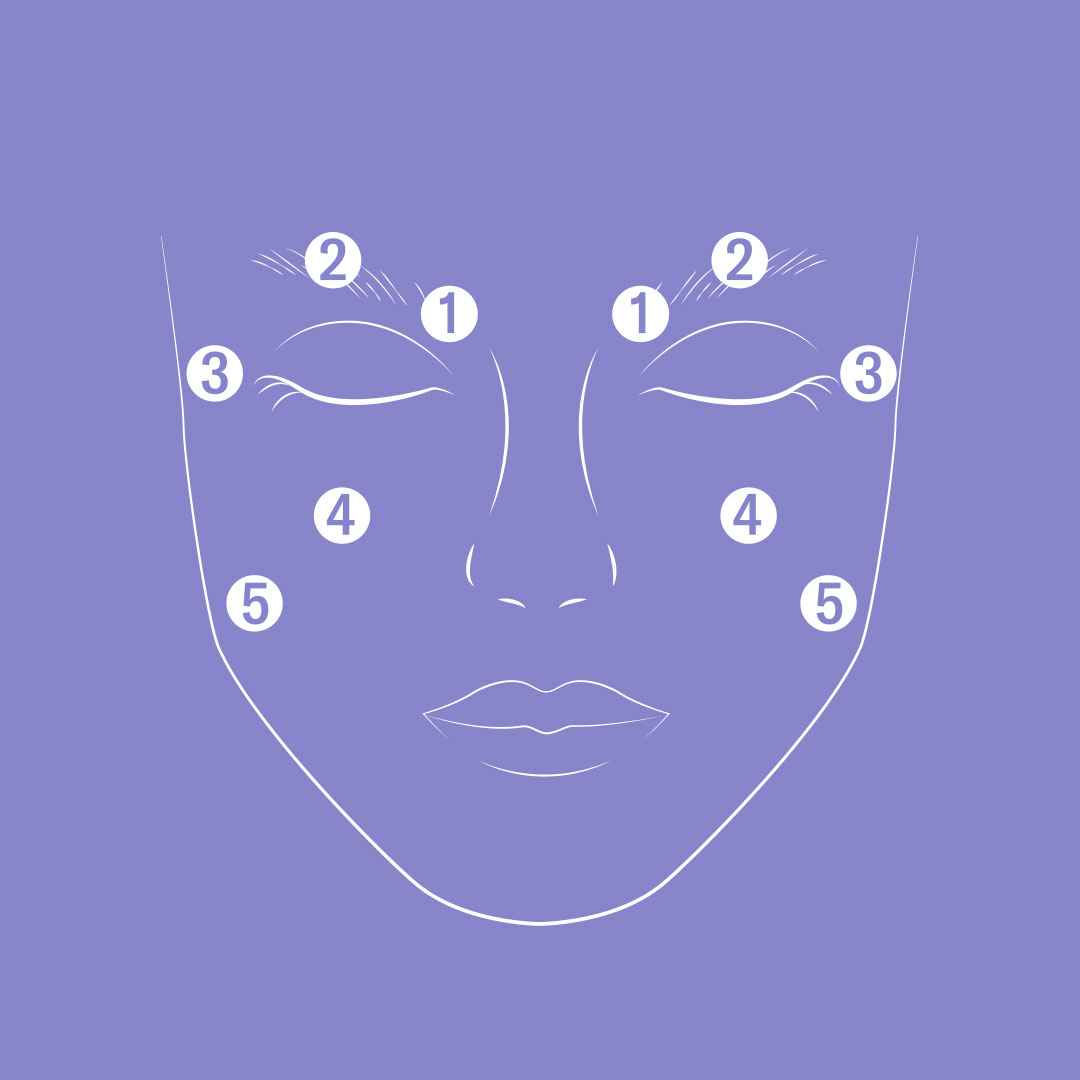 #1, 2, 3: Open & Awaken Eye Area
#4: Ease Puffiness
#5: Soften Jaw Tension

After applying a pea-sized amount of Crème de la Nuit to cleansed complexion, using the round end of your Beauty Tool, apply light pressure to the Third Eye for 3-second increments.

Now, to open and awaken the eye area, repeat the same technique to points 1, 2, and 3. To ease puffiness, repeat the same technique to point 4. Lastly, to soften jaw tension, repeat the same technique to point 5.

Et Voila! Happy, healthy and revitalized skin.