Science Based Skincare Yields The Power of Raw Nature
Each Odacité formula is born from an in-depth study of ancestral plant knowledge, backed by herbal medicine and supported by the most serious clinical and pharmacological studies.
ANCESTRAL PLANT KNOWLEDGE

Our ancestors understood the benefits of plants and developed powerful concoctions to treat and protect their skin:
Cleopatra used Moringa oil to preserve the youth of her skin.

In Japan Geishas relied on Camellia oil, extracted from antioxidant-rich Green Tea seeds, to maintain the luminescence of their skin.

In Africa, women protect their skin from dryness thanks to the oil of the powerful Baobab tree.

In the Amazon, native tribes consider Buriti as "the tree of life," whose magic oil gives life to all skin types.

Black Cumin oil is known in the Middle East for its ability to keep skin clear and healthy looking.

French queens used Wild Carrot seed oil to

"donner bonne mine" (give fresh healthy glow).
VALIDATING WITH SCIENCE AND SELECTING THE MOST ACTIVE

Once we study this ancestral knowledge, it is our responsibility to make sure we back it up with science and only use the most potent ingredients. To do that, we source at least ten samples of each ingredient, study their nutrient profile in the lab and select the most active. This selection process is key to the efficacy of our products.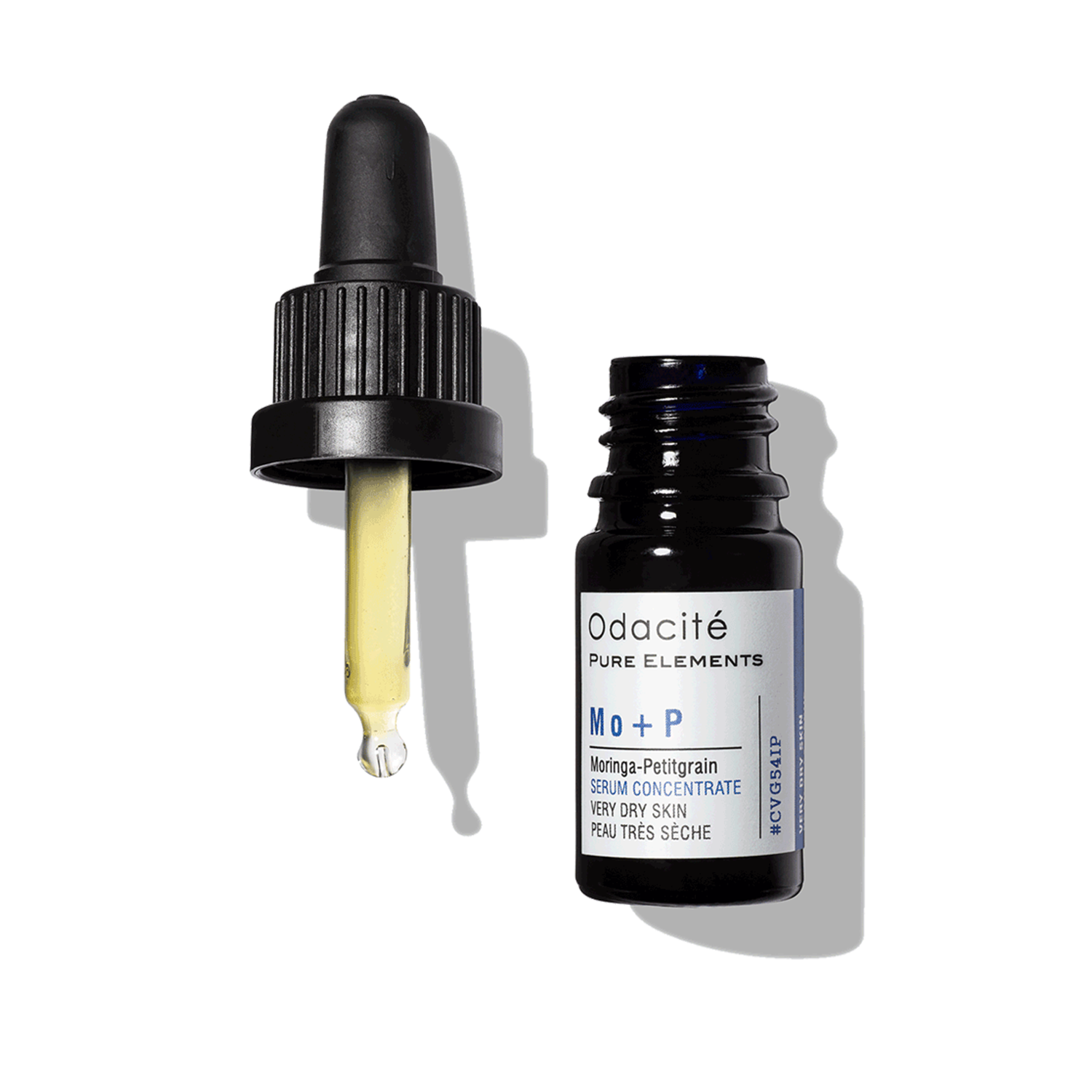 Our Moringa oil comes from the footsteps of the Himalayan mountains, boasts 46 antioxidants and over 74% Oleic Acid - AKA omega-9 fatty acids. Oleic Acid is the godsend for dry skin, not only does it replenish moisture without clogging pores, but it also helps the moisture from evaporating. No wonder Cleopatra used it to protect her skin from the harsh, Egyptian desert environment. Its high antioxidant value makes it a great ally to care for aging skin.
Find it in our Mo+P Very Dry Skin Serum Concentrate
Our Black Cumin seed oil is organically grown in Israel, and has a super high Linoleic (Omega-6) Essential Fatty Acid content of 65%. Research shows that acne-prone skin suffers from abnormally low levels of Linoleic Fatty Acid in their skin. Replenishing pimple/acne prone skin with Linoleic Acid is a fabulous way to ensure clear looking skin. Plus its high content of Vitamin E helps prevent the appearance of after-pimple scaring.
Find it in our best selling Bl+C Pimples Serum Concentrate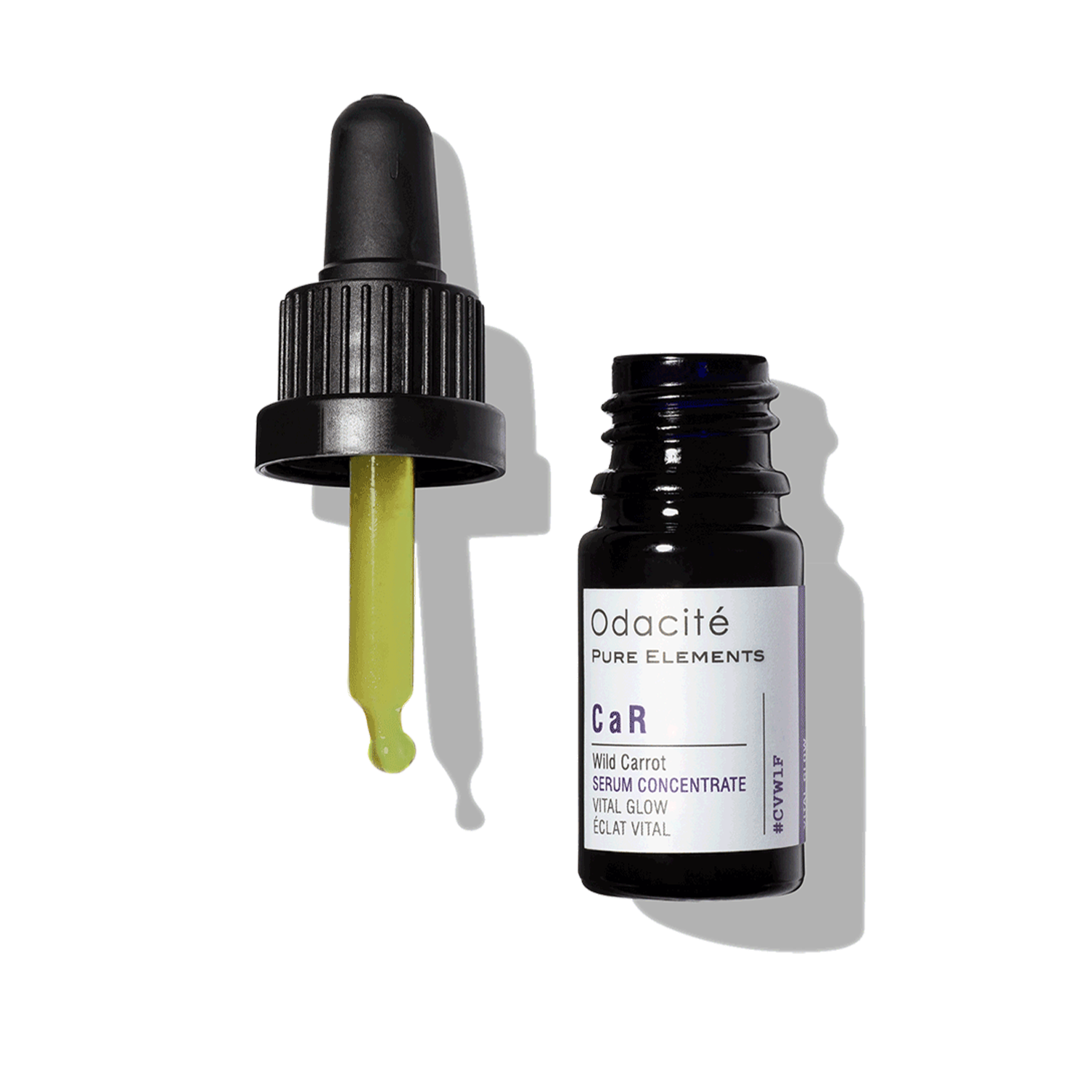 Our Wild Carrot seed oil has a very high content in phytosterols; the most important function of phytosterols in our body is to maintain the structure of our cell membranes. Our rare and precious Carrot seed oil is rich in Stigmasterol [known for its capacity to even out skin tone], Beta Sitosterol [known as a moisturizing and skin-soothing ingredient], Beta Carotene [known for its capacity to create a fresh rosy glow], Vitamin A from carotene [This natural form of Vitamin A is a potent antioxidant to roll back the years].
Find it in our CaR Vital Glow Serum Concentrate
SUPERCHARGING WITH CLINICAL-GRADE INGREDIENTS
We also use clinical grade ingredients like Hyaluronic Acid, Vitamin C, CoQ10, DMAE, MSM, Probiotics, Enzymes, AHA (fruit acid) always in a base of fresh organic all natural ingredients.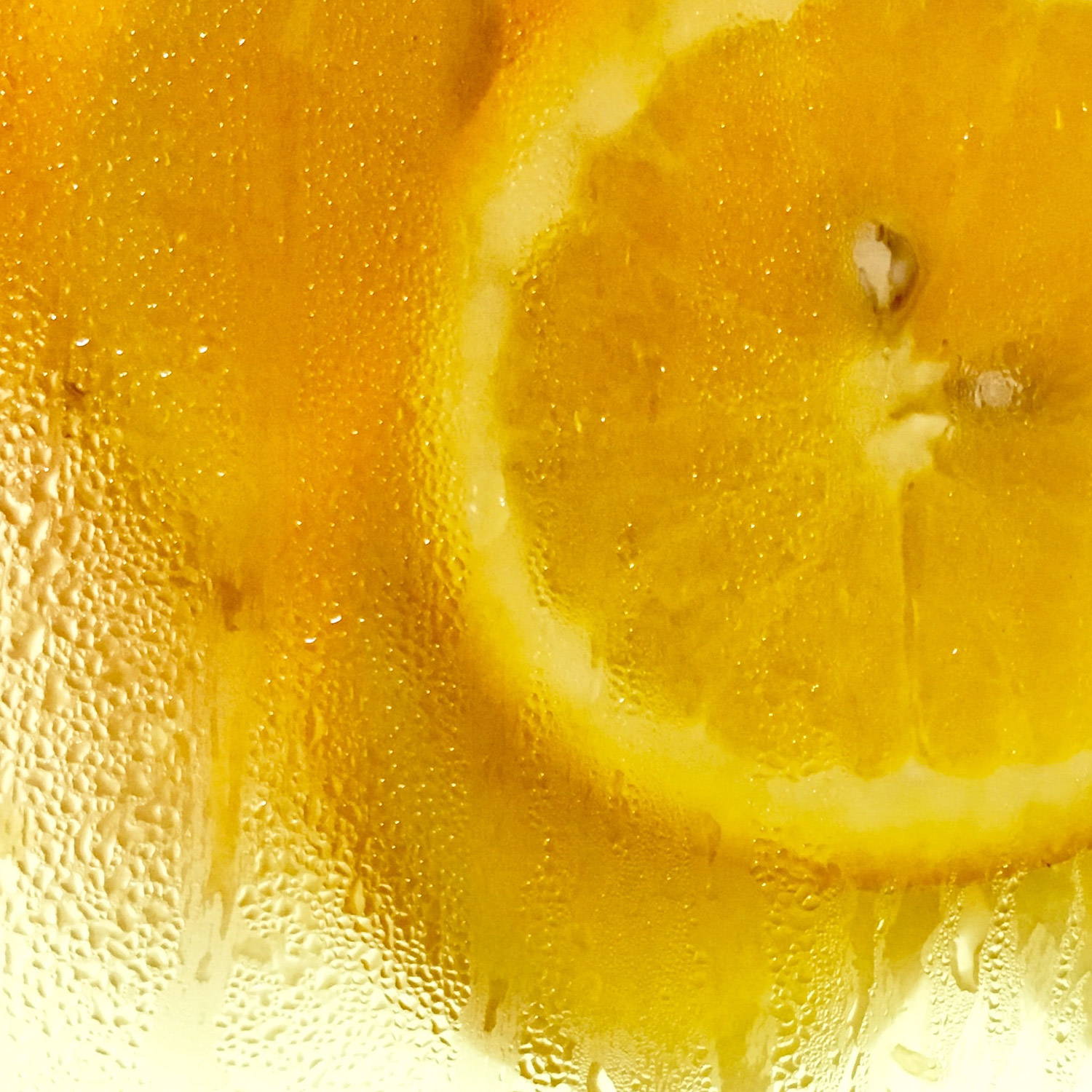 TRADITIONAL MEDICINE & VIBRATIONAL ENERGY
Ayurveda, traditional medicine, as well as vibrational energy are a constant inspiration for our formula.
In our BLUE AURA CLEANSING WATER, we selected the most revered trio of Ayurvedic herbs – Neem, Holy Basil and Turmeric – for their extraordinary purifying and anti-pollution benefits.
With our CRYSTAL CONTOUR GUA SHA we adapted an ancient traditional Chinese Medicine tool, designed specifically for the face, to stimulate the collagen-rich fascia (envelope of muscle) while offering effective face drainage.
In ALL-EMBRACING SERUM we combined the vibration energy of crystals and beauty energy of plants and herbs. We supercharged this Serum with the spiritual belief that Amethyst's high frequency purifies the aura of negative energy and creates a protective shield of light around the body.
TESTING EACH FORMULA FOR SAFETY
Once the formulas are created, they go through months of scientific testing. A safety assessment is done by a Ph.D. in biology to make sure each formula is completely safe for you.
Each product is dermatologically tested through what is known as known HRIPT (Human Repeat Insult Patch Test), a clinical study made to establish that the formula can be considered as "non sensitizing" with low risk of allergic reactions and/or skin irritation.
"I'm a firm believer that skincare that works is born out of the fusion ancient plant knowledge, traditional medicine, vibrational energy and backed by modern science and clinical studies, this is the future of beauty."
- Valérie Grandury, Odacité Founder