Eat For Beauty: Overnight Hemp Milk Chia Pudding
The microbiome is a complex ecosystem of microorganisms that live in our body and even on the surface of our skin. Diet plays a crucial role in maintaining a healthy microbiome, and some foods can help rebalance it while similar ingredients in your skincare can help reboot your skin barrier.
Omega-3 Fatty Acids have anti-inflammatory properties to help rebalance your gut microbiome. Foods rich in Omega-3s include fatty fish like salmon, sardines, and mackerel, as well as Flaxseeds, Chia Seeds, and Hemp Seeds.
Hemp is a super ingredient not only in our skincare, but an amazing addition to our daily nutrition. Made from Hemp Seeds, Hemp Milk is a great source of Calcium, Vitamins A, B12, D, Iron, Phosphorus and Zinc! It also is rich in two Essential Fatty Acids, Linoleic Acid (Omega-6) and Alpha-Linolenic Acid (Omega-3). The benefits for your skin from using Omega-Rich ingredients like Hemp or Jojoba are amplified when digesting such protein-rich Omega Acids.
Follow along with this recipe & indulge in your new favorite breakfast (or dessert!) ritual.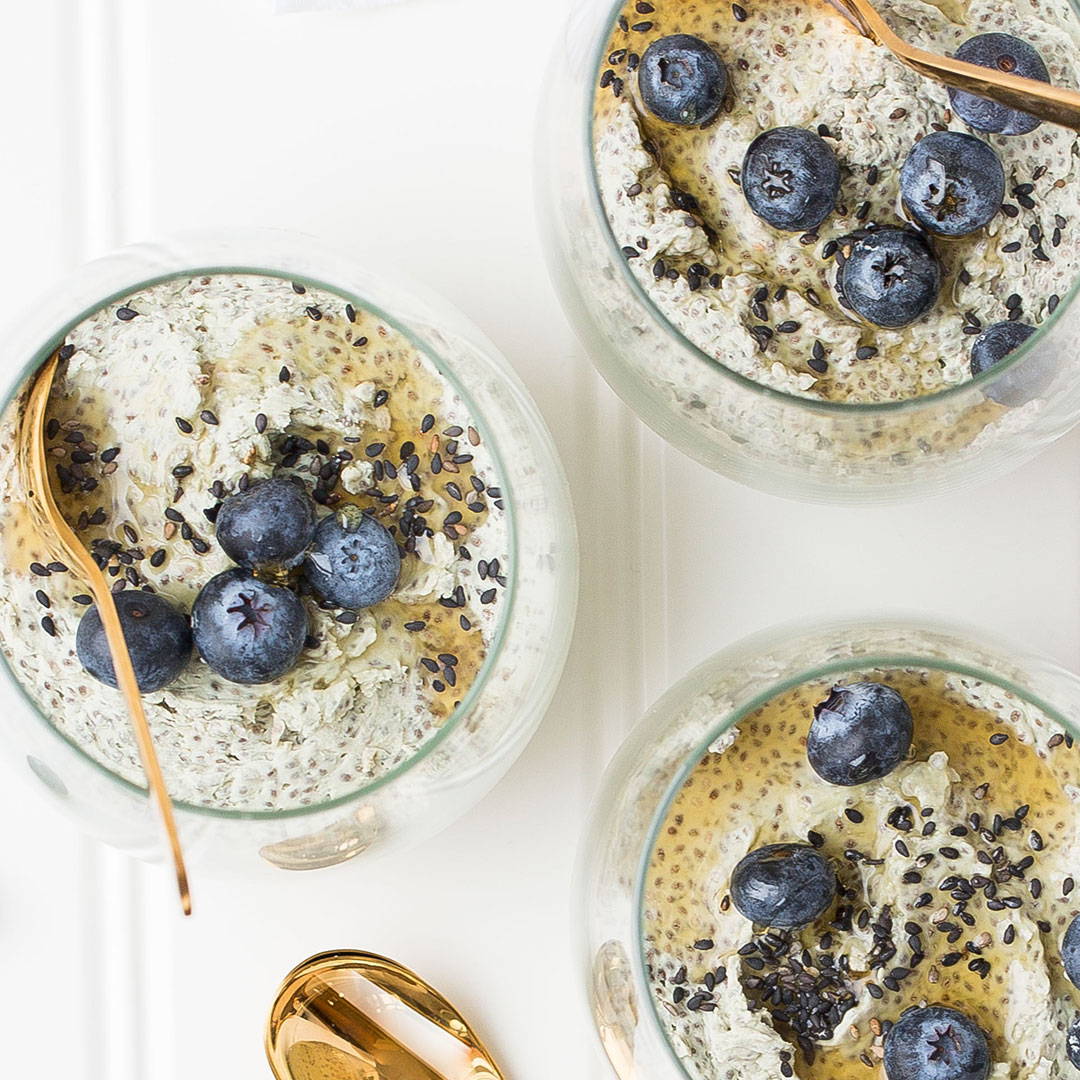 Ingredients:
½ Cup Chia Seeds
2 Cups Unsweetened Hemp Milk
2 Tsp Vanilla
1 Tbsp Maple Syrup
Instructions:
1. Combine all ingredients in a mason jar, mix & refrigerate overnight.
2. Top with your favorite nuts or berries.
Voila! Breakfast is served x