Eating For Beauty: Overnight Hemp Milk Chia Pudding
This week's Eating For Beauty is inspired by our NEW product— Montana Harvest Cleansing Oil. Why? Next to Sea Buckthorn, Hemp Oil is the second most active ingredient behind the silky magic of Montana Harvest.
Hemp is a super ingredient not only in our skincare, but an amazing addition to our daily nutrition. Made from hemp seeds, hemp milk is a great source of Calcium, Vitamins A, B12, D, Iron, Phosphorus and Zinc! Hemp milk has a mild, nutty flavor and is rich in two essential fatty acids, linoleic acid (omega-6) and alpha-linolenic acid (omega-3). The benefits for your skin from using Montana Harvest are amplified when digesting such protein rich omega acids.
Follow along with this recipe & indulge in your new favorite breakfast (or dessert!) ritual.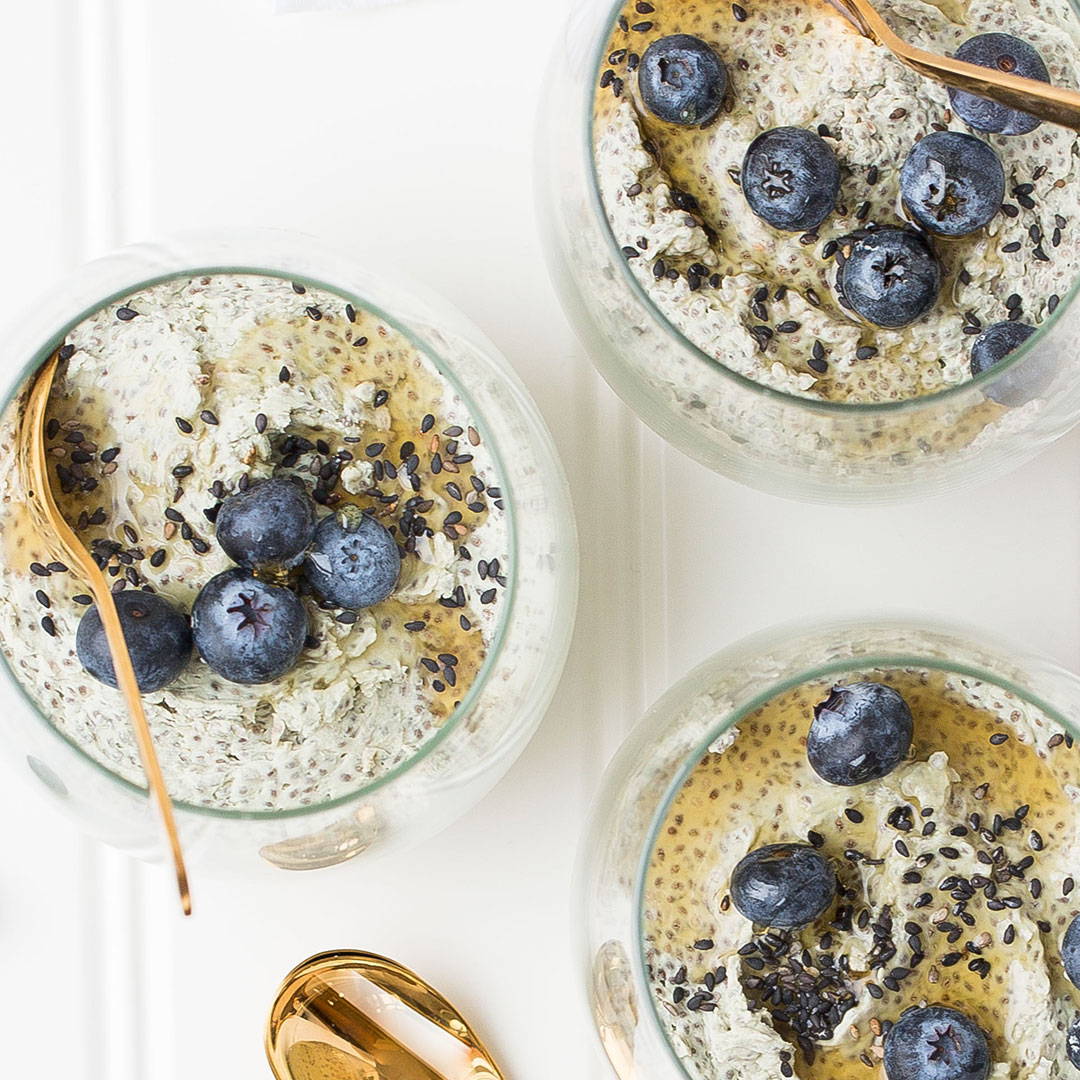 Ingredients:
½ Cup Chia Seeds
2 Cups Unsweetened Hemp Milk
2 Tsp Vanilla
1 Tbsp Maple Syrup
Instructions:
1. Combine all ingredients in a mason jar, mix & refrigerate overnight.
2. Top with your favorite nuts or berries.
Voila! Breakfast is served x