Eating for Beauty: Immune Boosting Soup
What you eat matters, for your body and for your skin. At Odacité, we are firm believers in fueling ourselves with the finest of Organic ingredients that are both clean and nourishing. We are plant-based (and passionate about it) because the earth provides natural ingredients that have specific benefits for our skin, in and out of our products.
We have developed a curated Winter skincare routine with balance and moisturization in mind, and we make sure to include these hydrating indicators in our nutrition as well. This Winter, team Odacité will be warming up with soups, particularly this Immune Boosting one that is filled with powerful veggies. Here is the recipe to follow along and hydrate from within: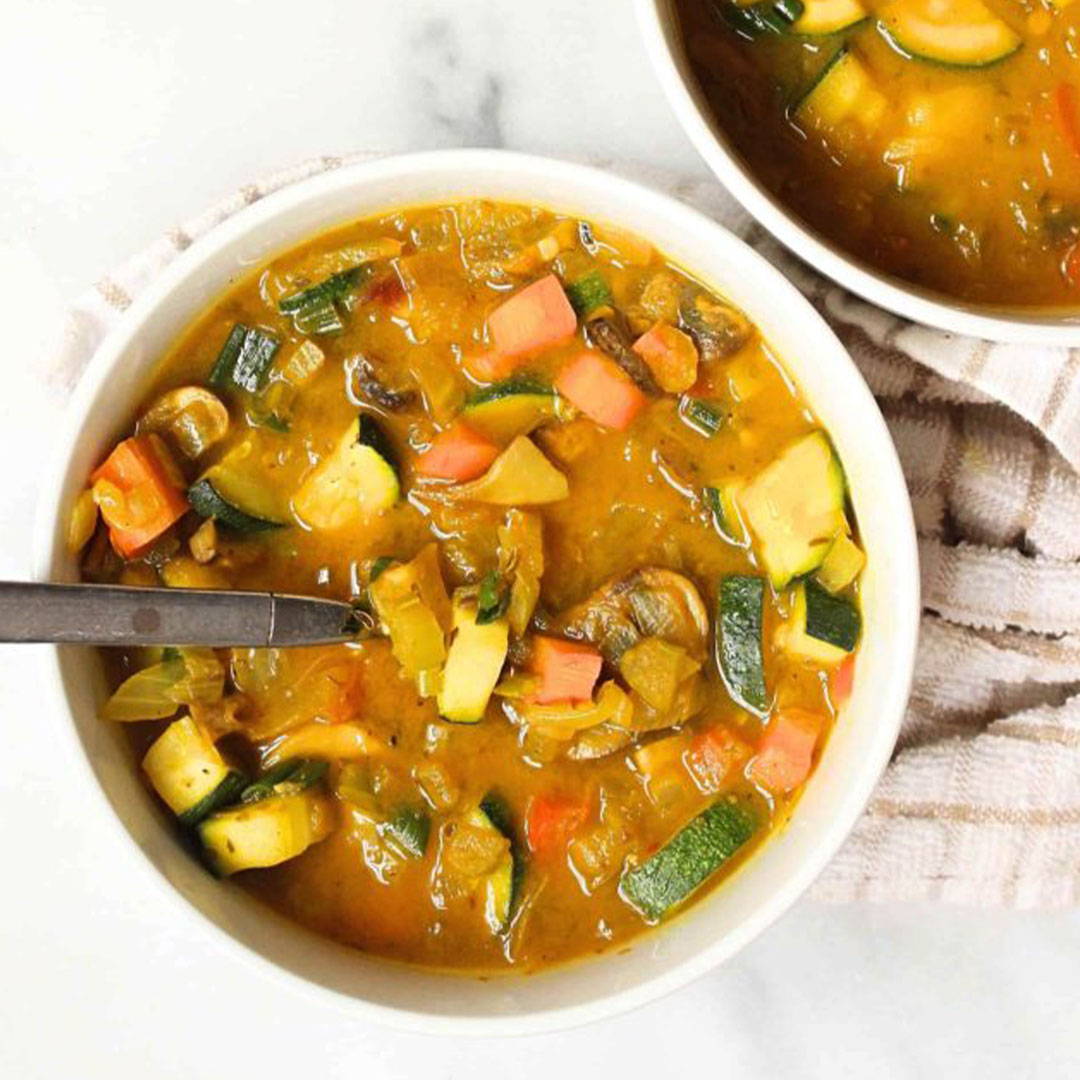 Ingredients:
2 teaspoons olive oil
1 cup chopped onions
1/2 cup chopped carrots
1/2 cup chopped celery
1 cup thinly sliced mushrooms
3/4 cup chopped bell pepper
1 cup quartered zucchini (cut lengthwise, then in half again and chopped)
4 cups low sodium vegetable stock
1 teaspoon ground turmeric
1 teaspoon dried oregano
1 teaspoon dried ginger
1/2 teaspoon whole fennel seeds
1/4 teaspoon freshly ground black pepper

Toppings:
Organic Pomegranate Seeds
3 Organic Red Peppers
Instructions:
1. In a medium to large stock pot over low to medium heat add olive oil, garlic, onions, carrots and celery. Saute until softened, about 5 minutes.
2. Add additional vegetables — mushrooms, bell pepper and zucchini — and all spices and continue to saute over medium heat until just softened, about another 5 minutes.
3. Once vegetables are just tender to fork add low sodium vegetable stock and bring to a boil.
4. Serve warm.