Eating For Beauty: Himalayan Sea Salt Brownies
As the main ingredient in our newly launched Energy Awakening Bath Soak, Himalayan Crystal Salt works to detoxify your body & energy field, helping to melt away the daily stress and tension. Himalayan Salt has similar benefits when ingested - it improves digestion, boosts immunity, reduces water retention, balances blood pressure & prevents muscle cramps.
For those who love a little salty & a little sweet- enjoy this Himalayan Sea Salt Brownie Recipe (Gluten Free & Vegan!) x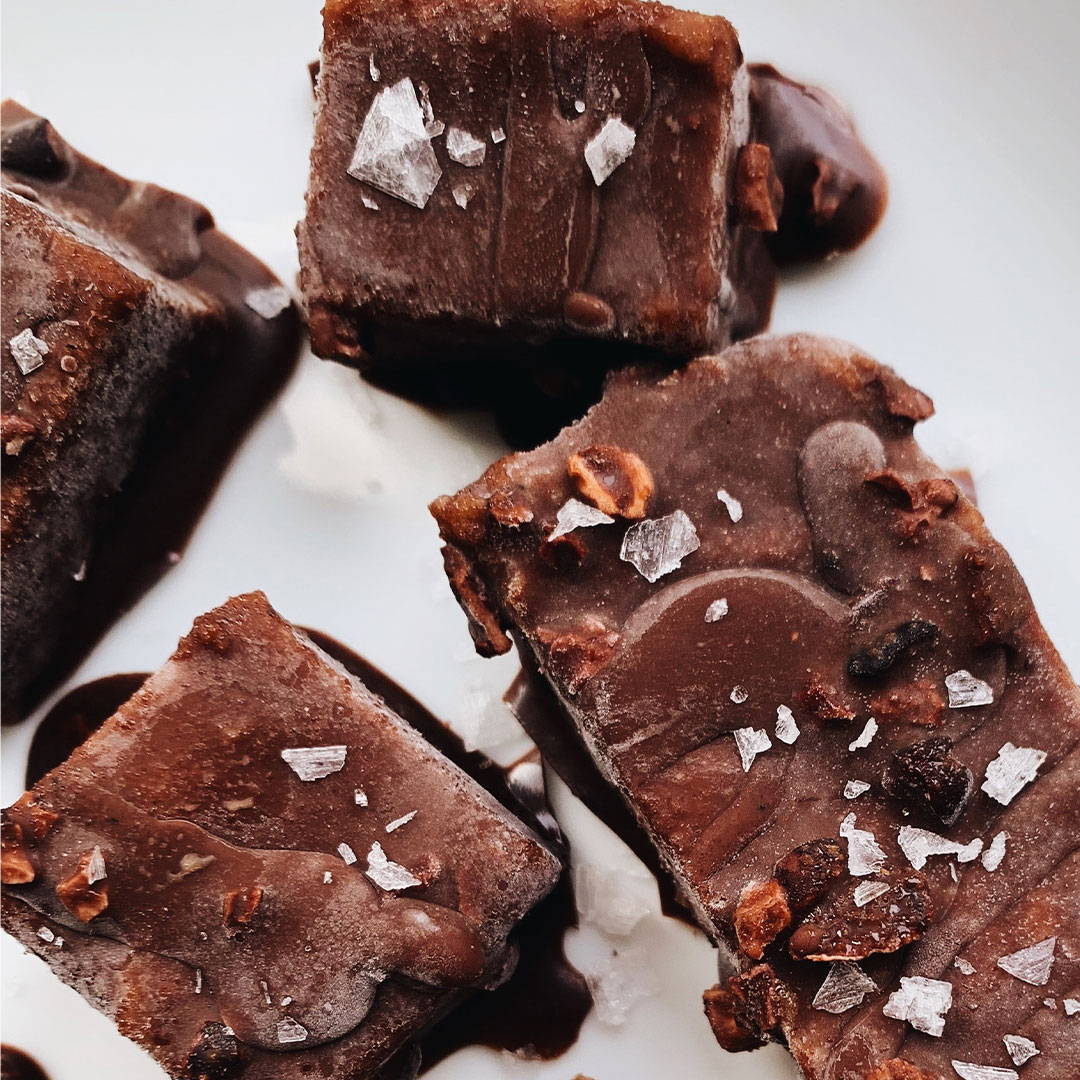 Ingredients:
¾ cup of hemp hearts
¼ cup of ground flax
¾ cup of cacao powder
¼ cup of almond flour
¼ cup of coconut flour
20 Medjool dates, pitted & soaked for 30 minutes
2 tablespoons of coconut oil
2 tablespoons maple syrup
2 teaspoons vanilla extract
2-3 tsps Himalayan sea salt

Instructions:
1. Line a square 8x8 pan with parchment paper
2. Combine all ingredients into a food processor (or blender) & blend until combined. Pour into pan & smooth until flattened. Sprinkle with sea salt.
3. Freeze or refrigerate until firm & chilled. Slice & serve. Enjoy for up to 2 weeks when stored in the fridge/freezer.

Bon Appétit xx