We love making our own snacks at home! It's a great way to stay healthy while satisfying whatever cravings we may have. These roasted chickpeas are our favorite snacks to satisfy the need for a crispy, crunchy snack and they're perfectly customizable! Here is our recipe for roasted chickpeas, but feel free to add whatever spices and flavors you like for your perfect protein-filled snack.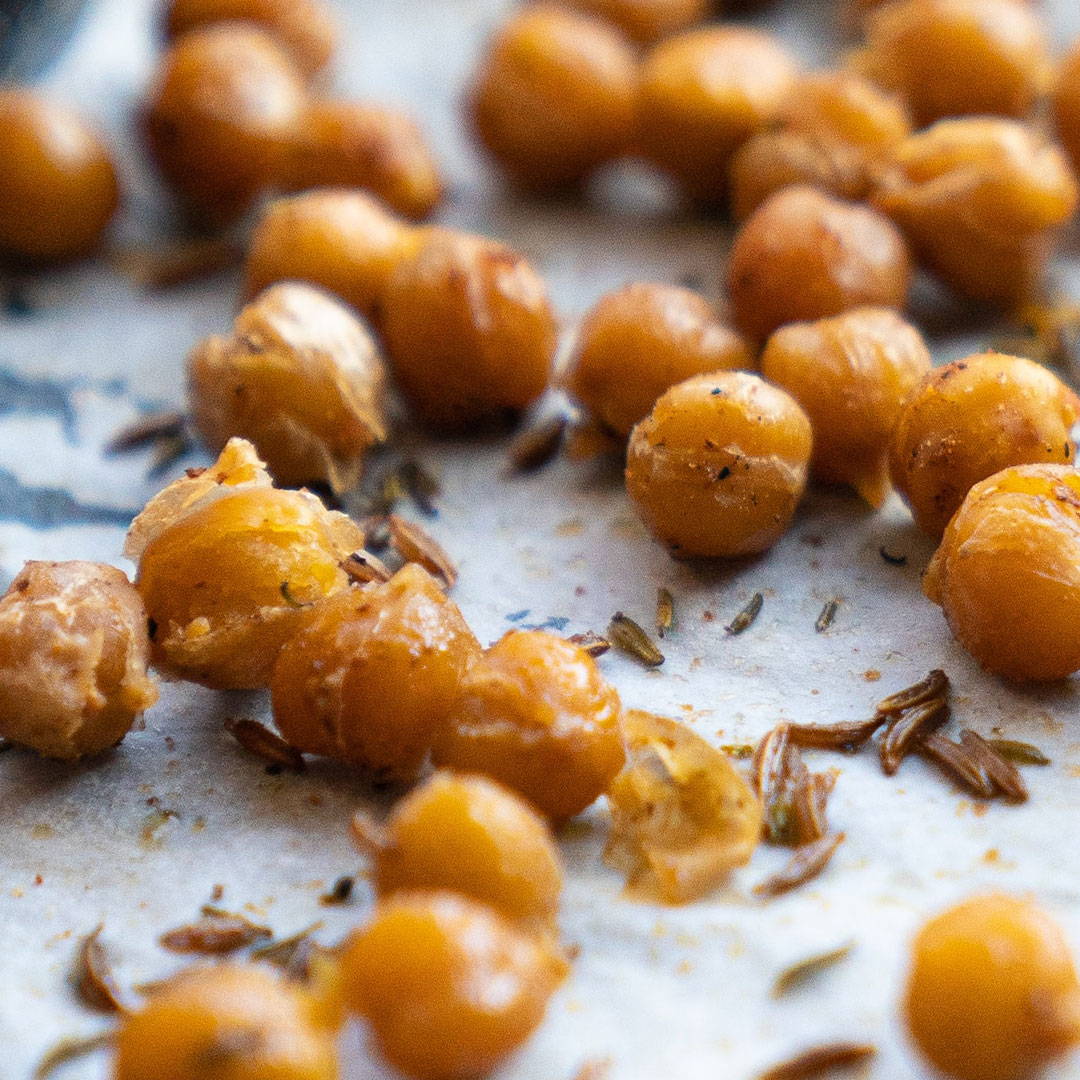 Ingredients:
400 grams Canned Chickpeas
3 tbsp Avocado Oil
1 tsp Red Paprika
½ tsp Turmeric
Cayenne Pepper
Salt
Instructions:
Preheat oven to 400 degrees.

Dry chickpeas on a paper towel.

Mix all ingredients together.

Place coated chickpeas on a baking sheet and bake for about 30 minutes. Let cool before serving.