Affiliate Spotlight: @organicbeautylover
As we are continue to grow our Odacité Affiliate Family, we are so excited to announce our affiliate for this month. Meet Andrea, AKA @organicbeautylover! As an LA born-and-raised beauty blogger, Andrea stays plugged into all things eco-conscious and organic in the wellness sector to provide her followers with the best recommendations for living life green, clean, and beautiful.
Q+A:
What is your favorite Odacité product & why? My favorite Odacité products are the Serum Concentrates! Out of all 18, I particular enjoy the Ba+S with Rollerball for my very extra eye care routine, Bl+C for my breakouts, CaR for Vital Glow, and Gt+L for Radiance. Besides the Serum Concentrates, I adore the Blue Aura Cleansing Water and could use a lifetime supply of it. It feels like an Ayurvedic ritual in itself with ingredients like Neem Extract, Ivy Gourd Extract, Eggplant Extract, Holy Basil Extract, Turmeric and Basil Extract. It's so gentle and soothing — yet effective! Plus, it comes in a luxurious bottle and ethereal shade of blue. My new Odacité favorite this summer is Sun Guardian SPF 30! Love that this mineral sunscreen combines both Zinc Oxide and Titanium Dioxide for maximum protection with the purest skin-nourishing ingredients.
What does being an organic beauty lover mean to you? For me, it means being conscious, curious, and passionate about organic and green beauty, as well as appreciating the connection organic beauty has not just to beautiful skin but also to mind, soul, spirit, and nature.
Why did you become an Odacité partner? I'm so honored to now be an Odacité partner! Odacité was one of the first brands I tried when switching to organic beauty, and there's just something special about working with brands who believed in you from the beginning and still stand strong by you many years later and vice versa. It's a brand I trust wholeheartedly and never hesitate to recommend. I love seeing how the company has grown over the years and has stayed true to their ethos.
How do you practice self-care? Being in the green beauty space, I've been able to be inspired by and learn so many ways to practice self-care. One of my favorite ways is through meditation with LA-based meditation and mindfulness teacher, Laurasia Mattingly. I always need a morning ritual to get my day started, and this typically includes a thorough morning skincare routine, a red light therapy ritual, a cafe latte or matcha latte with a dose of adaptogens, morning supplements, my favorite morning soundtracks, and a large amount of water to hydrate my body.
Shop Andrea's full Odacité lineup here and don't forget to follow her on IG!
---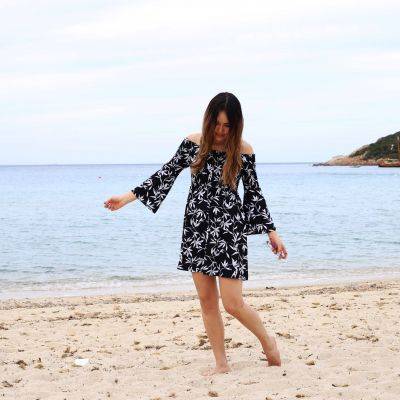 ---
Want to become a part of our Odacité Affiliate Family?