Affiliate of the Month: @precioustimeblog
Meet April's Odacité Affiliate of the Month, Natalie!
A California girl living in a Texas world, Natalie developed a passion for clean eating in 2011 when her husband was diagnosed with Celiac Disease. After enrolling in the Institute of Integrative Nutrition to become a Certified Health Coach, she developed her own health program and began sharing her knowledge online. We love keeping up with her latest health tips, favorite clean beauty products, travel guides, and more! Learn more about Natalie below: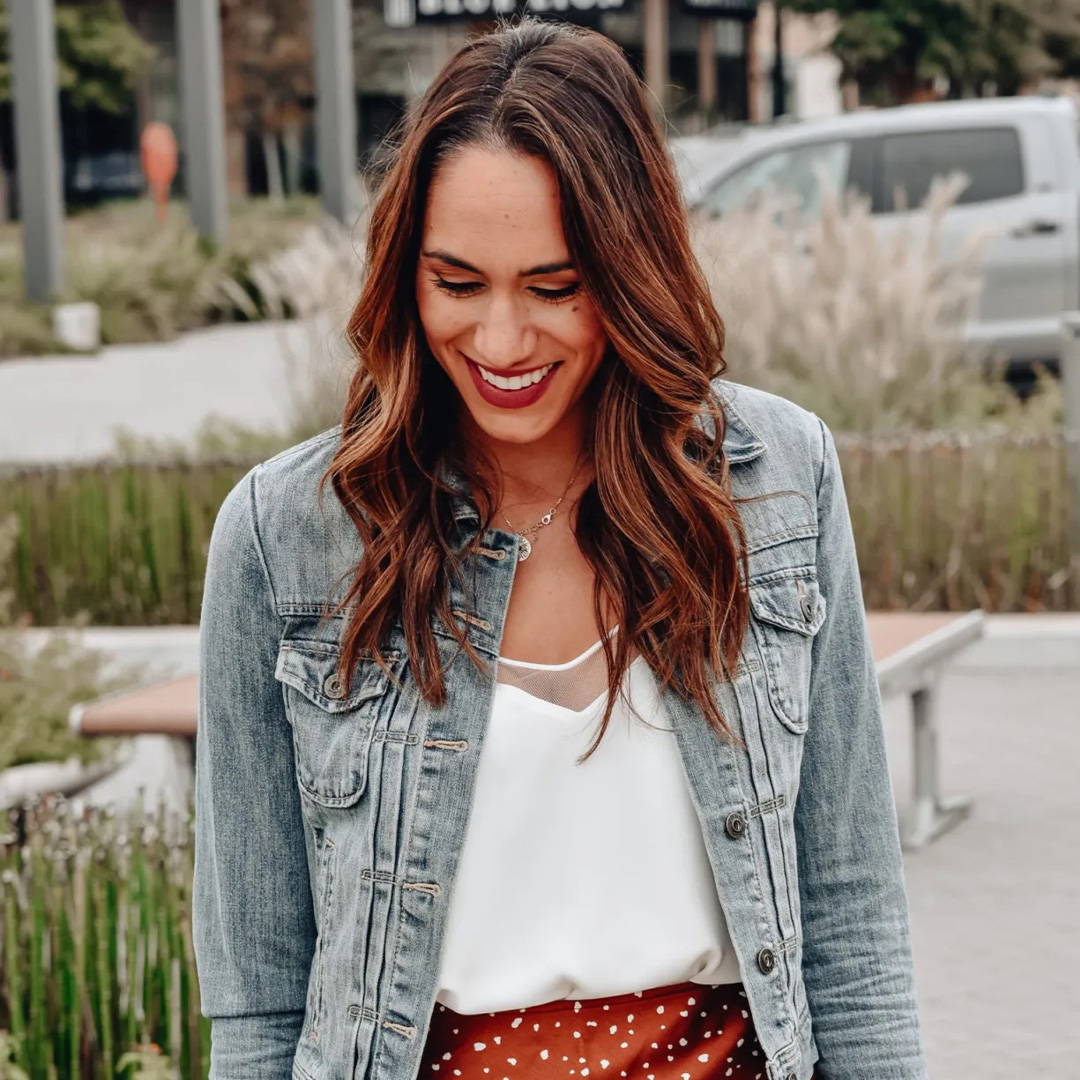 Q+A
What are your favorite Odacité products & why? I have a couple of favorites that I always like to keep on hand. The Blue Aura Cleansing Water hands down is a must-have product for me. As a busy mama, sometimes I get only a few minutes in the morning to get ready and this cleanser is always a lifesaver because it washes your face without having to fully wash your face. You apply the cleanser on a reusable makeup pad, rub it on your face, and do the rest of your skincare regime. A no-rinse formula that helps to deep clean my face, helps with my congested areas and leaves my skin feeling radiant.
The other product I tell almost everyone about is All-Embracing Watermelon Serum. From the moment I first tried it (back when it first came out) to now, it's still a go-to for me because of how truly hydrating it is on my skin. During the colder months especially, my skin tends to get a little dry, and this serum just quenches my skin leaving it nice and dewy.
What does self-care mean to you? Such a great question. To me, it means truly taking care of myself through mind, body, and spirit. How I show up for the day matters and knowing what areas help me succeed in a great day is what I do to prioritize. Sure, I love a good massage or facial as a self-care day, but honestly, every day should have some moments that include self-care. For me, my morning routines are my self-care. It sets me up for the day and I know I'm a better wife, mother, and friend when I stick to that. Waking up, nourishing my body with real foods, doing pilates or some sort of movement, and sometimes reading or meditating after is a HUGE win for me. Some days I just prefer dancing and cooking as a form of self-care. To me, self-care is doing the things you love most and making it a priority to do them for YOU.
Why are you an Odacité partner? Honestly, because it stands for everything I believe in. You can get great skincare products that won't break the bank but aside from just cost, you're getting high-quality products that contain zero synthetic ingredients, endocrine-disrupting hormones, and fragrances. I also find it so unique and amazing that the products are bio-individual. Meaning, your skincare regime is tailored to your specific skin needs. If you have dry skin, there's a line-up of products for that. It's amazing.
What is one small thing that you do for the planet every day to live more sustainably?I actually try to do my best to live a very sustainable lifestyle as much as I can. I turn the water off when brushing our teeth, I use reusable lunchboxes, grocery bags, storage containers, products that are recycled packaging, and so much more. Do I still have a lot to learn? Absolutely. Start small with little changes and grow from there. Those small changes make huge impacts on our lives. Currently, my kids are fascinated with recycling and mother earth. So I am taking advantage of that and finding ways to teach my children to take care of our planet. Learn and grow :)
Shop Natalie's Odacité picks here and don't forget to follow her on IG!
---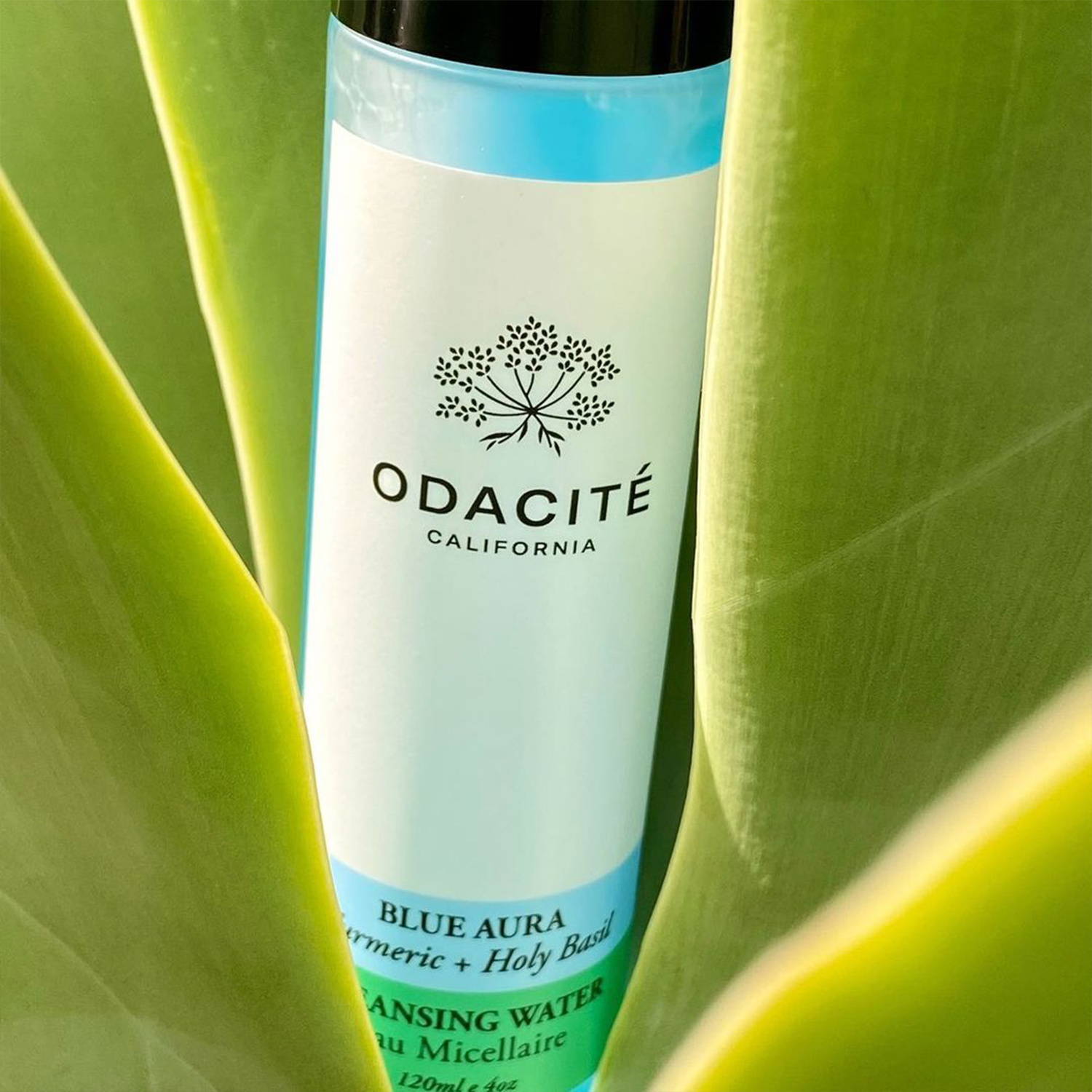 ---
Want to become a part of our Odacité Affiliate Family?