552M Shampoo Bar Testimonial with Louise
Louise is a mama, creative designer and one of our good friends. Her baby boy inspires her to see the world in a different perspective; one where the planet and its wildlife are thriving in abundance for him and generations of her family to come. Like most of us, Louise is aware of plastic pollution and not sure where to begin in terms of reducing her family's plastic use.🙂
We invited her to be one of the first to try our 552M Soap Free Shampoo Bar. Watch the video below for Louise's full 552M testimonial including her results! And just below, read our quick Q&A with Louise to learn more about her take on hair care, views on plastic pollution and her overall thoughts on 552M after trying it for 1 month!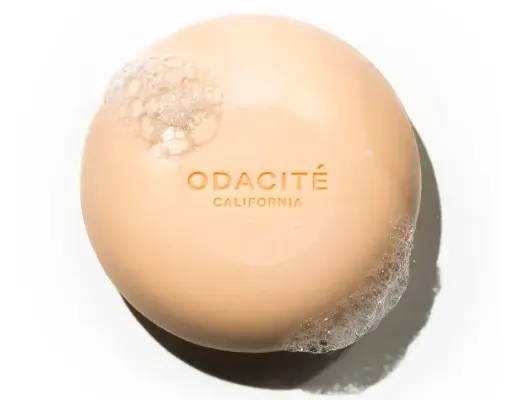 Where are you from? Stockholm, Sweden
What are you most passionate about? My son.
Do you look for clean ingredients in skincare + hair care products for you and your family? More so now, definitely for my son's products.
What do you look for in a shampoo? Needs to be foamy and not make my hair dry as it rinses out. Since i have bleached hair it's important that it nurtures hair.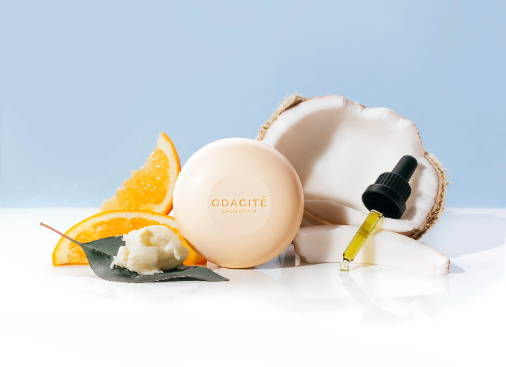 How would you describe your hair? What are your concerns? Long, soft and straight hair, can be kinda flat if I don't style or put products in it like hair spray. Since I have highlights in my hair and use hot tools to style, it's important to keep my hair healthy to avoid it being dry and cause breakage.

What do you love most about your hair? The color, length and that it's easy to style.
What do you like most about 552M? Love the texture of the bar and silky foam it provides. I also that you can use it all over the body, good for sensitive skin, the whole family can use it and the smell is very fresh.  
How does your hair and scalp feel after using 552M? It feels really good, I had to start adding a hair mask just to keep my hair from getting dry.
Would you recommend 552M to a friend? Absolutely, already have.
How many plastic shampoo bottles are usually in your bathroom? Too many.
What are your thoughts on plastic pollution? Needs to get so much better, so many other countries are using great measures to limit the use of plastic and I think the USA really needs to step it up. It's absolutely heartbreaking what we're doing to the planet.
Do you recycle your plastic shampoo bottles? Don't think I've ever done that.
Do you think you could be more conscious of your household's plastic use? Do you think 552M will help make it easier for you and your family to use less plastic? I need to plan ahead better and start eliminating plastic little by little, have removed plastic food containers at home and plastic straws etc. the big change is the water bottles, and the plastic that groceries are pre packed in.
I do think that the 552m is a great way to eliminate most of the plastic bottles in my bathroom.
Interested in what your results would be with 552M Shampoo Bar? Take one home with you today & please feel free to submit your very own 552M Testimonial to collaborations@odacite.com - we love hearing feedback from you!