Your Uneven Skin Master Class
At Odacité, we make skincare education a priority. We want you to feel empowered when you step in front of the mirror to begin your routine. Part of this confidence comes from luxurious products that feel good on your skin and deliver visible results — but the other part of this confidence comes from taking control of your regimen and understanding what you are putting on your skin.
When it comes to developing an effective skin-brightening strategy, we've done the work for you. We've determined the best products and ingredients to help address brown spots, dullness, uneven skin tone and hydration. Let's break down how your Discovery Set for Uneven Skin works.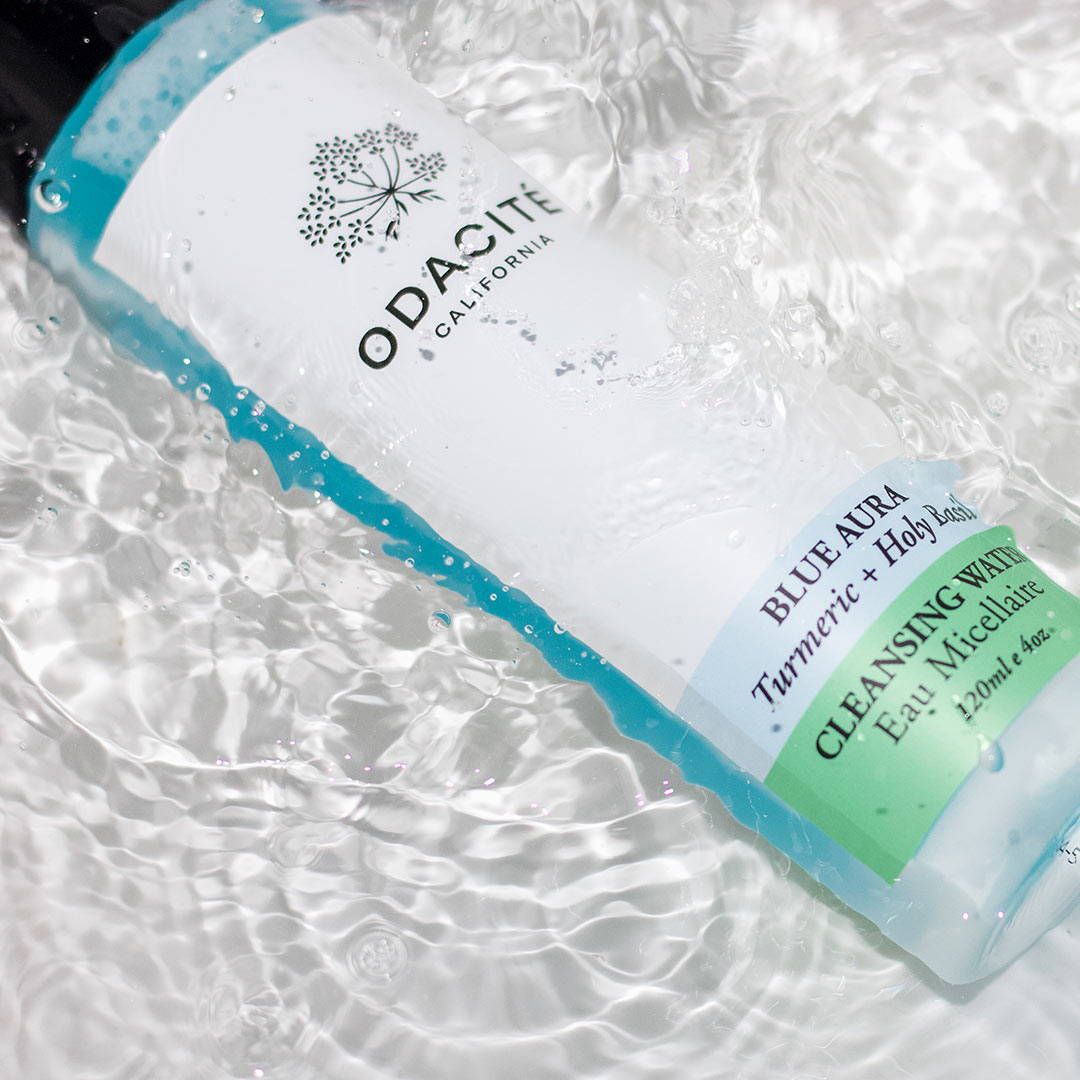 Blue Aura Cleansing Water
This no-rinse cleanser provides the perfect skin pick-me-up and aromatherapy ritual, thanks to Ayurvedic herbs like Neem, Holy Basil, and Turmeric. Sweep away surface oils with a cotton pad to start your day with skin that feels fresh!

Star Ingredients: The French cleanser of choice, Micellar Water uses the power of Micelles, which are tiny balls of cleansing oil that quickly and effectively attract dirt and oil. We suspend our Micelles in Aloe Vera Juice grown and pressed in California. This fairy of good-looking skin cocoons the face in soothing botanicals to visibly clean skin without drying it out.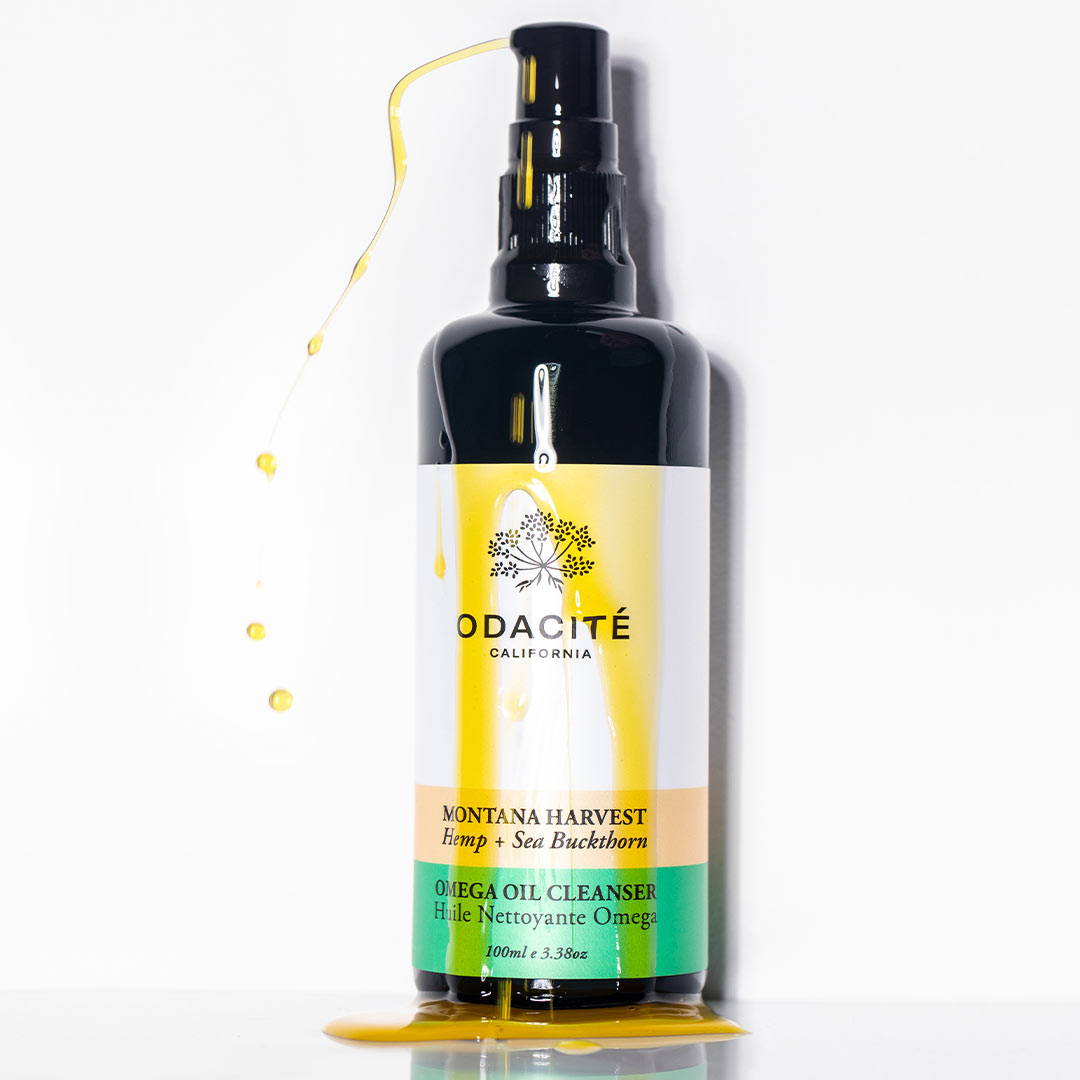 Montana Harvest Omega Oil Cleanser
This silky, multi-active oil cleanser effortlessly removes makeup, pollution, excess sebum and sunscreen while preserving your skin's moisture barrier. In addition to the irresistible texture, the beautiful aroma of Sweet Basil and Lemongrass creates a mini at-home spa experience.
Star Ingredients: Sea Buckthorn supercharges this cleanser with an abundance of vitamins and antioxidants to reset your skin with a beautifully clear look and feel. Grown on the first organic farm in Montana, our Hemp and Safflower Oil deliver the ideal balance of Omega 3-6-9 Fatty Acids to thoroughly free pores from all surface impurities without stripping the skin.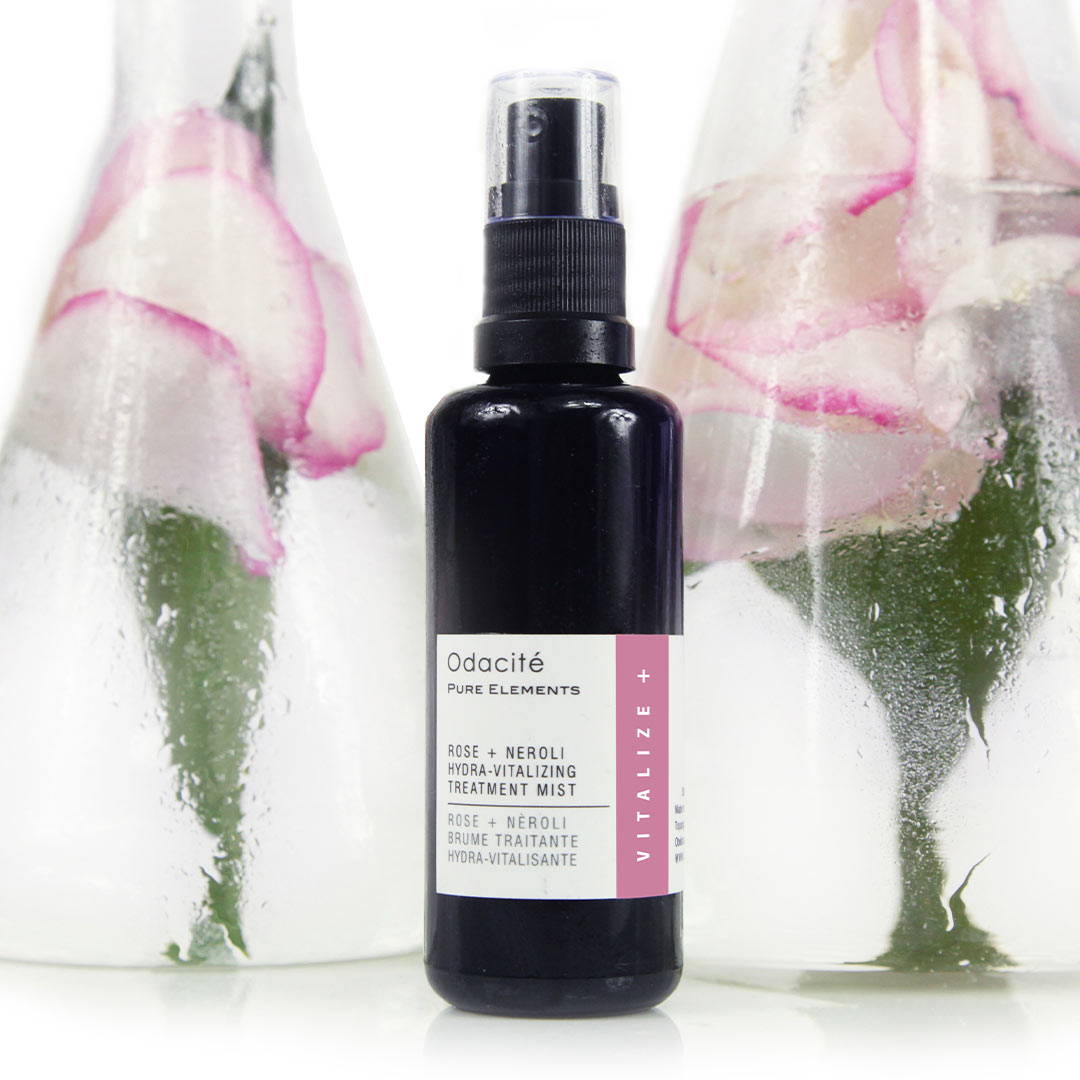 Hydra-Vitalize Treatment Mist
The fastest way to give your skin a hydrating boost, this refreshing facial mist helps visibly restore skin glow and nurture aging skin with antioxidant-rich moisture. You can mist after any step of your skin routine, as well as throughout the day, to keep your skin visibly dewy and happy.
Star Ingredients: The intense hydrating powers of organic Aloe Vera Juice pairs with Hyaluronic Acid, which can hold up to 1000x its own weight in water, to restore a visibly plump appearance. Rose water helps balance the overall look of excess oil, while Neroli visibly minimizes the appearance of pores and promotes the skin's well-being.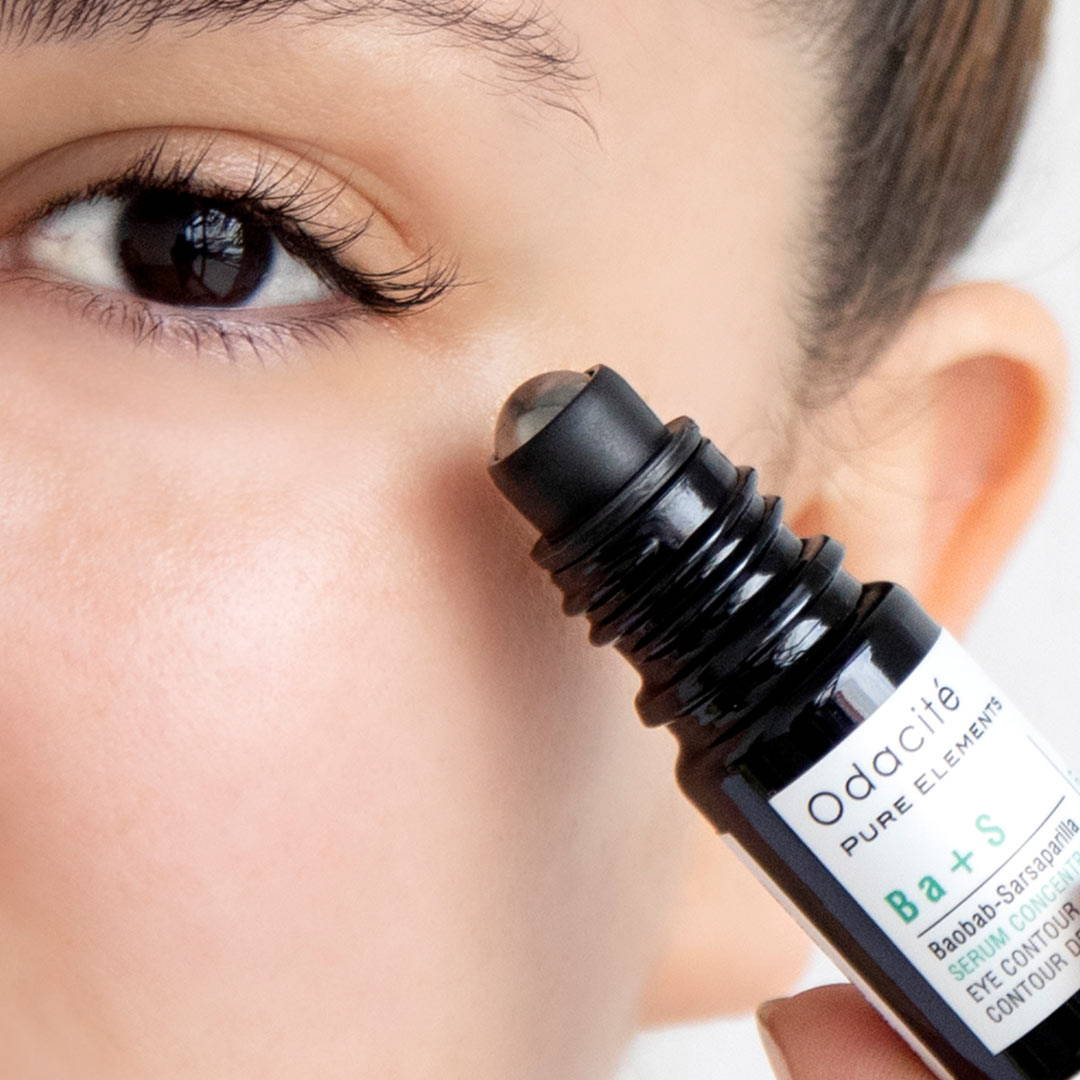 Ba+S Eye Contour Serum Concentrate
Say au revoir to under-eye puffiness and dark circles with an ultra-nourishing Serum Concentrate that targets all visible signs of aging around the fragile eye area. As one of our best-sellers, Ba+S is internationally recognized for rejuvenating the overall appearance of the eye contour.

Star Ingredients: Our Baobab Oil comes from Senegal and is inspired by African women who protect their skin from dryness with this powerful oil. We also source our Sarsaparilla Essential Oil, known in aromatherapy to be cheering and reassuring, in India where it has a long history of use in Ayurvedic herbal medicine.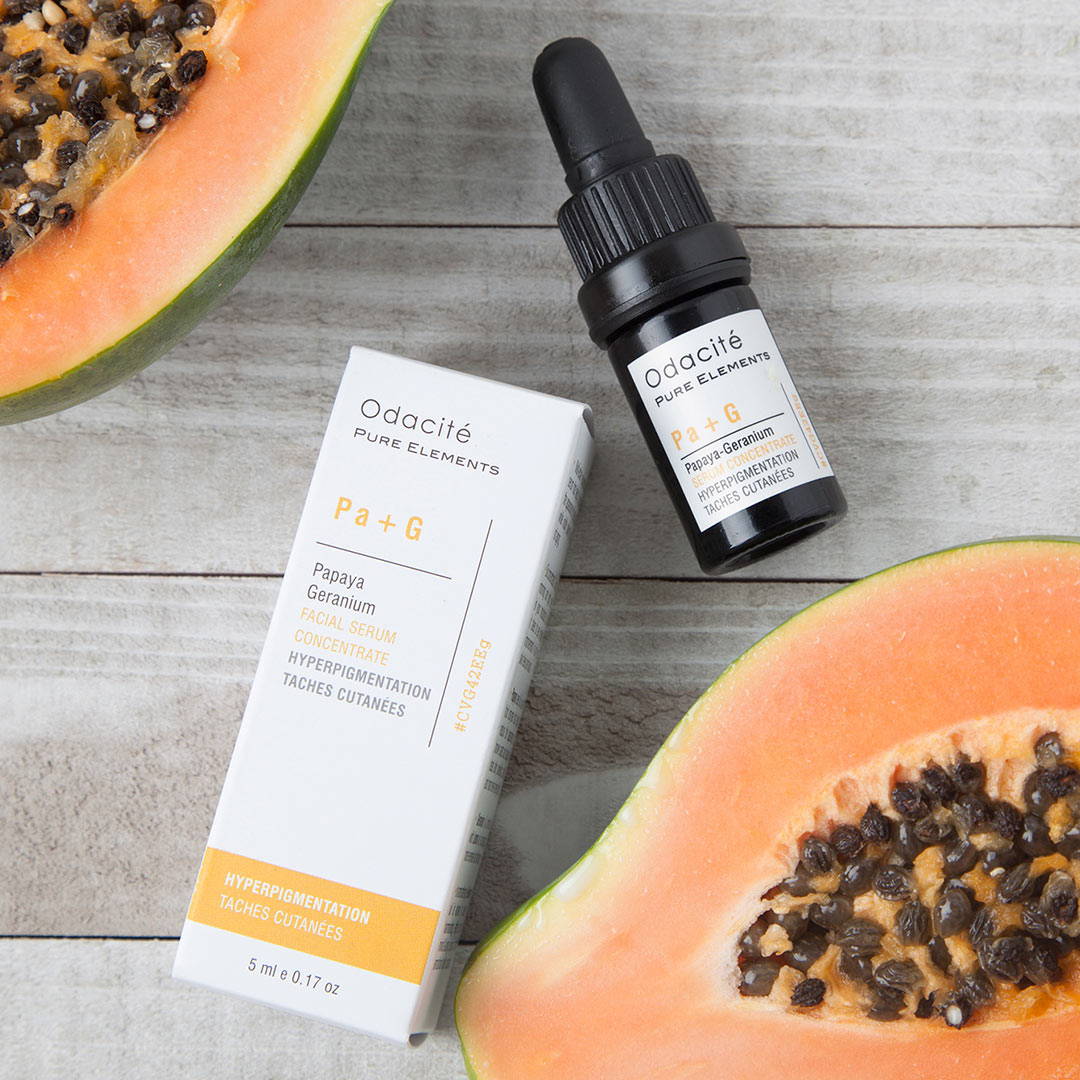 Pa+G Hyperpigmentation Serum Concentrate
According to Cosmopolitan, this serum is a "total game changer for anyone with problem skin." Pa+G is a multi-active Serum Concentrate that helps reduce the appearance of dark spots with fruit enzymes while visibly improving the look of aging skin.
Star Ingredients: Our Papaya Oil extracts its concentrated properties from the papain enzyme. Like a little Pac-Man, the fruit enzyme power of Papaya eats up dead skin to unveil a smoother, more even-looking complexion.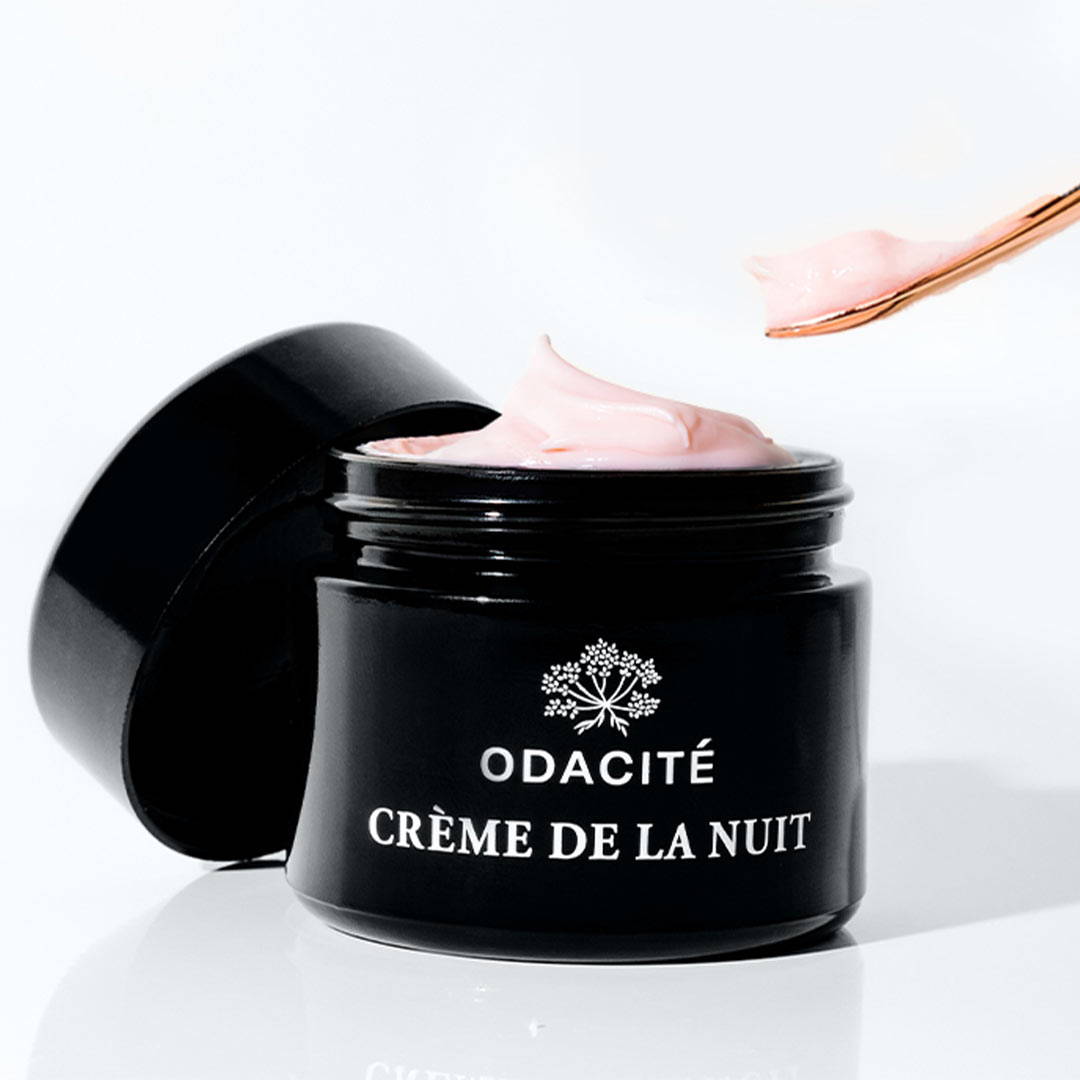 Crème de la Nuit
This active night cream combines clinical grade ingredients with high-performance botanicals for results you can see after the first night, according to an independent consumer study carried on 23 real women over 28 days. Reformulated 22 times for optimal performance, this velvety elixir envelops the skin in a vitamin-rich hydration cocoon for active overnight skincare.
Star Ingredients: While most creams are highly concentrated in water, Crème de la Nuit is formulated with a Pomegranate Juice base in order to infuse as many high-performance botanicals into the skin as possible. A new stable form of Vitamin C utilizes remarkable antioxidant activity to help boost radiance without irritating the skin, while CoQ10 supports the natural nighttime skin regeneration process for a more youthful appearance.