Why should I use a skin balm?
Skinimalism. It's one of 2022's leading skincare trends, and it encourages us to be intentional and effective with our routines to avoid overwhelming our skin with too many products. If you're stripping down your skincare routine, you may be hesitant to add something like a skin balm to your routine. What does a skin balm even do? A skin balm actually does it all, making it one of the most effective choices you can make when building a dynamic, efficient skin routine.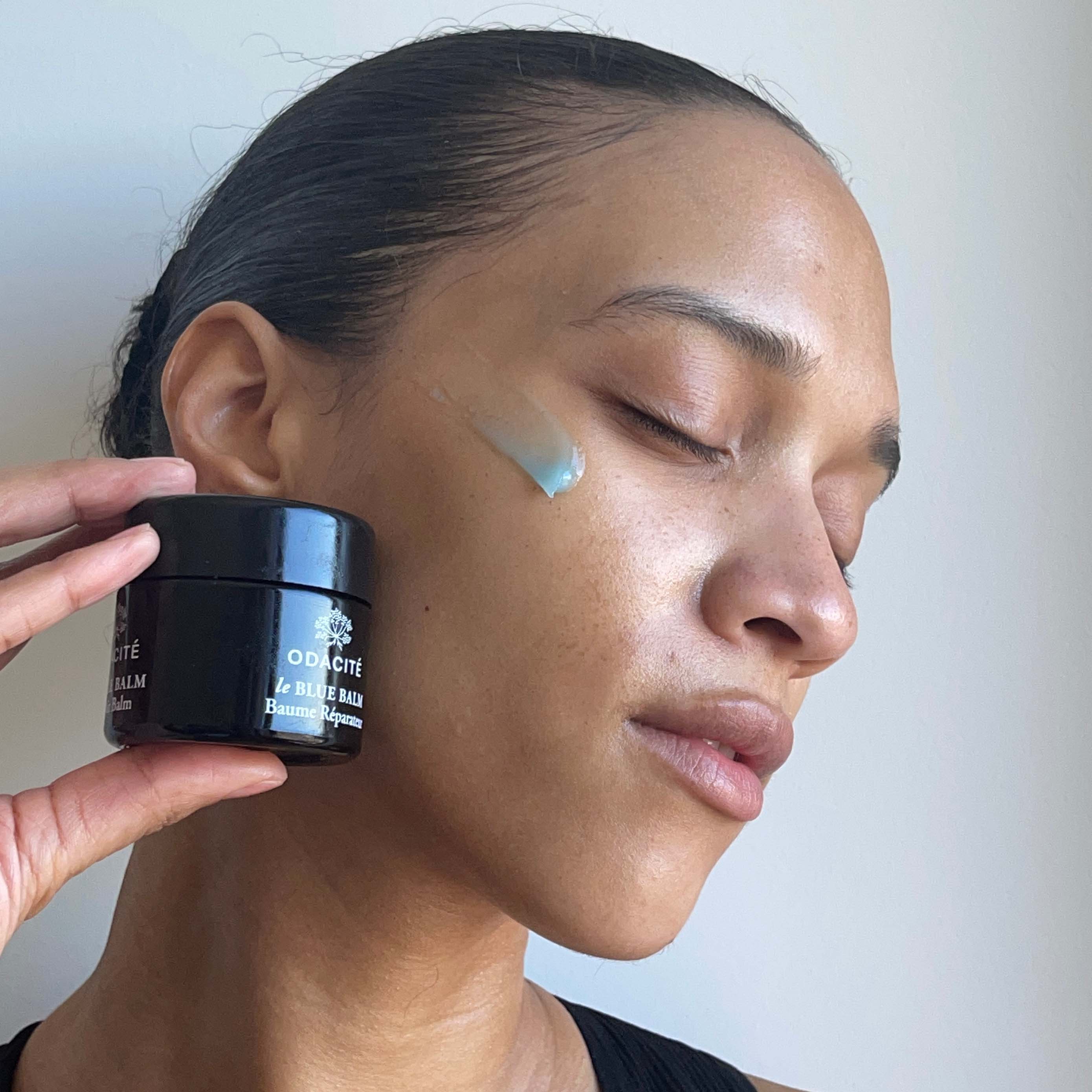 What does a skin balm do?
Skin balms are typically thicker and denser than your average moisturizer. They function to provide a nourishing physical barrier for the skin and preserve moisture equilibrium, which is especially challenging during the winter. Skin balms help seal in your entire skin routine while also preventing transepidermal water loss and soothing the skin.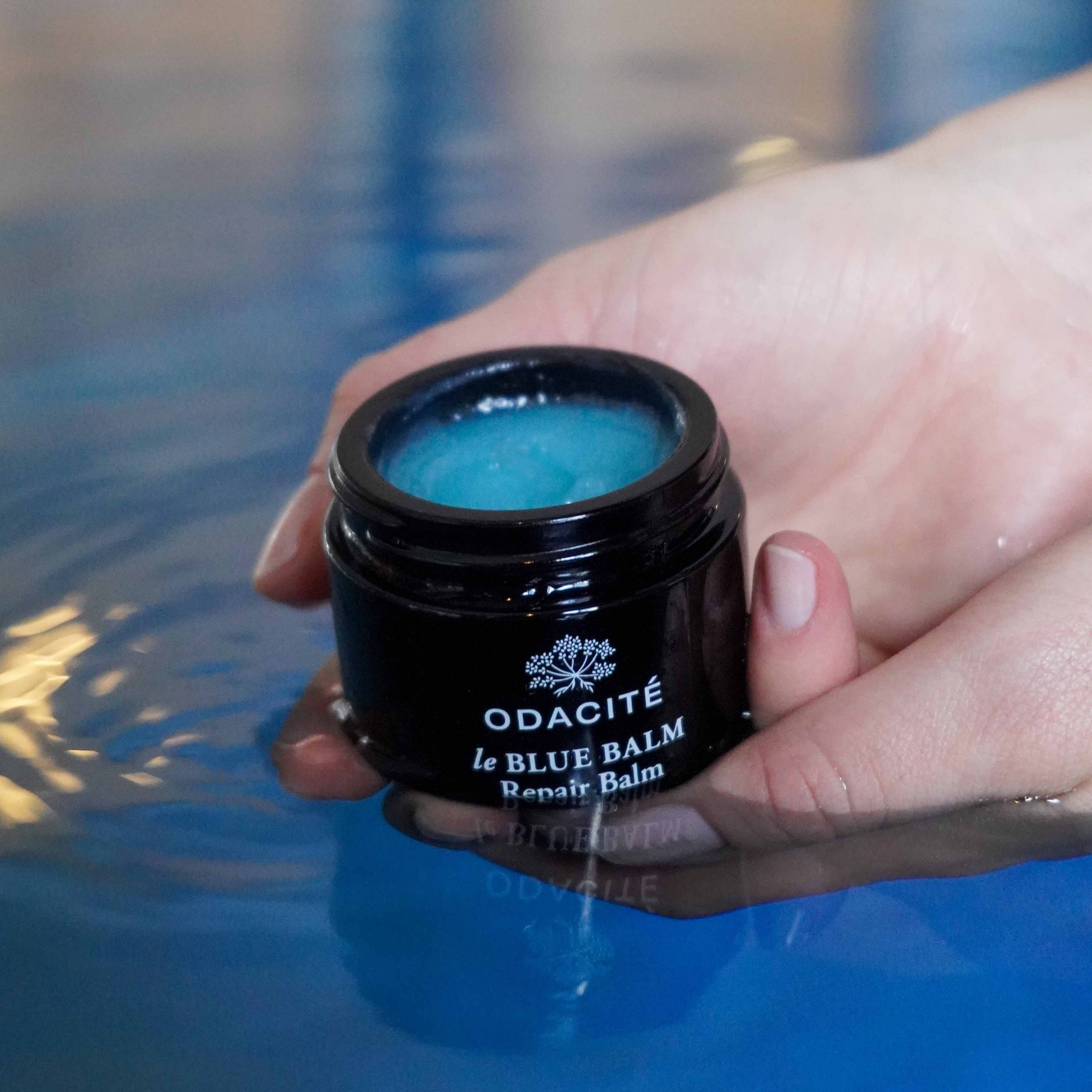 Why should I use le Blue Balm?
By applying Le Blue Balm, you are putting a deeply protective barrier between your skin and a world full of pollutants, dehydrating environmental factors, and age-accelerating free radicals. Le Blue Balm is also an active skin balm, as it is formulated with a Repair & Soothe Complex of transformative botanical ingredients that bring a feeling of intense relief from dryness and irritation.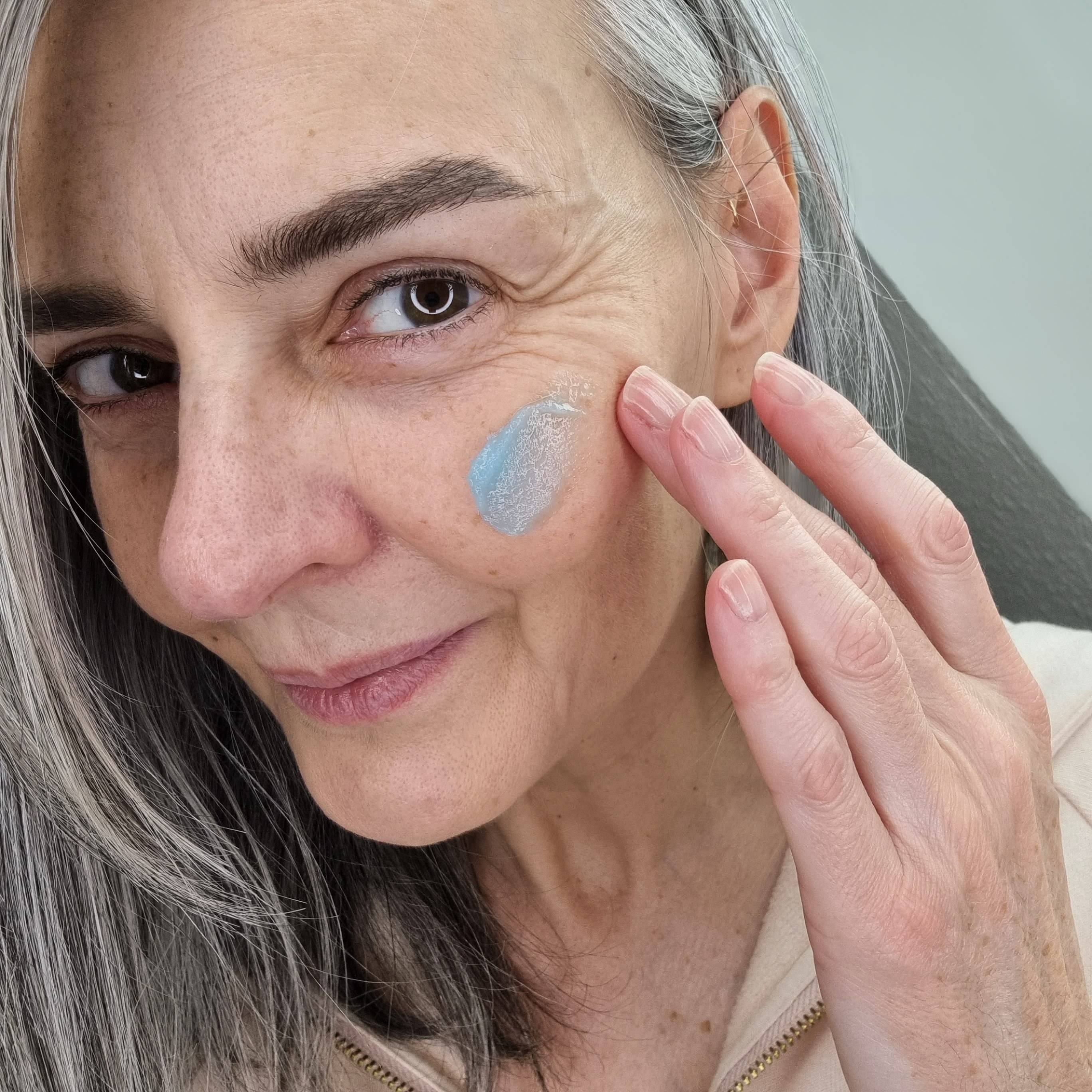 Why should I add le Blue Balm to my routine?
le Blue Balm is a dynamic skin balm that can be used effectively in many different ways, making it one of the most versatile products in your regimen: Restorative Face Moisturizer, Rejuvenating Eye Contour, Soothing Lip Moisture, Overnight Hydration Mask, After-Sun Comfort, Gentle Makeup Remover, Intense Moisture for Dry Areas, and On-the-Go Cuticle Repair.
Thinking of adding a skin balm to your routine? Connect with our Skin Coach, Taylor, for a FREE video consultation to discuss your unique skin concerns and build your skin routine.