Odacité Lab Manager's Simple Skin Tips For Glowing Skin All Year Long
"Meet Jersil, our Quality Control and Laboratory Manager.
Jersil is originally from vibrant Belize, Central America. She has lived in America for over 20 years and is a graduate of Howard University in Washington DC with degrees in Biology and Chemistry. She is trained in cosmetic formulation and regulatory. Her passion for clean beauty is what bonded us. Like myself, she was concerned about all the toxic chemicals in skincare that we were absorbing through our pores. She is aligned with the vision of not sacrificing purity for performance."
- Valérie, Odacité Founder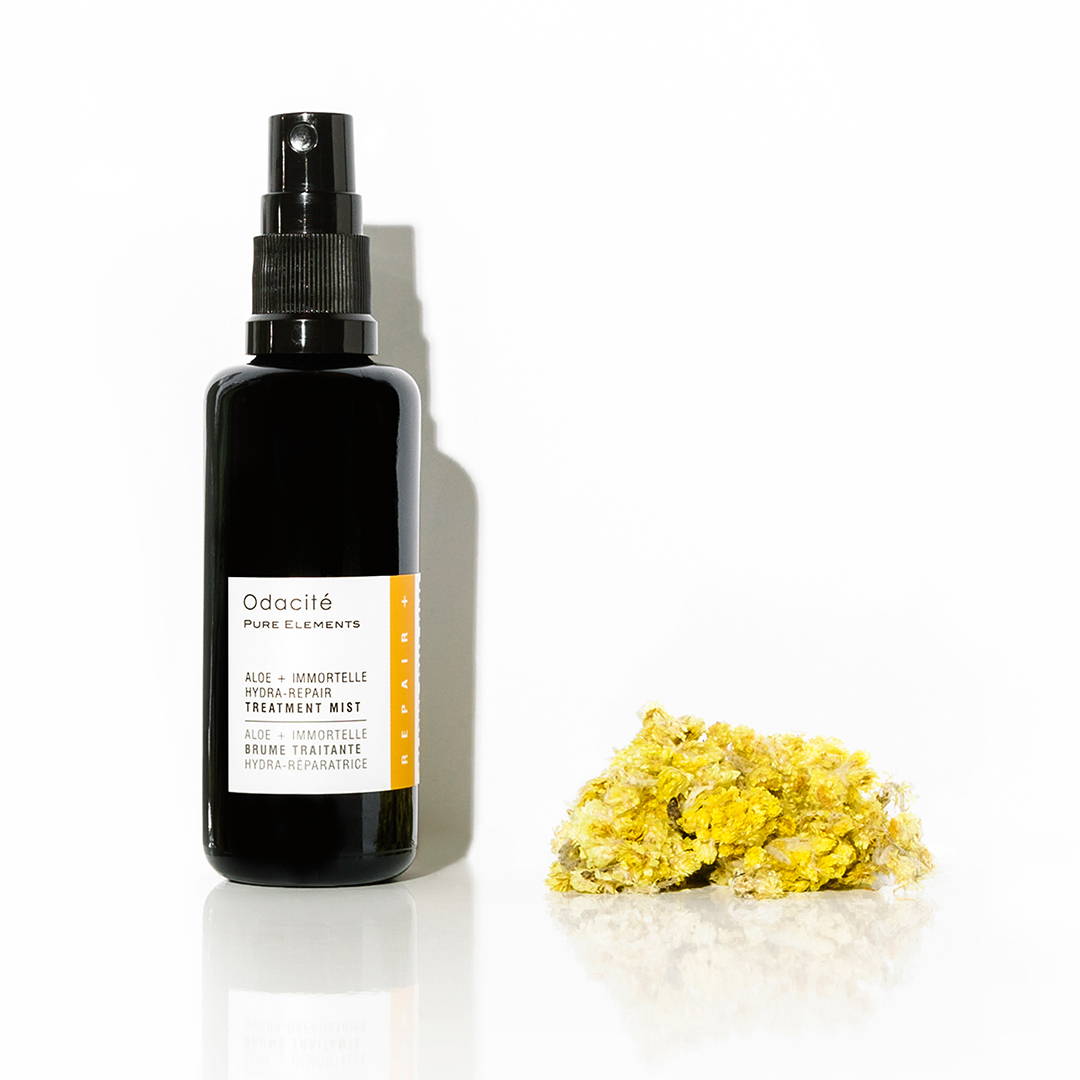 Q: Do you change your skincare routine with every season?
A: YES, absolutely! I discovered years ago that my skin starts to break out if I use the same products for longer than a few months. My skin becomes unresponsive to my regimen and begins to dull. To avoid troubled skin, I used to rotate my moisturizers, which as you can imagine did not always end well (all moisturizers are not created equal). With Odacité Serum Concentrates, I am able to build my regimen around my favorite moisturizer and keep it fresh by switching my serums regularly. I use Pa+G Hyperpigmentation Serum when I am having issues with pigmentation, Ac+R Youthful Glow Serum & CaR Wild Carrot Serum when I need added glow, and Mo+P Very Dry Skin Serum during colder months! This routine has allowed me to have beautiful-looking skin all year long.
Q: Regardless of the season or weather, what can we always find in your beauty cabinet?
A: Valérie and I are ALWAYS diligently testing new products and ingredients! We are inspired to bring all of you the latest and greatest formulas available in Green Beauty. As we are 100% cruelty-free and never test on animals, we test everything on ourselves before they hit the market and into your home. With an ever-changing and evolving skincare routine, I keep a few staples that I use regardless of season or skin concerns. I always have Black Mint Cleanser on hand. I use it at the end of every day, the Charcoal and Peppermint are great at ridding my skin of the grim and grime of daily life while leaving my face feeling fresh and clean. I always follow my cleanse with the Aloe+Immortelle Hydra-Repair Treatment Mist. It restores the balance to my face, while the Aloe soothes. This is a must-have for me, especially after exfoliating. I also use the mist if my skin needs a refresher during the day. My 3rd and final must-have is the All-Embracing Serum. I use it on my face, hands, hair, and feet as needed. The Oatmeal and Calendula in this formulation give it a silky finish that makes it perfect for every part of the body.
Q: What Odacité products are in your summer skincare lineup?

A: In the summer, I enjoy the Blue Aura Cleansing Water to start the day. The refreshing Grapefruit Essential Oil is an amazing start to the day. It usually provides me with a burst of energy, while leaving my skin primed and ready for moisturizing. My ever-present Aloe + Immortelle is also a great skin refresher on warm summer days to give my skin a midday boost and glow without having to cleanse. I often end my week with a Gommage exfoliating facial. I enjoy cooling the Bioactive Rose Gommage in the refrigerator for a few minutes prior to application. It helps tighten my pores, while also providing the exfoliating benefits of the Papaya Enzymes.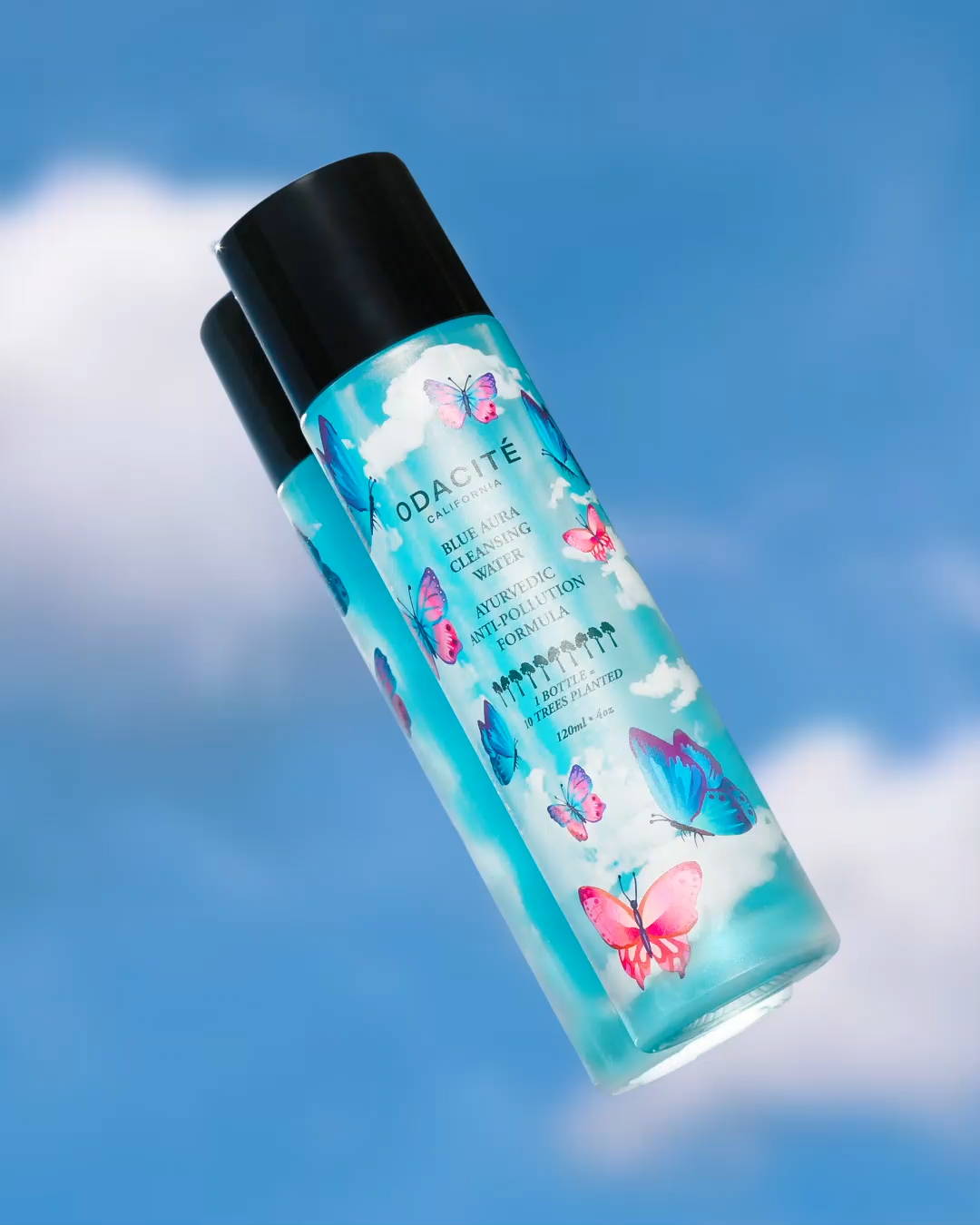 ONE-ON-ONE CONSULTATION WITH OUR SKIN EXPERTS
Not sure what your skin needs are right now? Have you been struggling to find the perfect skincare routine for your skin's concerns? Have a complicated skincare routine and need help simplifying it? Schedule a 20-minute video consultation with our Skin Experts or email skinconsultation@odacite.com to chat with them online!