Say Yes to Your Best Skin
Hi, everyone — Taylor here! You may know me as the Client Specialist and Skincare Coach here at Odacité Skincare, but on October 28th, I am getting married! We were supposed to get married last year, but decided to postpone due to the pandemic. Now that it's coming up, I am on a journey to get my skin ready for my wedding day. I have more combination-to-oily skin that is prone to congestion and breakouts. My overall goal for my skin is for it to be clear and radiant (you know that wedding day glow!). Here are the main products I will be using daily leading up to the big day.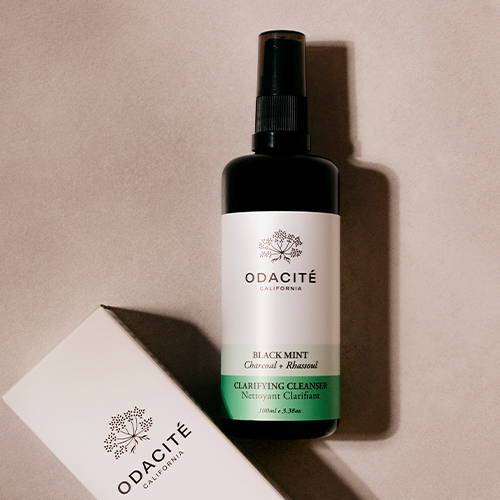 Black Mint Clarifying Cleanser
This cleanser is great for eliminating any congestion such as excess oil, dirt or other impurities and I don't have to worry about it drying out my skin. The combination of Activated Charcoal and Rhassoul Clay helps to extract dirt, grime, and pollution for cleaner-looking skin and minimizing pore appearance, while supporting the skin's overall wellness. I also love the invigorated freshness the Peppermint and Tea Tree give my skin when I use this cleanser, it makes my skin feel refreshed and awakened!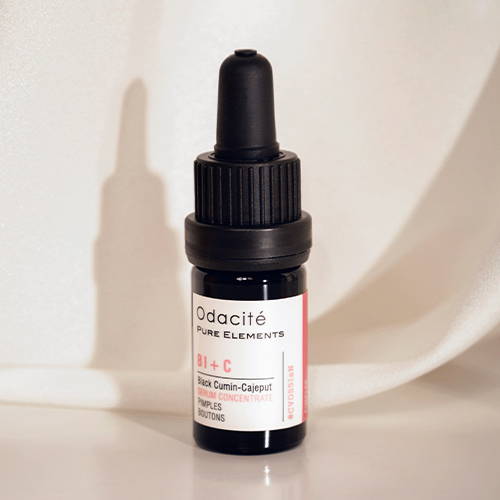 Bl+C Pimples Serum Concentrate
Stress is inevitable when it comes to wedding planning. And the last thing a bride wants is a blemish on the day of the wedding! That's why Bl+C Pimples Serum is a must for me whenever I feel any breakouts about to happen. This serum is made up of Black Cumin, Cajeput and Vitamin E which are great at combating blemishes without drying my skin out.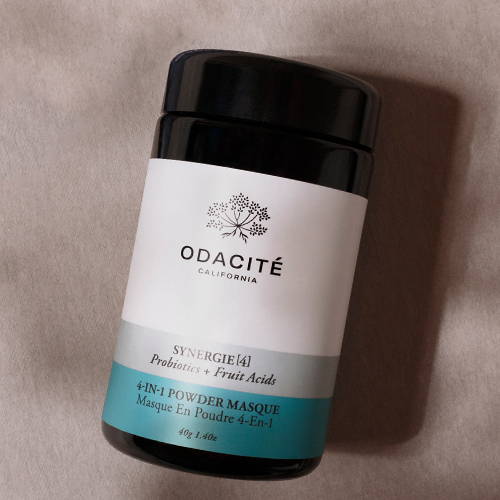 Synergie[4]-in-1 Masque
I use this mask two nights a week, either applying it all over or on my main areas of concern. This mask is a true multitasker to help further Detox, Peel, Brighten and Firm the skin. As good as that will all be for your skin but here are some tips I tell my clients when they decide to start using clay masks in their routines.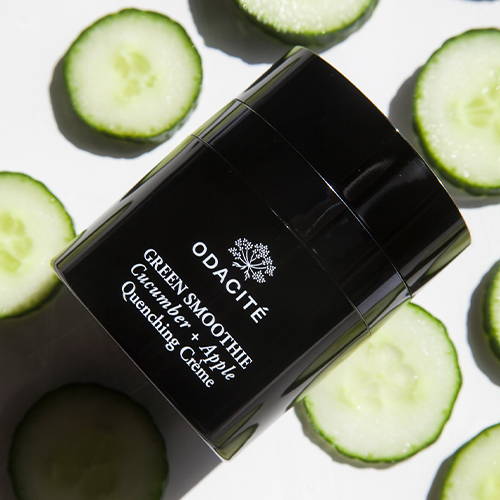 Green Smoothie Quenching Crème
I'm pretty much convinced that this cream launching just before my wedding was serendipitous. It's a water-locking cream that is lightweight yet intensely hydrating, and it really makes your skin feel like you just took a giant drink of water. The finish is silky and slightly dewy and I just adore the uplifting scent of Cucumber. The fact that there are 16 Greens, Superfoods, Botanical Extracts and Clinical Actives in each dose of Green Smoothie will really help me in achieving my healthy glow.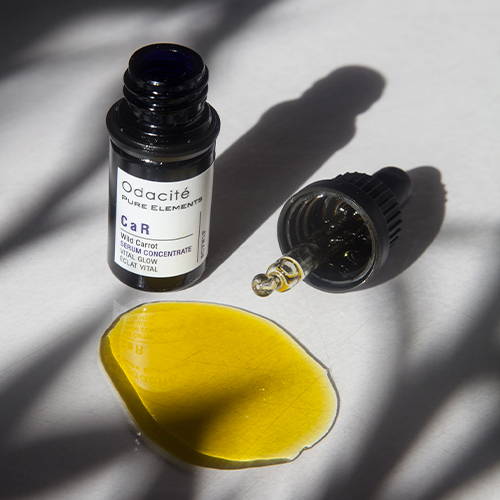 CaR Vital Glow Serum Concentrate
This was one of my first Odacité products and it is truly one of my favorite serums. I take 2-3 drops in my palm and I gently press the treatments into my skin, pressing all over my face, neck and decollete. I chose this serum because of the Wild Carrot Seed Oil, which French Queens deemed to be the ancestral beauty elixir known to donner bonne mine (give a fresh, rosy glow). Of course I wanted that for my skin on my big day!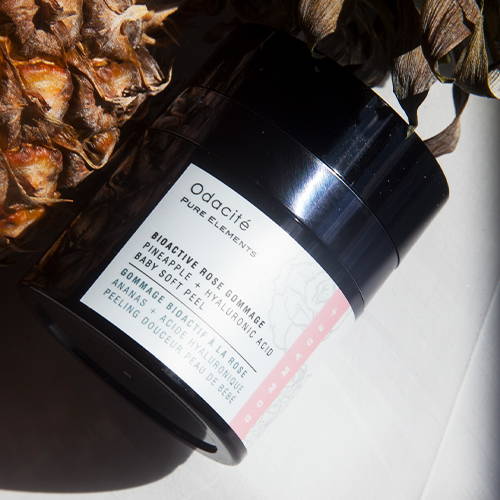 Bioactive Rose Gommage Resurfacing Enzyme Mask
Another product I will be using on the days leading up to the wedding! I plan on using the Bioactive Rose Gommage as a final treatment the night before the wedding to ensure my skin is smooth. Most people will say to not do a peel days before a wedding and that may be true for other peels, but Pineapple and Papaya Enzymes work diligently in this product to erase dead skin without compromising or irritating new skin.