Hi everyone! Anett here from Anett Velsberg's Blog.
Overnight oats are a healthy, speedy breakfast that's customizable to pretty much anything you might have at home. And they always taste super good! These are a few of my favorite variations but feel free to experiment with other flavor combos too. xx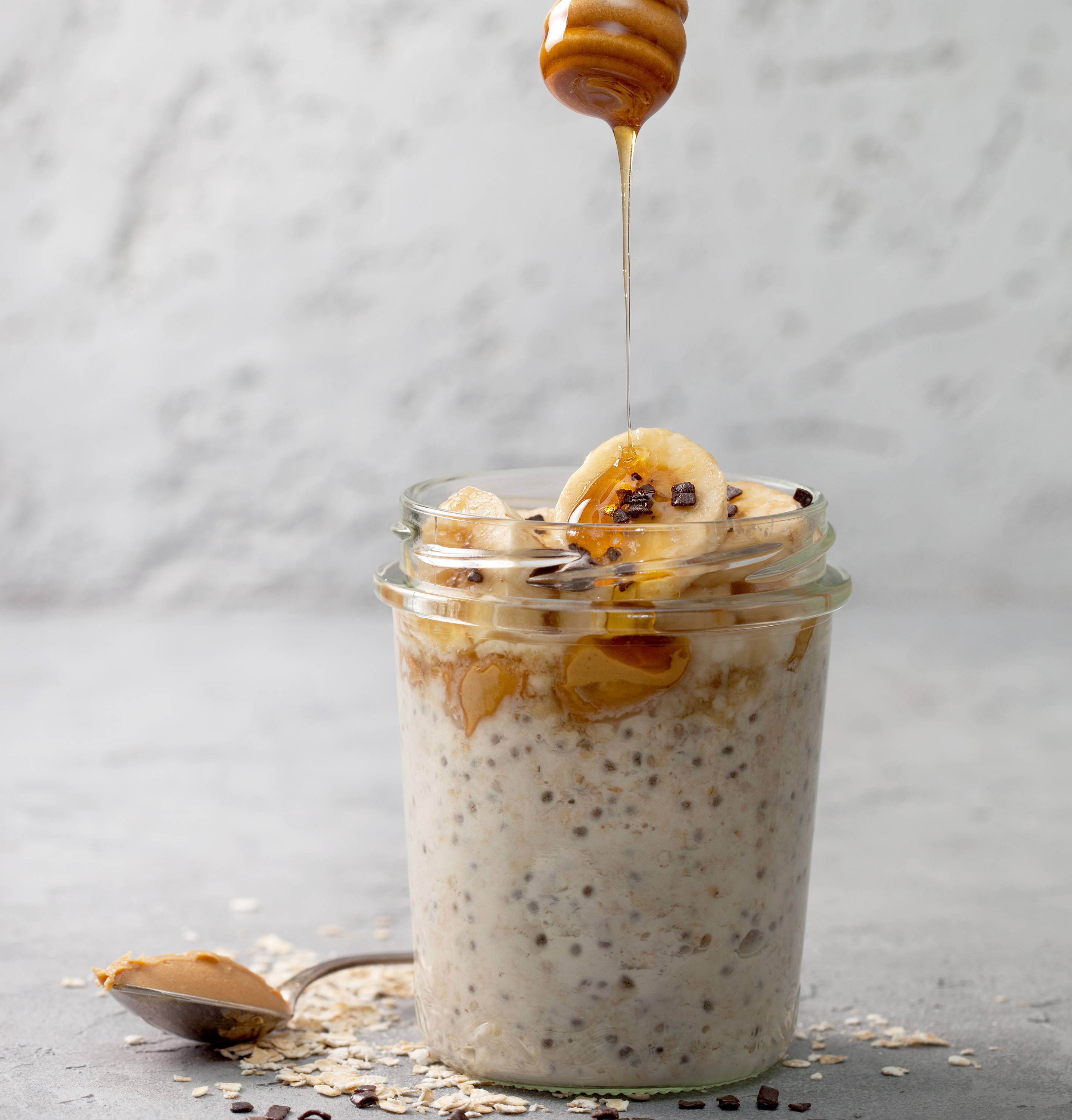 Serves: 1
Ingredients:
1/2 cup quick-cooking or rolled oats (gluten-free if needed)
2/3 cup unsweetened plant milk of choice
1 tsp chia seeds
1-2 tbsp sweetener of choice, such as maple syrup or date syrup
1/2 tsp vanilla extract
Optional Additions:
For strawberry matcha oats:
1 tsp matcha powder
1/4 cup chopped strawberries, for topping
For blueberry pie oats:
1/4 cup blueberries
2 tbsp chopped walnuts, for topping

For chocolate peanut butter oats:
1 1/2 tbsp cacao powder
1 tbsp peanut butter
1 tsp chopped dark chocolate or cocoa nibs, for topping
4-5 banana slices, for topping

Instructions:
1. Stir all of the ingredients together until well mixed. Place in an airtight container or jars. Cover and refrigerate for at least 6 hours, or preferably overnight, until thickened.
2. Remove from the fridge and stir well. Add any toppings of your choosing. Serve and enjoy!
Follow @anettvelsberg on Instagram for more delicious recipes x