ODACITÉ KIND OF GIRL: LOLA GUSMAN, LAWYER/BEAUTY BLOGGER & TRUE INFLUENCER
Recently, we met with Lola Gusman, the brilliant attorney behind The Hermes Hippie, a beauty blog that focuses on clean and conscious beauty. So obviously we immediately loved her vibe, pretty close to ours!
Multitasker, mother and influencer, Lola is the living proof that "We can do it"! Luxury skincare lover, she's very selective when it's about taking care of her skin and her refreshing can-do attitude made us want to know more about her...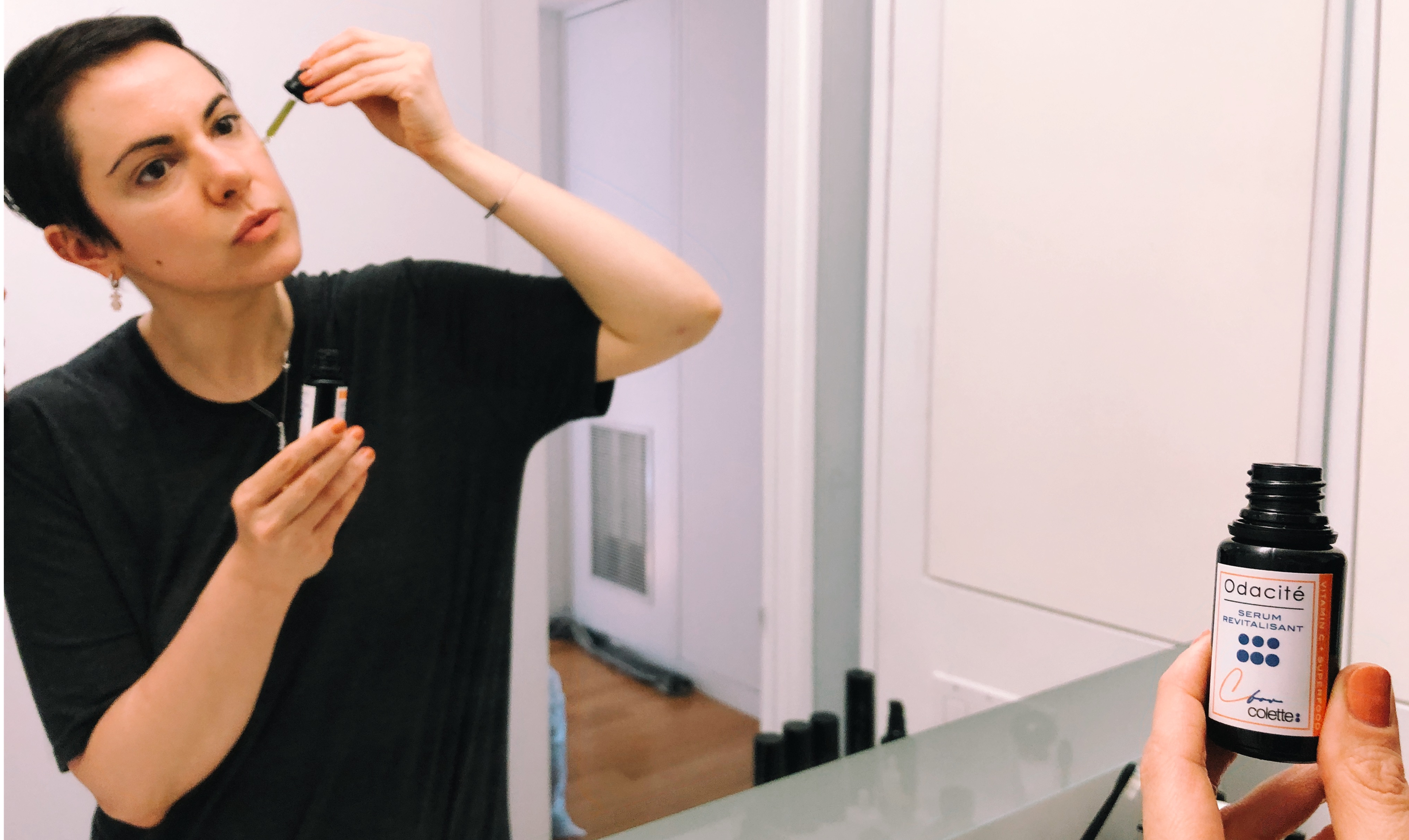 Discover the conversation we had with her :
Q: What are you most passionate about?
On a personal level - my family. I honestly think my kids are the coolest (I am TOTALLY objective) and my husband makes me laugh and supports me unconditionally, so I want to make sure that whatever choices I make are in service of doing and being my best for them. On a more global level, I'm truly passionate about knowledge. An educated consumer is a happier consumer, an educated citizen is a better citizen, an educated parent can raise happier, healthier kids. I love research, I love critical thinking and I love helping people to find answers.
Q: What inspired you to become a lawyer?
I'm pretty sure it was watching Legal Eagles - that 80s movie with Robert Redford and Debra Winger. I was about 12. Somewhere in there is a cautionary tale about letting your headstrong pre-teens watch workplace action comedies...
Q: Let's talk skin…what is your approach to skincare?
To me, the most important thing by far is knowing and listening to your skin. There is no one-size fits all when it comes to skincare and just because something worked for one person (or thousands of them), doesn't mean it'll work for you. I am also a skincare maximalist: I love experimenting, layering and playing around with products.
Q: What are your everyday skincare rituals that are non-negotiable?
Washing my face before bed. It's the one thing I will never skip - regardless of how tired (or, yes, drunk) I might be. I also love a toner mist: hydration is crucial for skin health and misting my face before application helps my oils absorb. Plus, a lovely mist feels so refreshing and indulgent - it's both a luxury and a necessity.
---
No alarm! My daughter never sleeps past 6:30 (and lately it has been 5 or 5:30). I am chronically exhausted, but at least it's easy to keep my phone out of my bedroom.
I cannot start my day without…
A cup of coffee. I wish I had the wherewithal to greet the day with lovely adaptogenic potions or green juices, but alas. I'm not a huge coffee drinker, but that first cup of cold brew is mandatory.
My fridge is always stocked with…
Oatly oat milk (I'm lactose intolerant and discovering it has been a tiny bit life-changing), something fermented, fruit and veggies (my best friend calls me a fruit fly), a million condiments, pate (can't be healthy *all* the time).
SoulCycle and whatever my awesome trainer throws at me. I discovered fitness fairly late in life and I'm still particular about what I enjoy, but SoulCycle with Janet lifts my soul and weight training is a blast!
My wellness obsession is…
Infrared Saunas, Cryotherapy, CBD.
The last book I read and last podcast I listened to was…
I've been too exhausted for the stack of "serious" literature on my to-read list, so I've been getting in some escapism with a lovely murder mystery from the 1930s: The Norths Meet Murder. Aaaand the last podcast I listened to was My Favorite Murder, so I suppose the pattern that's emerging could be a little concerning?..
My favorite way to relax is...
Dinner out with friends, reading a great book in bed, a bath or just Netflix and chill with my husband.
To get my creative juices flowing I...
Search for inspiration all around me: museums, books, magazines, blogs, even Instagram… Or just getting in the shower. I love talking to myself in the shower and working through ideas, theories and arguments. Is that weird?
What is your definition of Beauty?
Confidence without arrogance and kindness without self-deprecation.