This month's Odacité Kind of Girl is Lindsay Kellner, a freelance writer, editor, and strategist. Lindsay is formerly the senior beauty and lifestyle editor at mindbodygreen.com, where she reported on wellness trends, mental health, inner beauty, and everything in between. We love her wealth of knowledge and passion on anything wellness related.
She has her own blog and podcast, Well Aware, through which she explores the intersection of spirituality and creativity with her guests and listeners. Lindsay is a 200-hour certified yoga teacher through Sky Ting, and has a degree in journalism and psychology from NYU.
When she's not writing, she enjoys figure drawing and painting. Her latest project is the book The Spirit Almanac that just launched earlier this year. She lives in Brooklyn with her husband and her cat.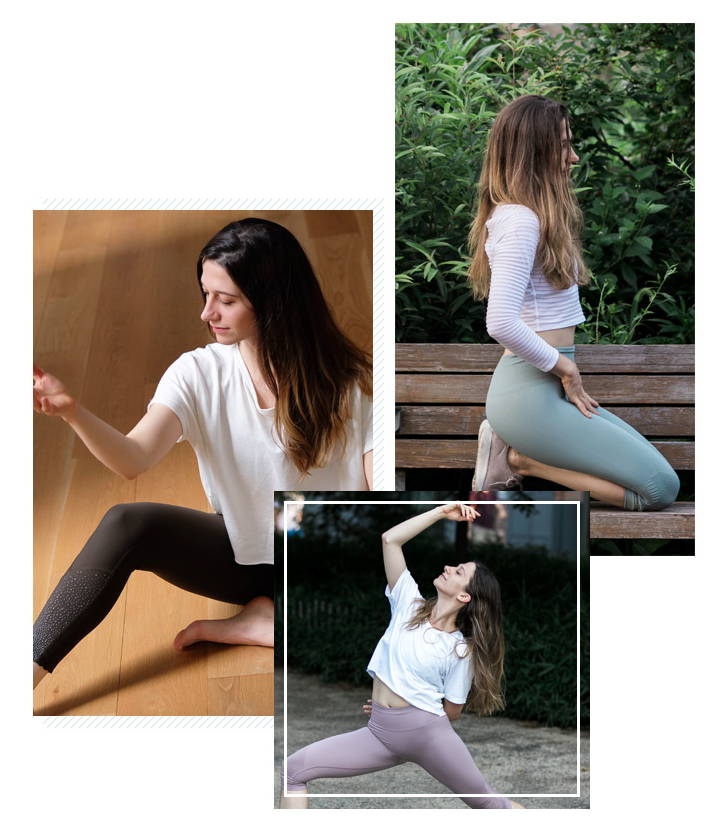 photo credits: Maya Moverman, Lydia Hudgens
We got to chat with the beauty expert and ask how she starts her day, what her favorite Odacité products are and what her wellness obsession is at the moment…
---
If I had to describe myself in 3 words…
Intense, open-minded, quirky
7:00a.m…. and then I do my best not to snooze
I cannot start my day without…
You can always find in my fridge…
85% organic dark chocolate
These days, pilates on the reformer
My latest wellness obsession is…
Craniosacral therapy and re-evaluating what joy means to me
The last book I read (or podcast I listened to) was…
Ninth Street Women: Lee Krasner, Elaine de Kooning, Grace Hartigan, Joan Mitchell, and Helen Frankenthaler: Five Painters and the Movement That Changed Modern Art
To get my creative juices flowing I…
I like morning pages and lately I've been making abstract artwork with natural inks
Ideally the day starts with pilates. Then, I'd walk everywhere and catch up with friends and family on the phone while seeking out serendipitous experiences: visits to parks, boutiques, art shows, or coffee shops are I wouldn't have otherwise seen. I'll write poetry or visit a stationery store, and come home tired but relaxed
My definition of beauty is…
Someone who knows themselves
The Odacité product I swear by…
In this moment, I am free
---