ODACITÉ KIND OF GIRL: LESLIE DUMEIX; PARISIAN MAKEUP ARTIST, MODEL
Paris-based makeup artist and model Leslie Dumeix creates looks that inspire us, with faces ranging from fresh, barely-there makeup to dramatic evening looks for international fashion brands and French celebrities like Jeanne Damas and Carine Roitfeld.
Read on to learn about her quintessentially Parisian skincare routine and how she got where she is today!
Q: What made you fall in love with makeup artistry?
I always loved makeup since I was a child. I could spend hours trying some crazy things out on my face and on others.
I also think because my grandma and my aunt were both fashion designers, that interest in makeup and fashion grew up with me. I knew I wanted to work in the cosmetic industry already but more in the marketing department...and one day my aunt told me "why don't you study makeup artistry?" It was a revelation! I didn't know this could be a profession, and that was it, my dream job!
Q: How did you first start out as a makeup artist?
After I graduated from a makeup school I started working for MAC Cosmetics as a seller in their stores twice a week; I learned to work on different skin tones, older women, and execute faster, it was a very great way to learn makeup. At the same time I started creating a portfolio by doing collaborations with some photographers. And a little later, I began assisting some amazing makeup artists from different agencies, I think it has been essential to me to learn on-set other sides of the job.
Q: What do you love about being on the other side of the brush when modeling?
It's good to know how models feel like, especially it helps me understand their position when I am a makeup artist. I like the fact that I can discover new ways of putting makeup on when I have somebody else doing it for me. It's always different when you can experience a makeup application instead of just watching it from the outside, you can feel the pressure of the brush, the way it's applied...you really understand better.
Q: Let's talk skin… we are dying to know what your approach to skincare is?
I think skincare to me is essential. Makeup can't work without skincare! Let me explain:
If you take care of your skin properly your makeup will be even more beautiful, will last longer, will be effortless, will look healthy and glowing.
Skincare helps you be beautiful everyday, prevents aging and protects your skin from all kinds of aggressors.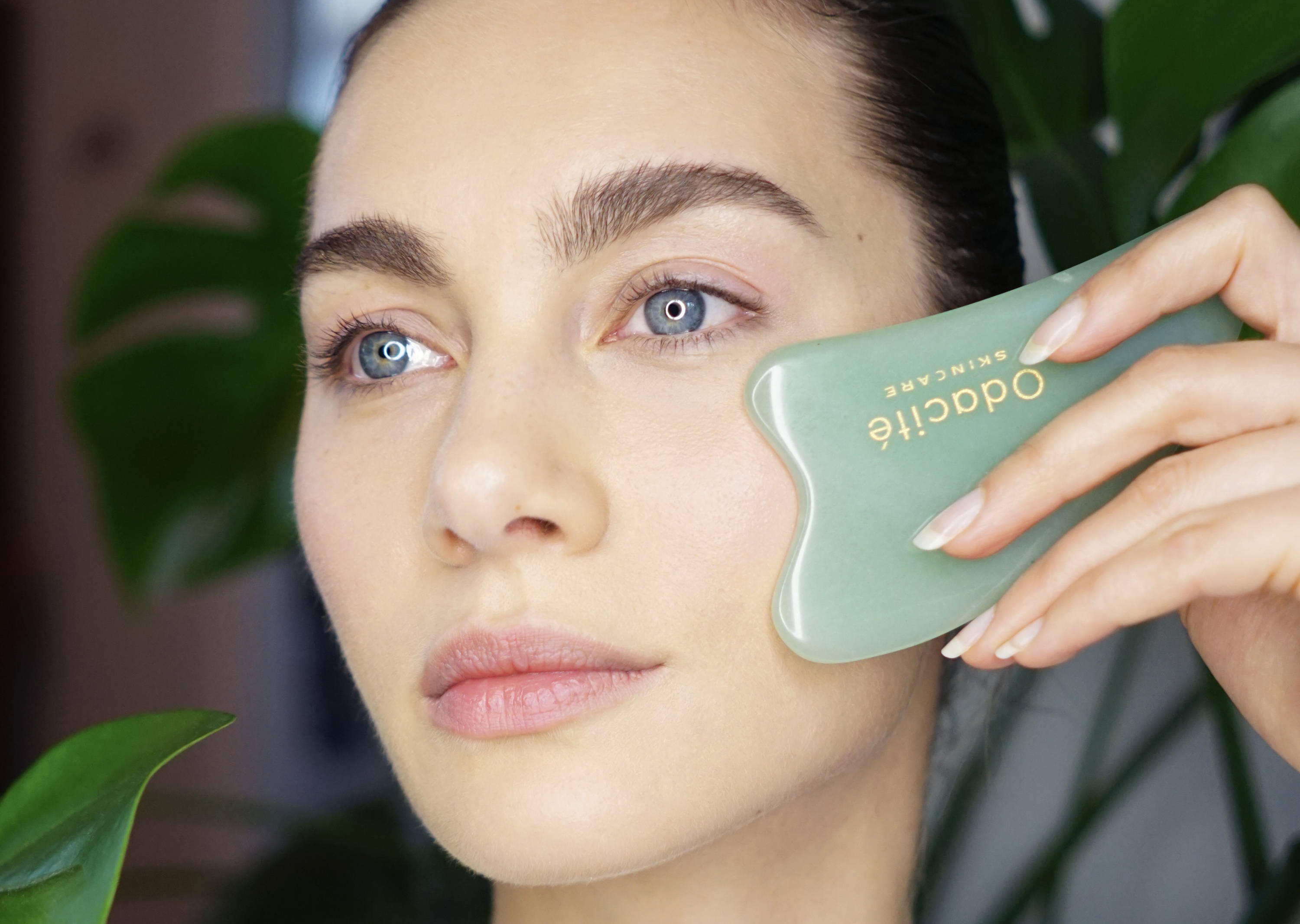 Q: What are your everyday skincare rituals that are non-negotiable?
I start my day by prepping my skin for makeup: I spray a rose mist and apply a moisturizing cream, massage well and I go get myself a cup of Green Tea while waiting for the cream to absorb into my skin.
In the evening, washing all the makeup and pollution off my face is non-negotiable!
I first remove the makeup with a remover and then wash with a gentle cleanser and water before applying my oils and creams.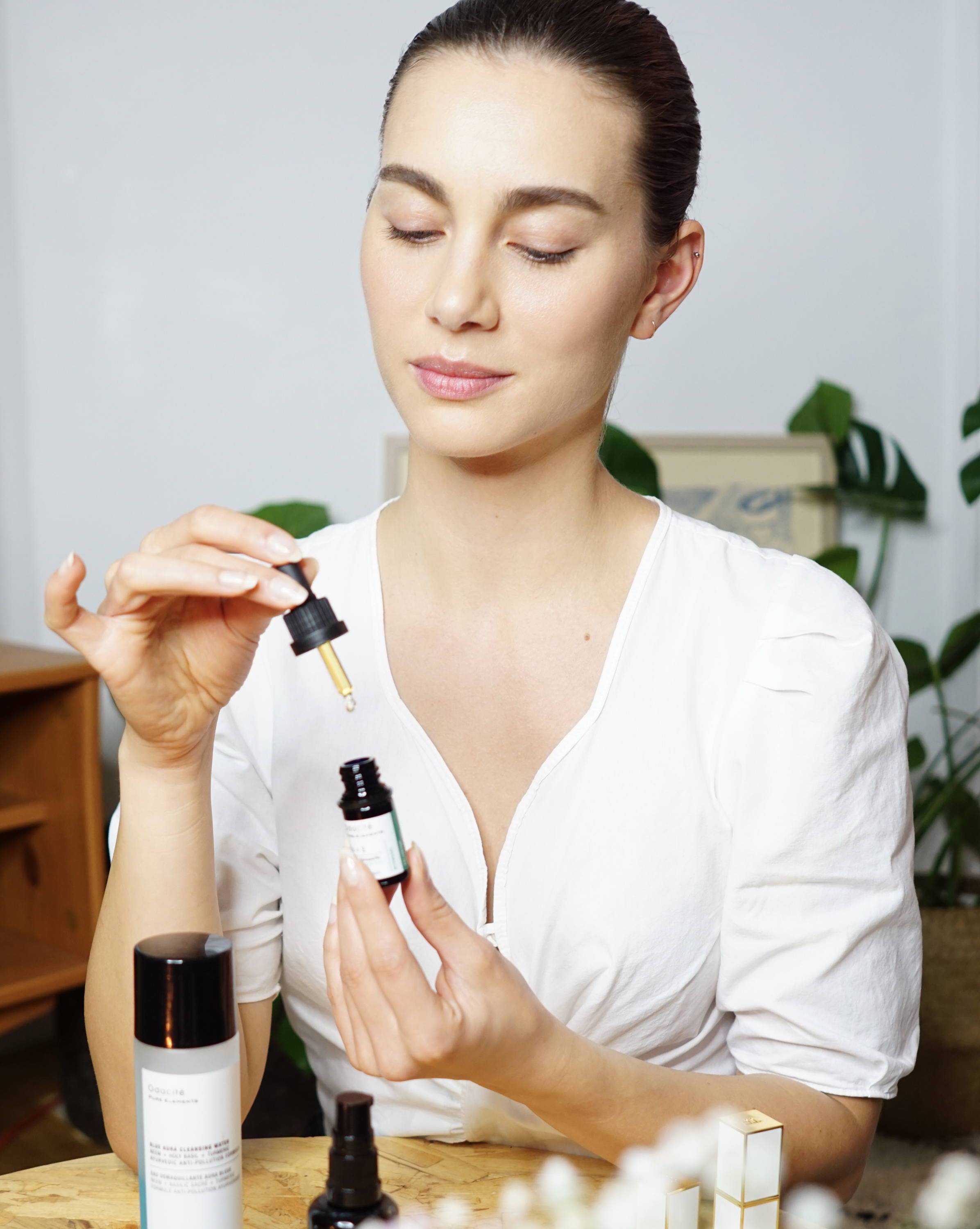 ---
8:30 in general, but if I work it's much earlier!
I cannot start my day without…
A kiss from my boyfriend!
My fridge is always stocked with…
A lot of veggies (particularly carrots)
My fridge is always stocked with…
Trail running in the mountains
My latest wellness obsession is…
The last podcast I listened to was…
Dr. Rhonda Patrick, on cold stress and longevity hacking
My favorite way to relax is…
Cook and watch animal documentaries
To get my creative juices flowing I…
Open my books and go on Pinterest
My definition of beauty is…
Natural...I love to highlight natural features
Don't be afraid to fail...be afraid not to try!