ODACITÉ KIND OF GIRL: Jaycina Almond, Mama, Model & Tender Founder
It is our pleasure to introduce this month's Odacité Kind of Girl Jaycina Almond: a mama, model, artist, founder of The Tender Foundation, and an inspiration to us all. Her experience with motherhood inspired her to create a foundation to make essentials more accessible for mothers and to provide a safe and compassionate space for them to seek help without feeling ashamed or judged. We had the lovely opportunity to ask her some questions about the Foundation, motherhood, and her everyday skincare rituals and Odacité must-haves.
Q: What inspired you to create The Tender Foundation?
Originally, Tender was a subscription box service that delivered self-care essentials tailored to each trimester of pregnancy; the idea was for every box sold we would provide a box of basics like diapers and wipes to mothers in need. I worked on this idea for over a year and finally I had this epiphany - I didn't care about selling a product, the only aspect I was super passionate about was the philanthropic side. That's how The Tender Foundation was born. We are driven by the desire to cultivate a community of care and our goal is to allow our mothers to shift their focus from surviving to thriving through our stabilization program. The stabilization program provides emergency assistance with bills, food, and essentials like diapers and wipes while connecting our mamas with long-term resources to help on their journey to self-sufficiency. We truly want our mamas to feel loved and empowered when we work with them.
Q: What inspires your artwork?
Right now I usually just draw whatever catches my eye that looks cool! Whether it's via Instagram or real life - it's hard to stay inspired when you're busy!
Q: How do you balance being a mother and an entrepreneur?
For me balancing both means recognizing my limits before I push myself too far! Usually I'm wearing both hats at the same time since I stay at home with Syx, so knowing how much I can handle in a day without it becoming overwhelming is key.
Q: Let's talk skin… we are dying to know what your approach to skincare is.
For me skincare is all about simplicity + minimalism - I like high quality, natural, toxin-free products that are effective.
Q: What are your everyday skincare rituals that are non-negotiable?
Absolutely have to cleanse my face for at least 60 seconds in the morning and at night! Washing for a whole minute makes a huge difference.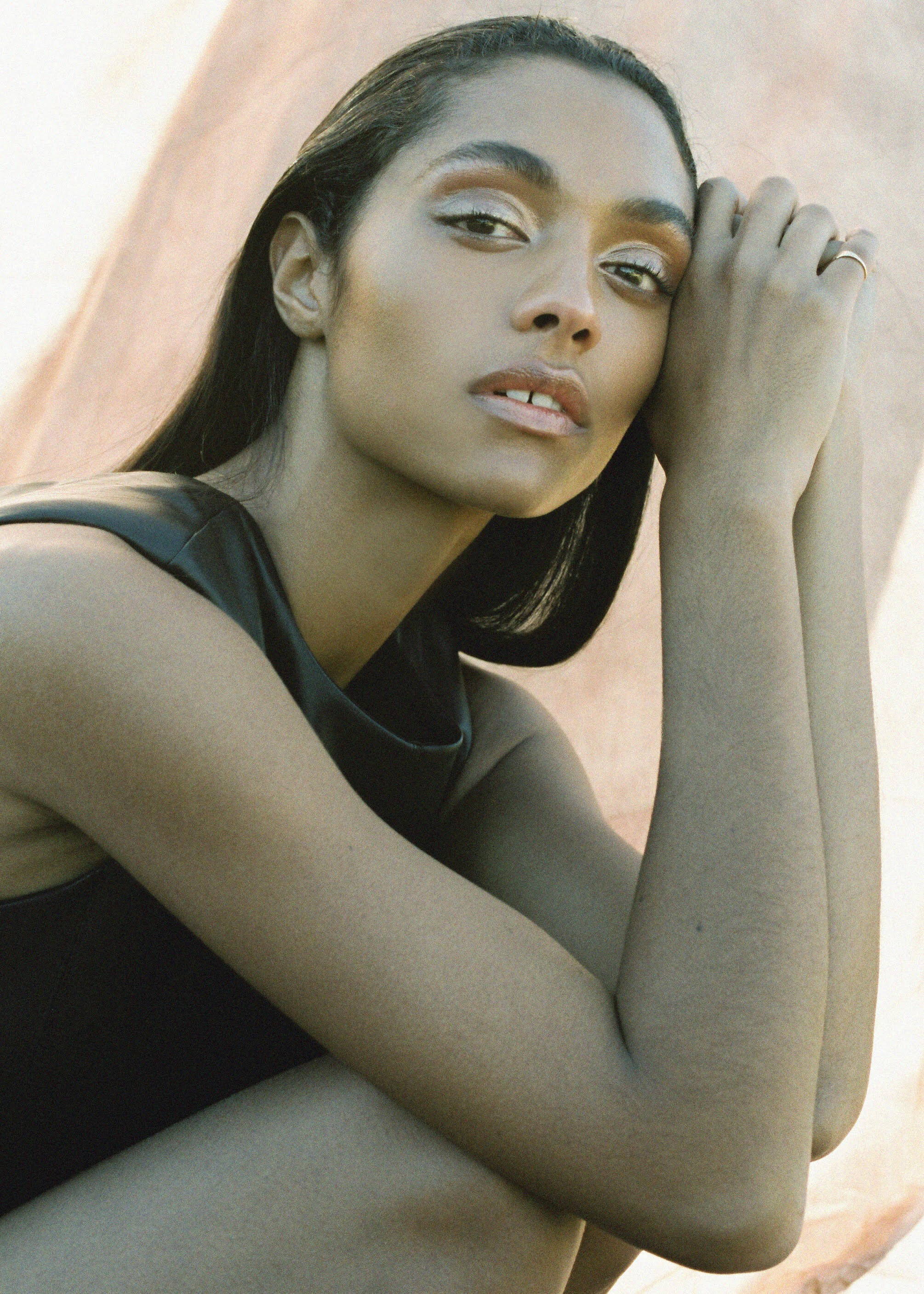 Q: Can you share your favorite Odacité products (and why).
I cannot go without the Jo + L Clogged Pores Serum! I apply it to my oily t-zone before moisturizing.
---
If I had to describe myself in 3 words…
Patient, hilarious, lover.
I cannot start my day without…
Making myself a cup of tea!
Sneakers + oversized tee + jeans.
On my idea of a perfect day...
Minimal toddler tantrums! Haha.
My latest wellness obsession is…
I'm really into personalized vitamins right now!
The last book I read (or podcast I listened to) was…
I just finished Those Who Knew by Idra Novey and Ayiti by Roxane Gay.