For many of us, wearing face masks has undeniably become the new norm and a norm that may last for a while. While we're covering up our mouths and noses to stop the spread of COVID-19, some of us are uncovering a new problem—Maskne, or mask-related acne. Here we share some beauty tips to help with MASKNE, and a very special bundle to get your skin back on track.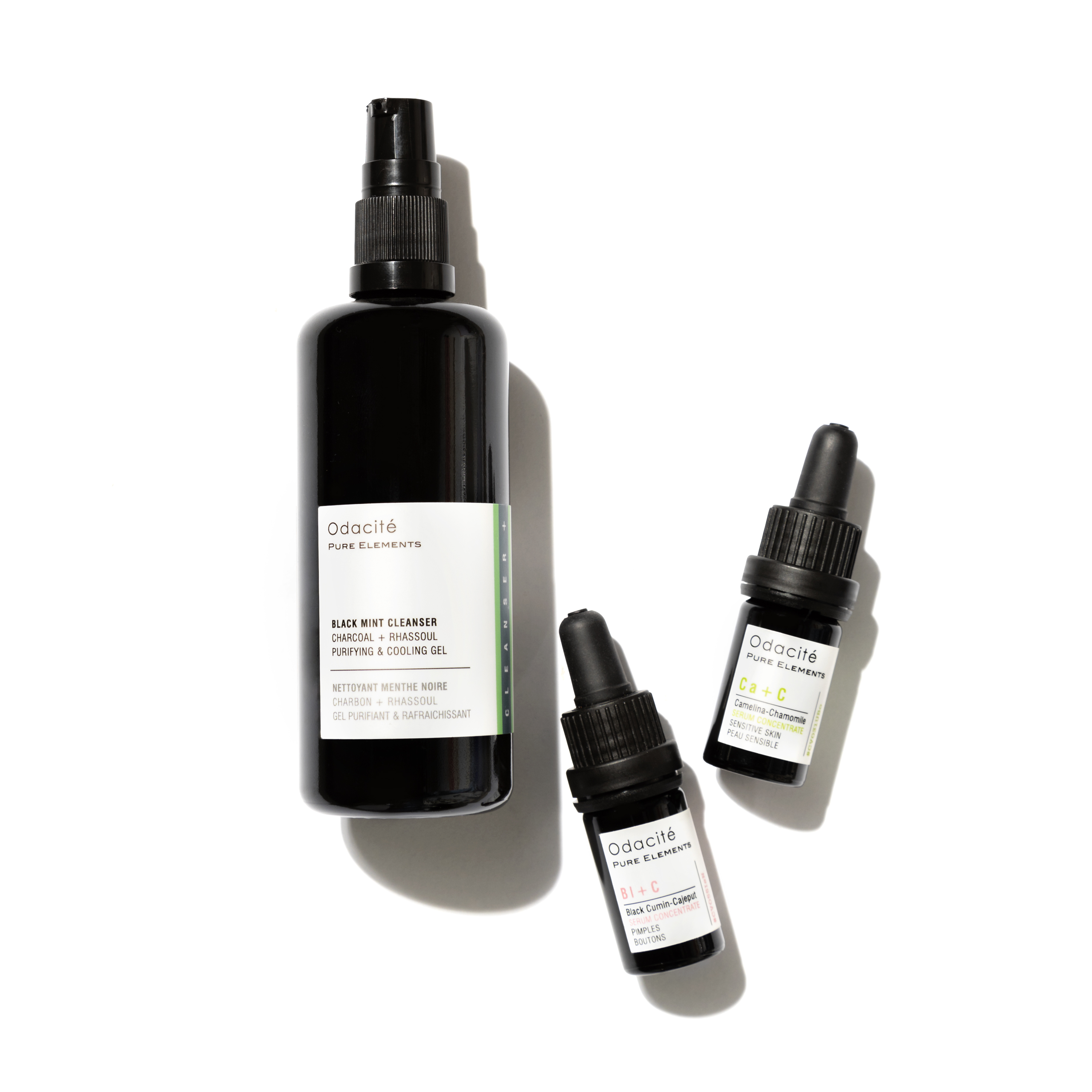 What is Maskne and what causes it?
Maskne, or more properly referred to as Acne Mechanica by skincare professionals, specifically references skin that has become irritated due to excessive heat, physical rubbing of the skin, and overall pressure. When this happens as regularly as it does with daily mask use, dead skin, bacteria, and oil can more easily become "trapped" within the pore, making it the perfect breeding ground for dreaded breakouts.
What can I do to alleviate Maskne?
This is a two-part answer.
FIRST, pare down your skincare routine … Simplicity is truly key.
When experiencing Maskne, the best thing you can do for your skin is to scale back on most of your routine and rely on an effective, minimalist, and targeted approach.
We recommend the following routine: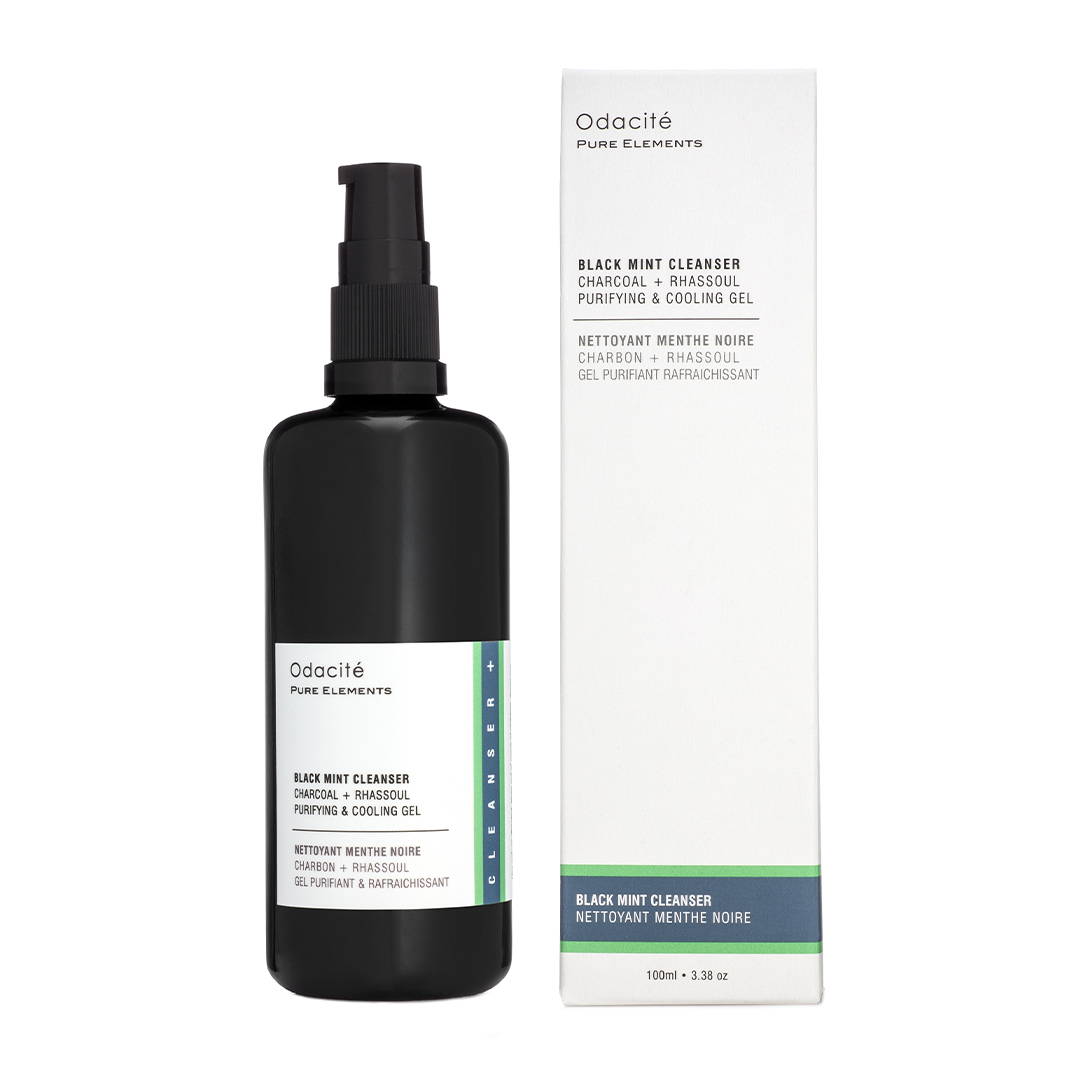 Cleanse:
It is well known that a proper yet gentle cleanse that doesn't strip or irritate the skin is the foundation of any effective routine. But when dealing with Maskne, it becomes even more important because of how compromised the skin feels during this time.
For this reason, we recommend our Black Mint Cleanser.
This ultra-fresh minty gel that transforms into a purifying creamy-textured foam derived from Apple Amino Acids is tough on impurities yet gentle on skin (with a pH of 5 - 5.5). It delivers an instant deep cleanse that eliminates excess oil, impurities, environmental toxins, and makeup, making it an ideal choice for combination, oily, or acne-prone skin.

Because Maskne can cause irritation and redness in the skin due to excessive rubbing and heat, it is important to incorporate a calming complex into your routine to help reduce the signs of redness or irritation.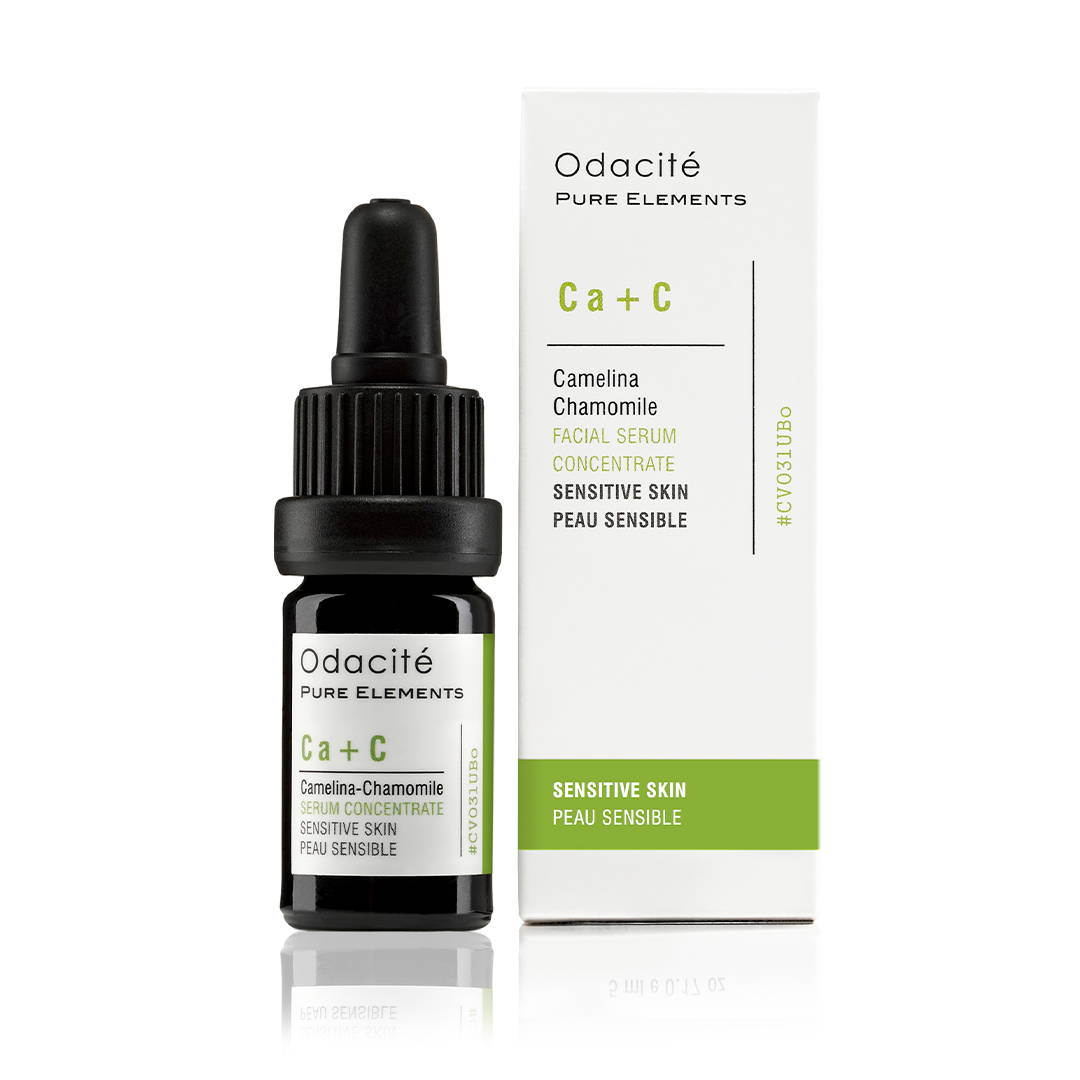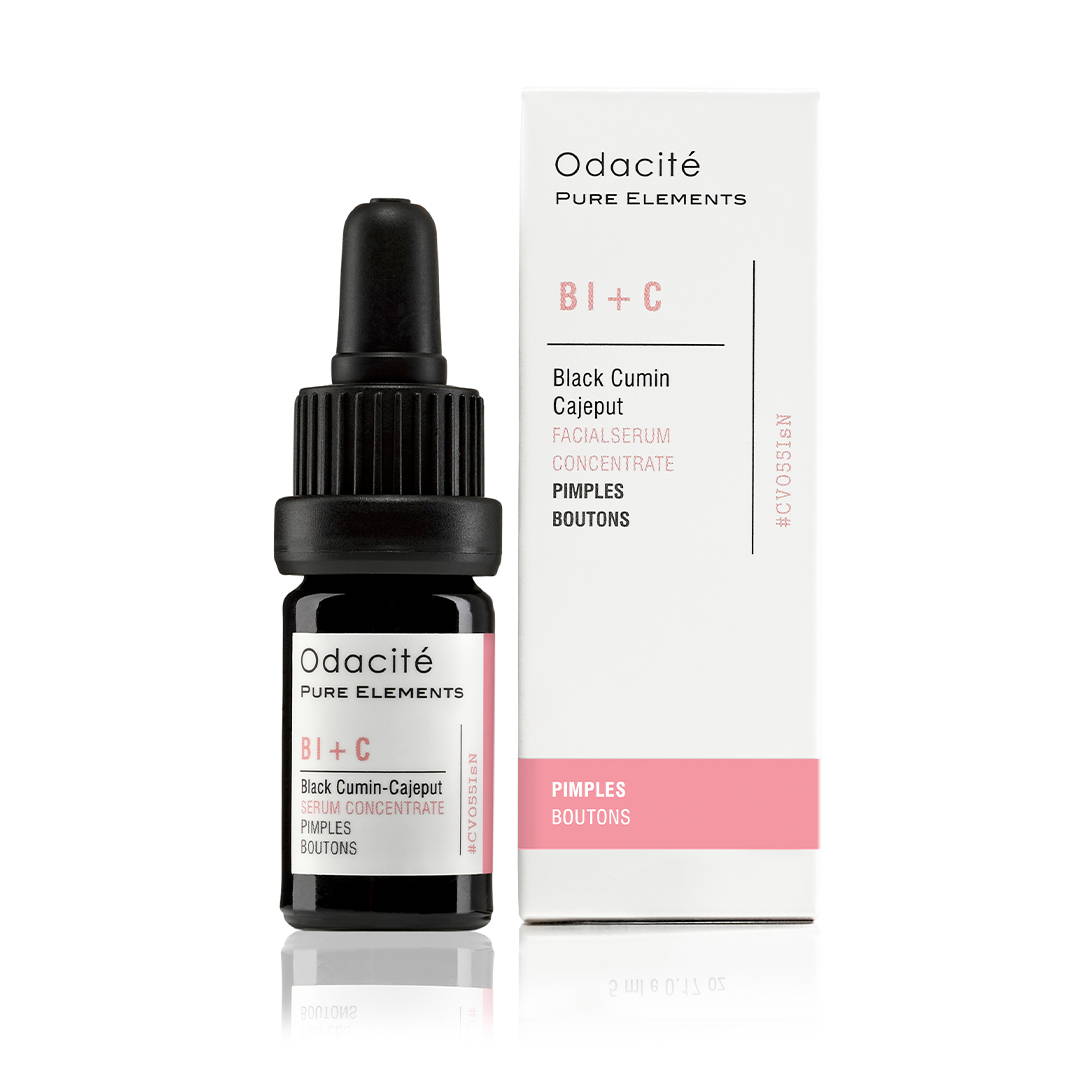 Target:
Bl+C Pimples Serum Concentrate
(Spot Solution)
To address the blemishes, follow by spot-treating blemish affected zones, with our Bl+C Pimples Serum Concentrate. Winner of the Byrdie Eco Beauty Award in the Best Acne Treatment category, this serum contains powerful purifying properties without drying or further irritating the skin.
All 3 products are part of our MASKNE BUNDLE, for great benefits and savings.
If any further hydration is needed, apply Oleosomes Time Delivery Crème or your favorite soothing/hydrating moisturizer.

Secondly, It is also important to address the mental state of your well-being during these times as well.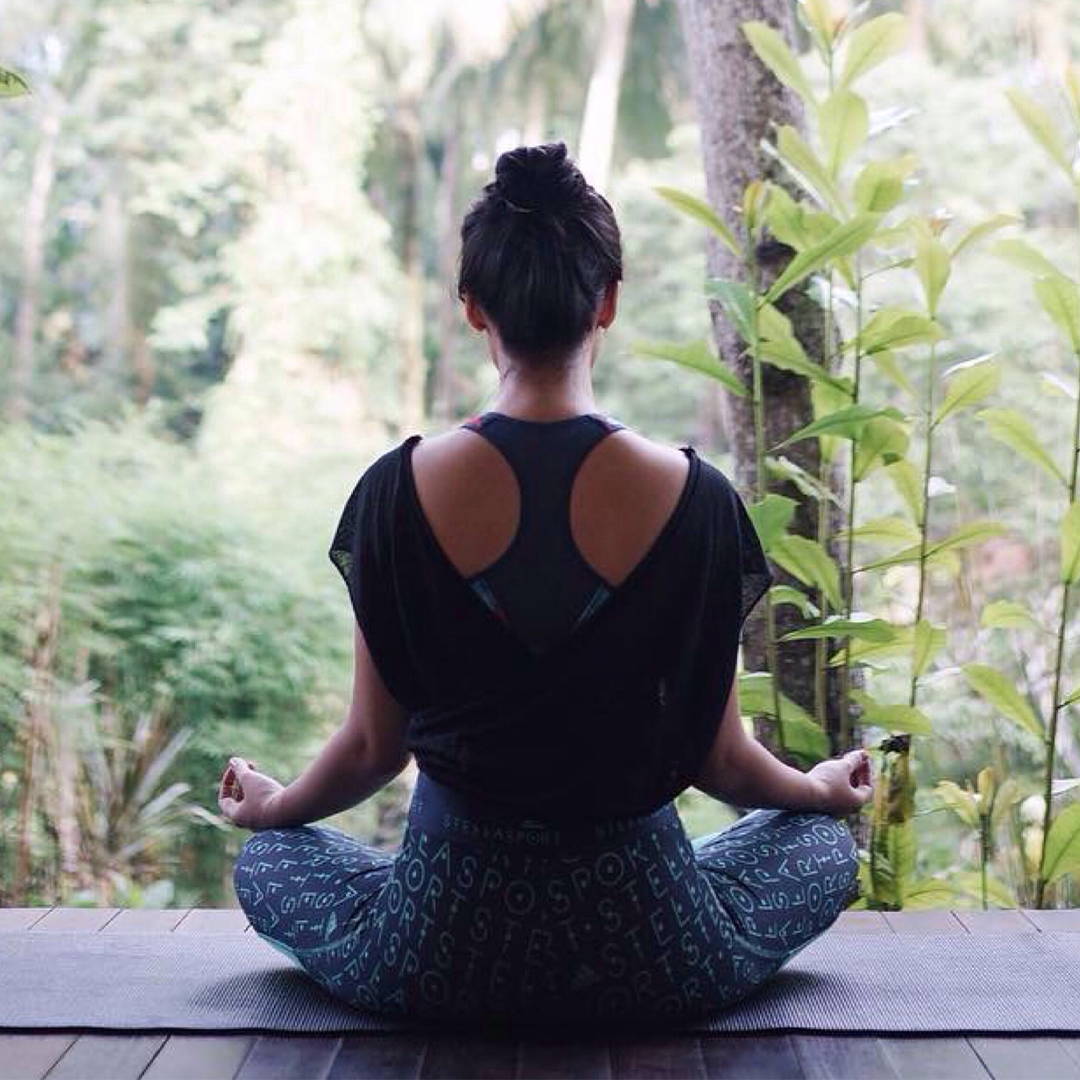 Here are a few tips to help you get started-
Marie Kondo your outlook- focus on what sparks joy within yourself. Take time to nurture and practice your passions.

Get proper sleep- 8+ hours whenever possible.

Meditation & Conscious Breathing - powerful tools to help combat anxiety and lower stress levels.
This combination of efficacious skincare and lifestyle changes can make a world of difference in the appearance of your complexion and breakouts.