Eating For Beauty: Carrot-Beet Hummus
You are what you eat — literally — which is why it is so important to nourish your body with nature's finest ingredients. We are so adamant about sustaining a Vegan, Organic diet because we put as much care into our skincare as we do our nutrition. To get that glow from within, check out this vegan skin-loving Carrot-Beet Hummus Recipe. It's inspired by some of our glowiest products!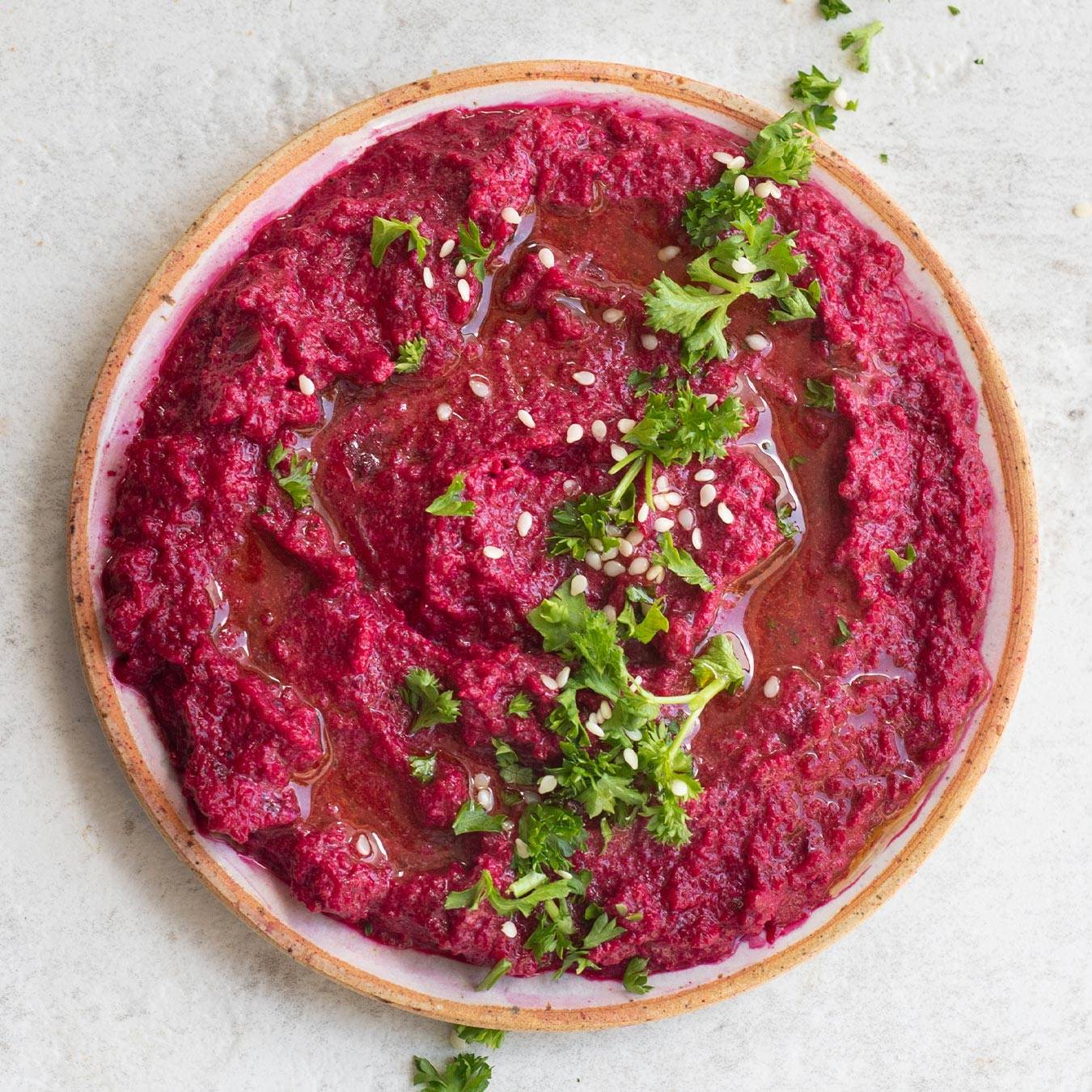 Ingredients:
6 Carrots
4 Beets
Organic California Olive Oil
Pink Himalayan Salt
Cracked Black Pepper
¾ cup Organic Tahini
½ cup Organic Pomegranate Juice
1 Organic Lemon, Squeezed
Toppings:
Organic Pomegranate Seeds
3 Organic Red Peppers
Instructions:
1. Preheat oven to 400 degrees Fahrenheit. In a nontoxic, ceramic baking dish drizzle the chopped carrots and beets with some olive oil, salt and pepper. Bake for about 40 minutes, or until soft.
2. Once the beets and carrots are cooled, blend with all other ingredients. (The consistency should be thick, but spreadable. If not, add more pomegranate juice & olive oil).
3. Top with Organic Pomegranate Seeds & Serve With Organic Red Pepper Slices.