Double Cleansing & All Its Benefits
"Meet Ashley.
Ashley's start in the industry stems from when she was a makeup artist but then blossomed when her passion for all things skin catapulted her into making the switch to the Skincare Industry. Ashley's drive and goals to this day are to connect to each and every client and equip them with the skincare knowledge they need to make informed and confident choices. Ashley has worked globally from Northern to Southern California, to the beauty packed streets of Seoul, South Korea, and all the way to backstage at NYFW."
- Valérie, Odacité Founder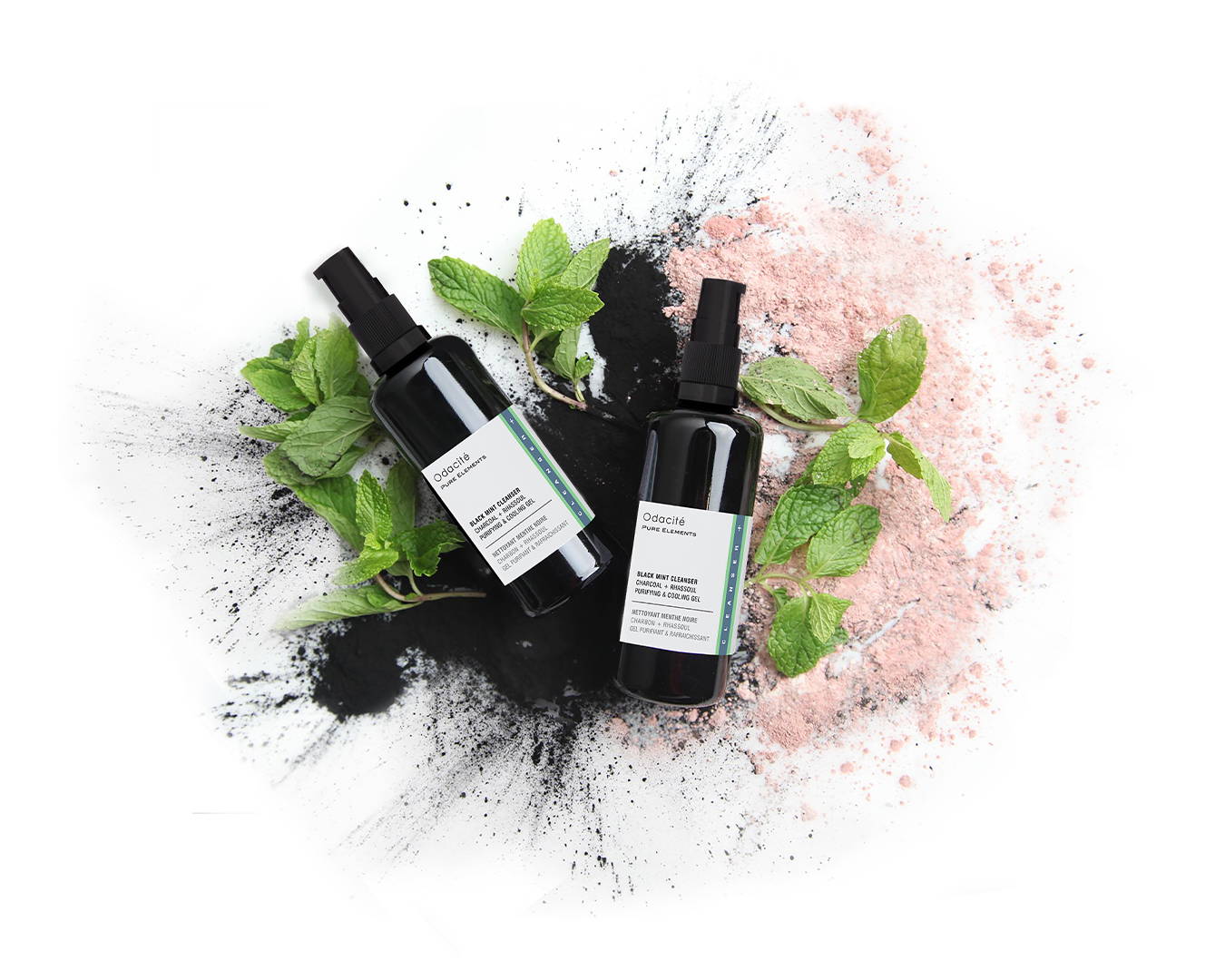 Q: So, what is a "Double Cleanse"?
A: Have you ever washed your face and then followed up with a toner afterward and been mortified to see buildup left on your cotton? What's with that? Believe it or not, this actually is a signifier that you are not properly and effectively cleansing your skin. But when incorporating a Double Cleansing routine this will be a thing of the past.
Originally made popular and brought more mainstream by South Korea, the concept of the Double Cleanse is quite simple-
First, cleanse your skin with an oil-based cleanser to break down impurities such as SPF, Makeup, and Pollutants. This is even more important if you wear waterproof/water resistant cosmetic products. I recommend our Gentle Rejuvenating Cleanser or Blue Aura Cleansing Water for this step.
The second cleanse's (traditionally a water-based cleanser) purpose is to cleanse the actual skin. By removing the first layer of impurities and then properly cleansing the skin, it is easier to remove pore-clogging and blemish-provoking buildup. For this, the Black Mint Cleanser would be an excellent choice.
The result? More thoroughly cleansed and happy skin of course.
Q: Is a Double Cleanse necessary?
A: It really depends. I know, I know! I just built you up on the importance of Double Cleansing only to say...mostly. Let me explain-
In the AM, a Double Cleanse is rarely necessary. Unless you are extremely oily, it isn't necessary to Double Cleanse in the morning as there isn't enough buildup of oils overnight to justify it. Instead, I will use a gentle no-rinse cleanser like our Blue Aura Cleansing Water to refresh and balance my complexion before applying my morning skincare routine.
Now, your PM routine is a whole other conversation. For me, Double Cleansing in the evening is one of my personal skincare "non-negotiables". It is so important to properly cleanse away impurities your skin has built up throughout the day so that your skincare routine can work at its highest potential. As someone who is extremely acne-prone trust me, it makes all the difference in the world.
Q: Alright, so which cleanser is right for me?

A: At Odacité, we have a myriad of cleansers to choose from
01. Gentle Rejuvenating Cleanser (Dry, Mature, and Sensitive Skin Types)
Leaves skin clean and fresh Organic plant extracts, fresh Aloe Vera, cold-pressed oils and floral water make this gentle water-soluble crème cleanser a completely pure, nourishing experience.
02. Blue Aura Cleansing Water (All Skin Types)
Using the power of Micelles –– the cleansing ingredient in French Micellar Water, this cleanser swipes away impurities without drying out the skin. Micelles are tiny balls of cleansing oil that attract dirt and oil, helping to cleanse away impurities without drying out the skin.
03. Black Mint Cleanser (Normal, Combination, Oily Skin Types)
This ultra-fresh minty gel transforms into a purifying foam that delivers an instant deep cleanse, eliminating excess oil, impurities, environmental toxins and makeup.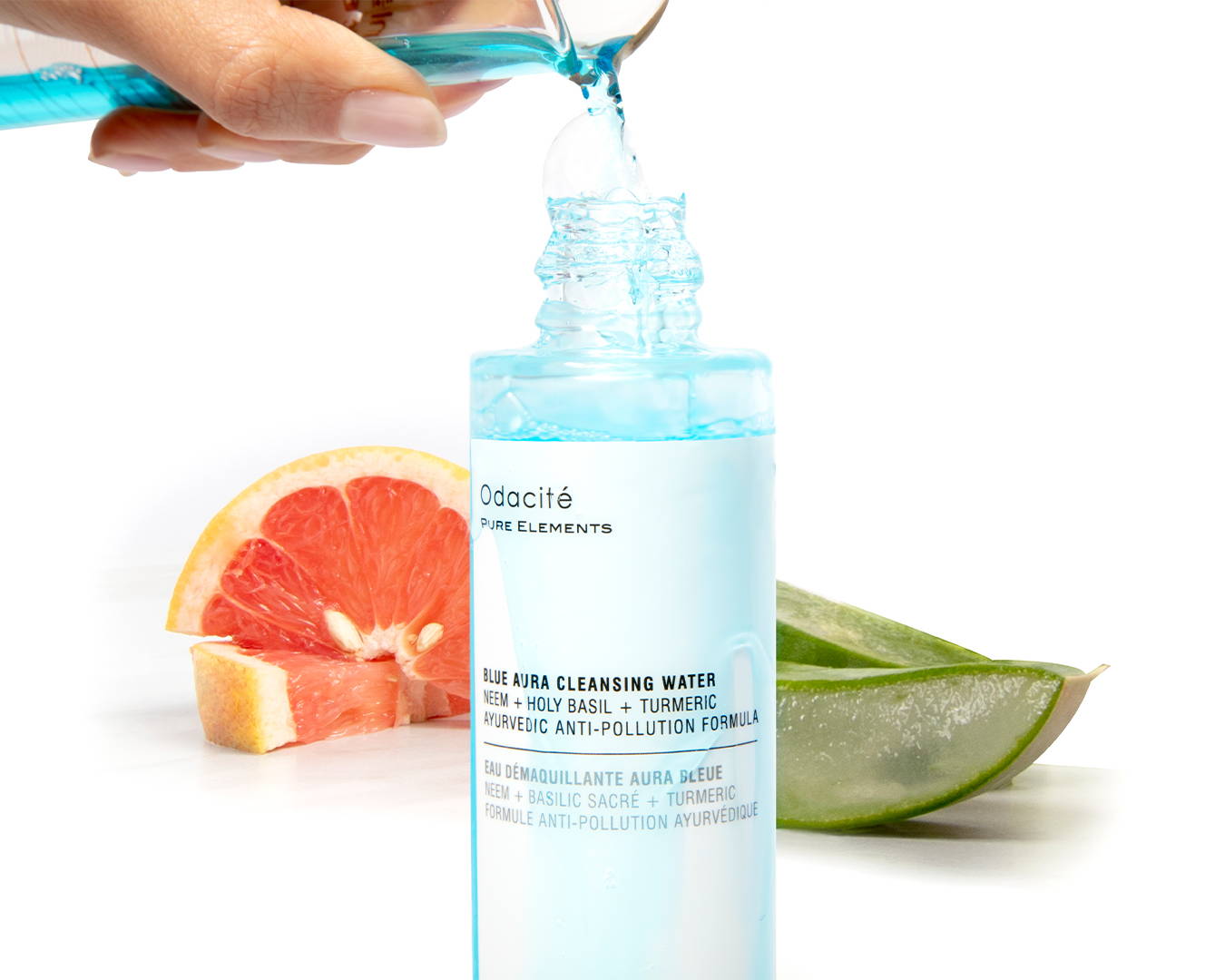 ONE-ON-ONE CONSULTATION WITH ASHLEY

Not sure what your skin needs are right now? Have you been struggling to find the perfect skincare routine for your skin's concerns? Have a complicated skincare routine and need help simplifying it? Schedule a 20-minute video consultation with Ashley or email skinconsultation@odacite.com to chat with her online!