Living Consciously with Jenny Ong
Creative + environmental crusader, clean beauty advocate, and proud mama to cute dogs and chickens, we are so happy to introduce our favorite eco-conscious aficionado & friend, Jenny Ong.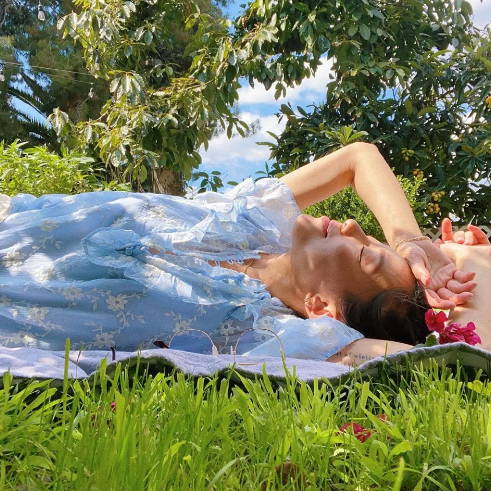 Jenny believes the key to truly living well begins with balance, which means making sure we're aware of the impact we have on the earth. She sees responsible living as a form of self-care. When you take care of the earth you end up taking care of yourself and those around you. There's so much we can do everyday to reduce waste and promote sustainability. From the way we shop to the brands we choose, learning to manage your impact makes you feel like you're part of something much bigger.
SHOP JENNY'S ODACITÉ REGIMEN
*Use code JENNYONG at checkout to save 20% OFF now until 5/23.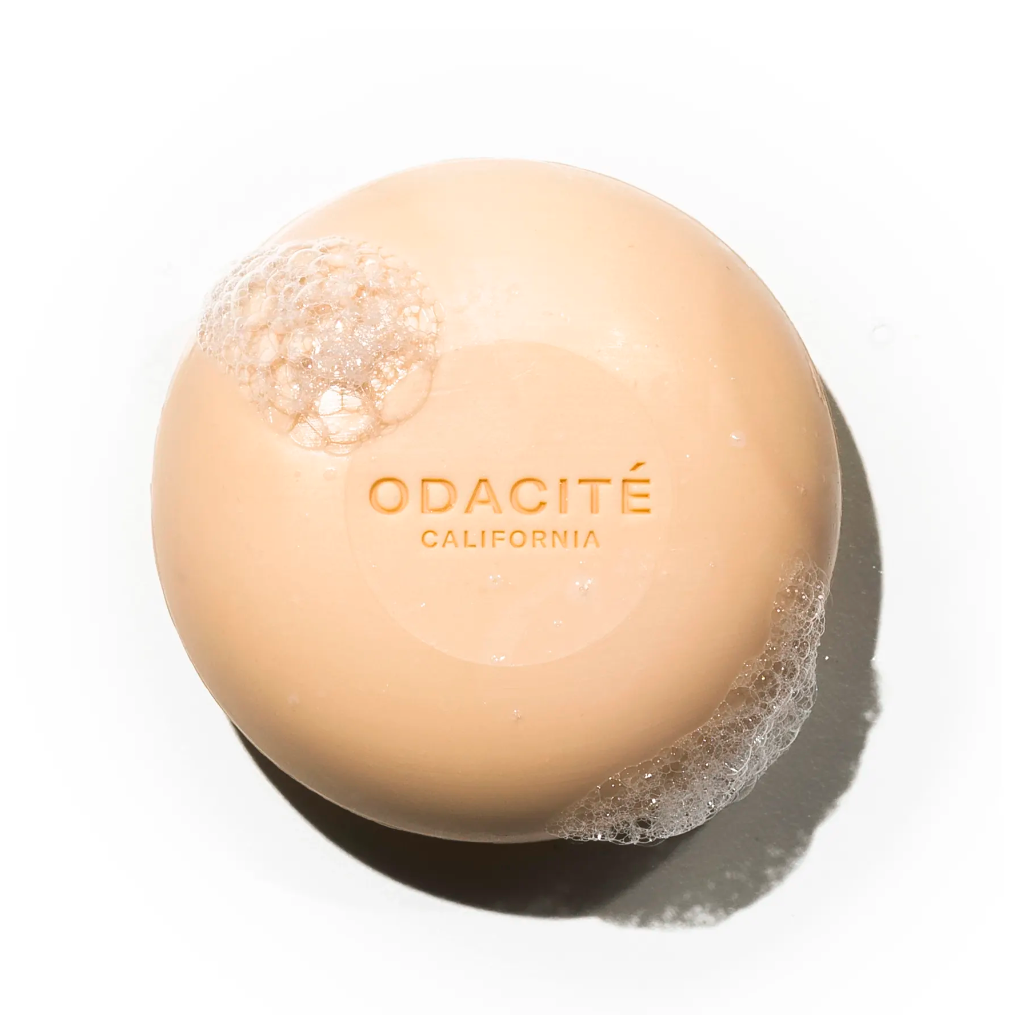 This shampoo bar is my favorite one that I've tried so far - it actually lathers and doesn't strip the moisture from my hair... and I love that it replaces our reliance on plastic shampoo bottles.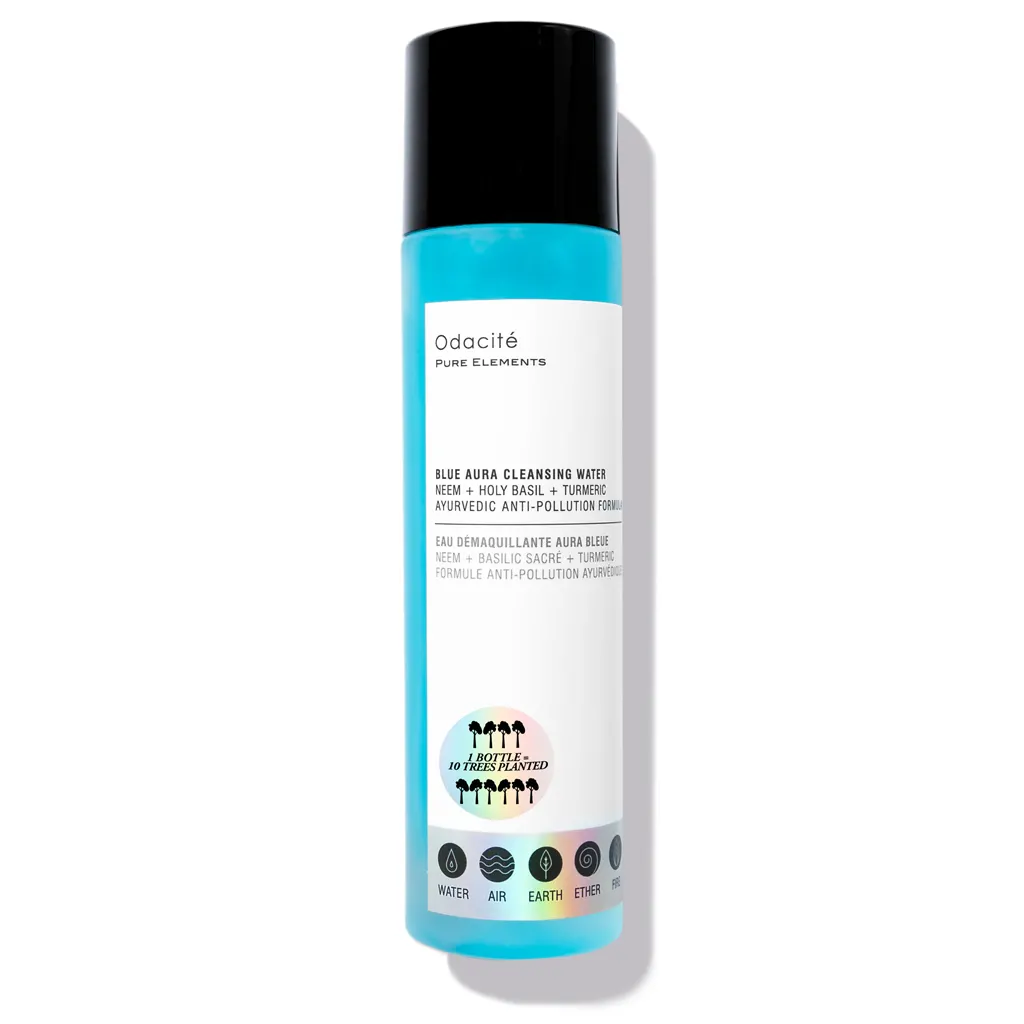 I've been a big fan of Neem Oil for a while (it's such a powerful ingredient) and have always used it to care for my plants, so I was so delighted to see this as an ingredient for the Cleansing Water. Blue Aura is so refreshing and does a great job taking off makeup/residue.
This smells delicious (I almost want to eat it) and really cleanses while keeping my face moisturized. I generally shy away from making paste out of any skincare products, but I was surprised to see how well this held up and how easy it was. The Green Tea is potent and the feeling of cleanliness and the clarity of my skin really back that up.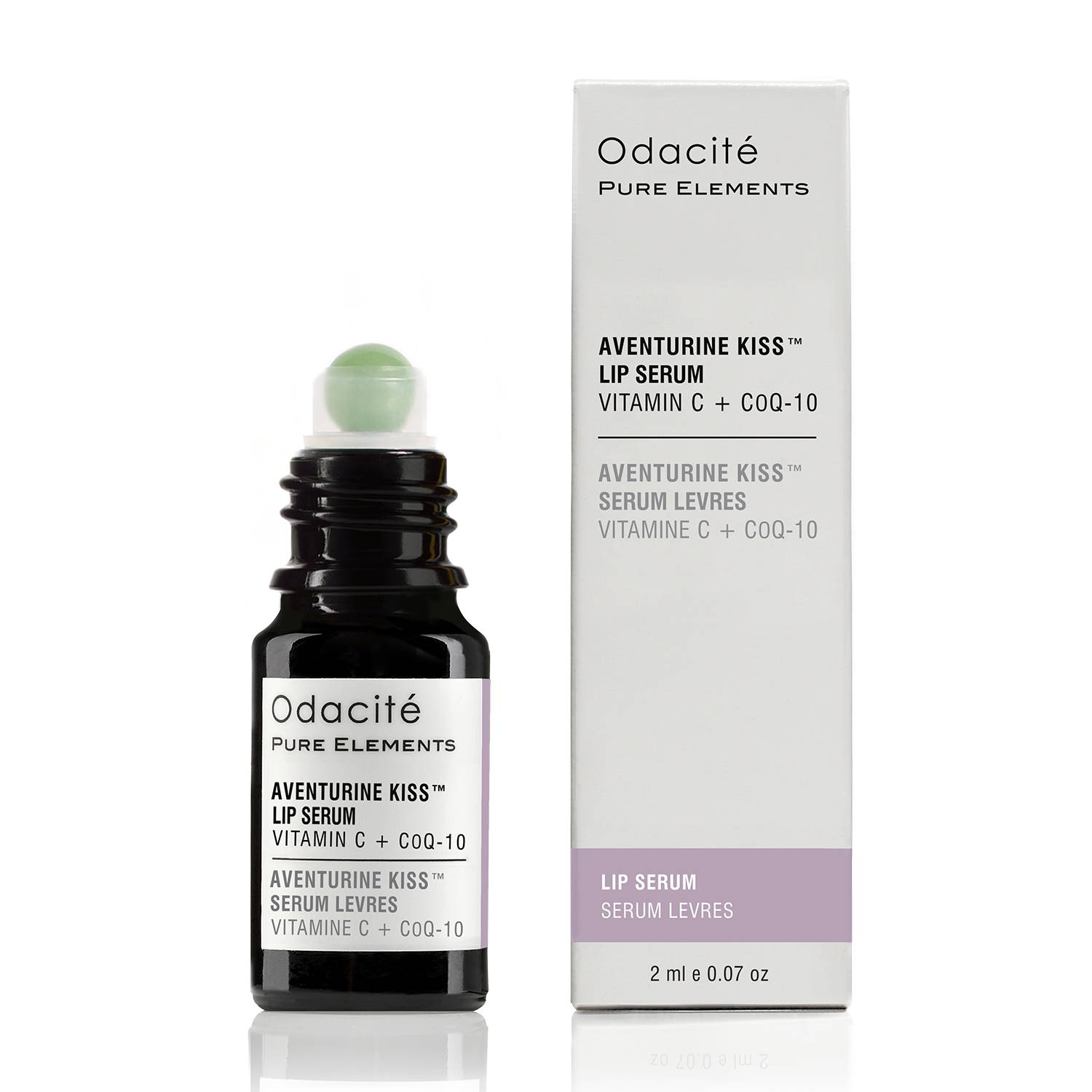 It has the most pleasant fragrance and it is truly the best lip product to exist on this planet / first Odacité product I fell in love with. My lips always feel ultra moisturized the morning after and it's nice knowing a product that I could potentially ingest is all natural (and delicious smelling at that).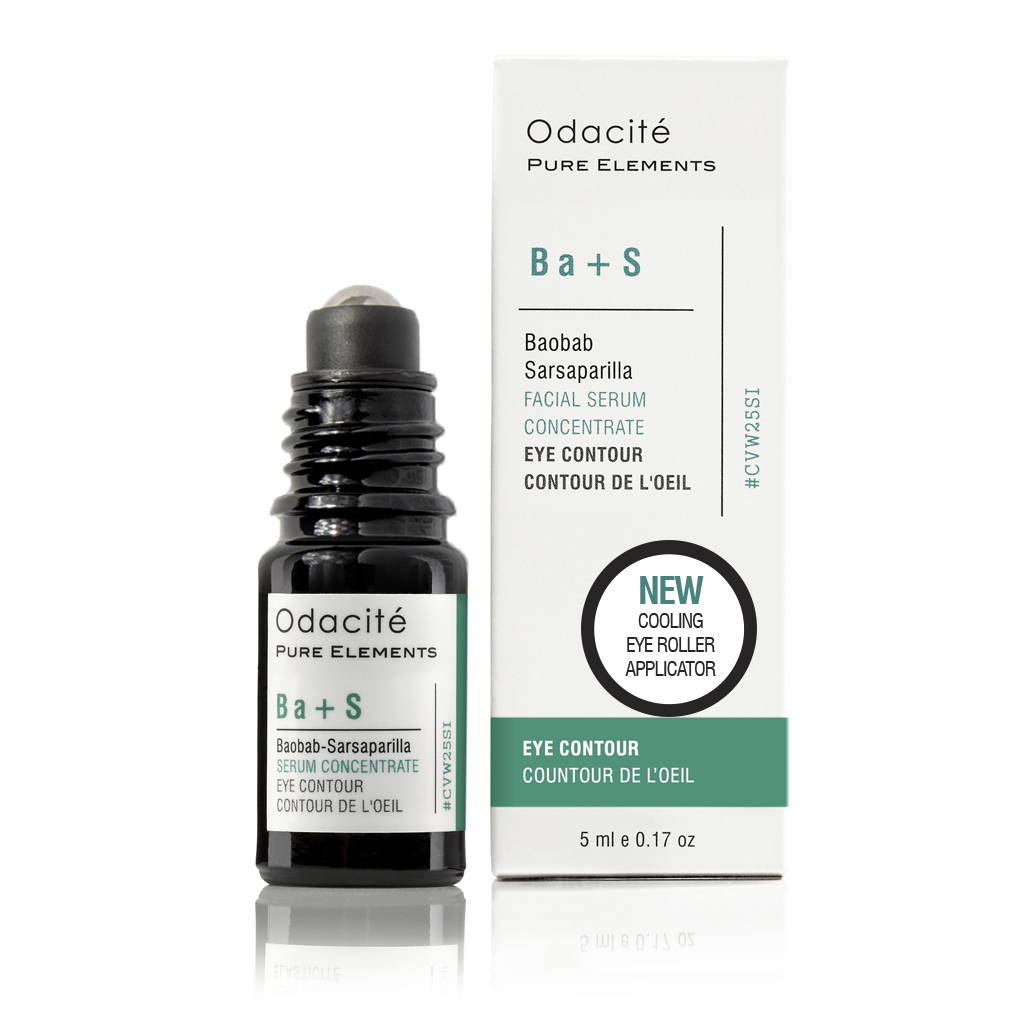 This stuff feels like actual angel tears! It's so soft and perfect for the delicate eye area, which I always try to be really cautious of. I also get into a such a calming mood when I use this.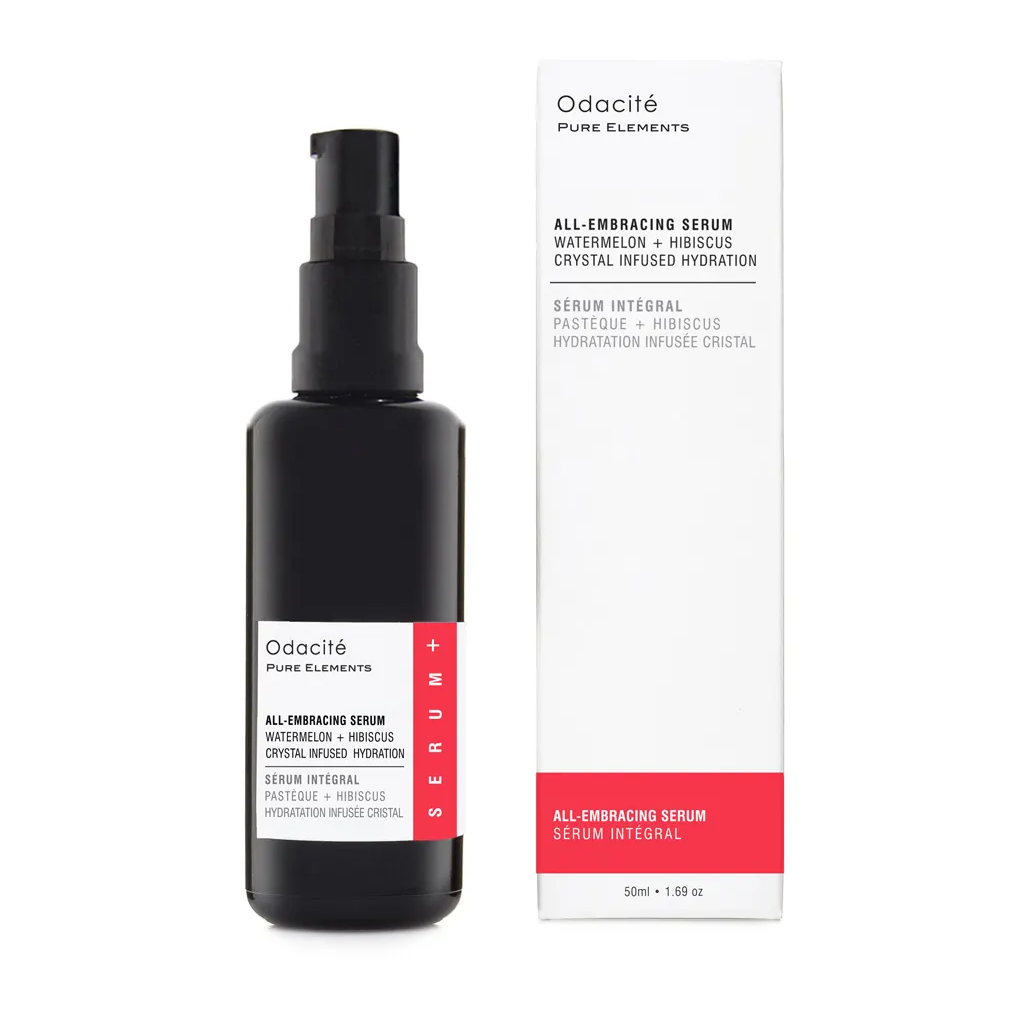 Again, this stuff just sells amazing and is also very calming- I'll put two pumps in my hand, rub my hands to warm the product on and put it on my face, then bring my hands over my eyes and nose to deeply inhale. It's like a quick, mini spa treatment I give myself. I'm also usually so picky about serum texture (it has to feel sort of slick, but not too slick like it's oil, and definitely not too watery) and I think this one fits the bill perfectly.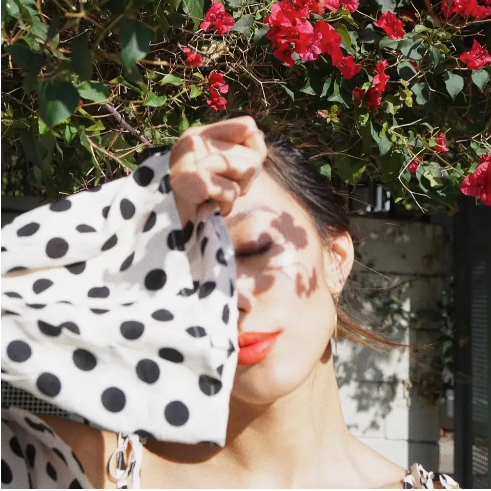 Where are you from and what's your sign?
Hi! I'm born and bred in Los Angeles and I'm an Aquarius :) Should I provide my other signs too? I feel like Aquarians have such a bad rep, ha. I'm also a Cancer rising, and Scorpio moon. While we're here (and since my pseudo science of choice are personality tests), my Myers-Briggs sign is INFJ, and my Enneagram is 4w5.
How have you learned to live slowly and consciously? Where did you begin?
I feel like the inclination towards sustainability has always been ingrained in my upbringing. Since I was a young girl I would watch my mom try to save rainwater by leaving huge buckets outside, plant what she could in our small backyard, save jars for reuse, use up every morsel of whatever ingredient when cooking and composting scraps by tossing them into a corner in the backyard, preserve food by pickling and drying (outside in the sun, over using a dehydrating appliance), never leaving any bit of food we either made or bought go uneaten, and never taking more than what was needed- the list goes on. I think observing my mom doing all those things really shaped my mentality about minimizing waste, saving money, and being conscientious early on. During highschool and throughout college/early adulthood I think the extent of my sustainability efforts went to buying tote bags instead of using plastic ones at the grocery store, getting a Brita filter and reusable canteens instead of buying plastic water bottles, always preparing my own lunches with my own tupperware and utensils for work. It wasn't until early 2016 that I started getting a little more "serious" and expanded to bringing my own canvas bags to buy produce at markets, composting, making my own coffee/beverages and dairy-free milk at home, buying in bulk, switching from disposable items (eg cotton rounds, tampons, razors, paper towels, ziploc bags, etc) to their reusable counterparts, bringing my own utensils and tupperware for leftovers whenever I dined out, and then in 2019 to setting up rain barrels around my house, raising free-ranging chickens to produce fresh eggs and cut down on food waste, starting another method of composting with worms, planting fruits and veggies to cut down on food miles, line/air drying clothing, etc.
If I had to pinpoint a specific time where I think it finally "clicked", I'd have to say it was when I sat in my apartment in 2015, feeling really overwhelmed with the amount of stuff I'd gotten from influencer gifting, and the gross feeling I had when I felt like I'd become a vessel to pump out content just for the sake of selling XYZ -- coupled with increasingly distressing articles about sea animals dying from excess waste, I started to feel so sorry and guilty. Don't get me wrong, I recognize that I have been really fortunate to receive great products from brands and I don't want to shame anyone for living certain lifestyles, but I think it dawned on me that we've trailed way too far from a "normal", healthily-paced lifestyle, that I only wanted to work with brands that I felt were absolutely necessary and/or doing some good. In short, I wanted to use my influence for good. So I tried turning my guilt into something productive and started googling ways to live more sustainably, and went from there.
What advice do you have for anyone wanting to live a more conscious lifestyle?
Go easy on yourself! I remember at first I would feel extremely guilty if a waiter handed me a plastic cup, or a plastic utensil when I didn't ask for it, but those things happen and will continue to happen until sweeping legislation happens and until we all communicate on the same page. I think it's easy to feel let down and discouraged on "doing it all" because it obviously stems from our well intentioned passion to do better, but when it discourages all too often, it's easy to give up. Ease into it and start changing up one thing at a time, ie. maybe swap out paper towels with reusable towels one week, then try incorporating bulk shopping and bringing your own reusable produce bags the next, etc.
What's your morning rituals, before skincare?
I make myself a cup of coffee while I pursue TikTok (I gave in and got hooked fairly quickly), I go outside to let my chickens out of their coop and sit under a citrus tree to drink my coffee and calibrate to the sound of morning birds chirping.
What is your Odacité skincare regimen?
At night, I cleanse my face with the Blue Aura Cleansing Water. Then I wash my face again with Green Ceremony Cleanser, and after patting dry I will put my favorite All-Embracing Serum (smells SO good) before putting on the Ba+S Eye Contour and Aventurine Kiss Lip Serum.
A NOTE FROM ODACITÉ FOUNDER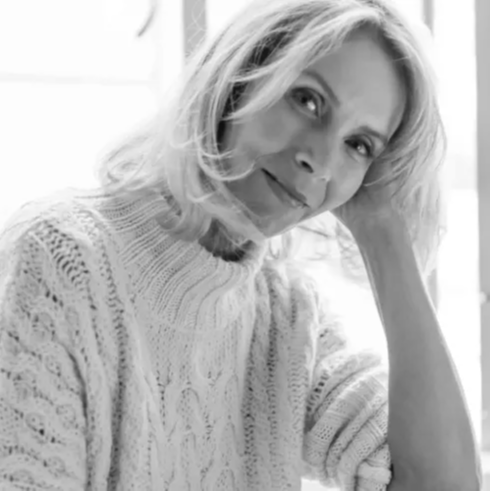 Odacité was born after I had breast cancer, and I promised myself to never again expose my body to toxic ingredients, starting with the products I was applying on my skin.
Born & raised in Paris, living in Los Angeles I wanted to marry the best of two worlds - the research and expertise of French skincare mixed with the green California lifestyle.
And so was born Odacité so that each formula can be as pure as it is effective, as natural as it is powerful. I hope you will love it.
Xoxo,
Valérie Grandury,
Curious To Try More Odacité?
Talk to one of our skincare experts to get a one on one personalized consultation that is tailored to fit you and your unique skin's needs.

Call Us 310-857-6201
Email Us skincoach@odacite.com
Chat Us in the right hand corner of this page