Your skin loves Vitamin C! Vitamin C helps brighten skin, improve the appearance of wrinkles, and reduce the appearance of dark spots, helping you achieve your most vibrant skin.
While most effective when absorbed through the skin, you can get the benefits of Vitamin C from the food you eat! Follow this recipe for a refreshing and vibrant Citrus & Avocado Salad for an exciting way to take in Vitamin C.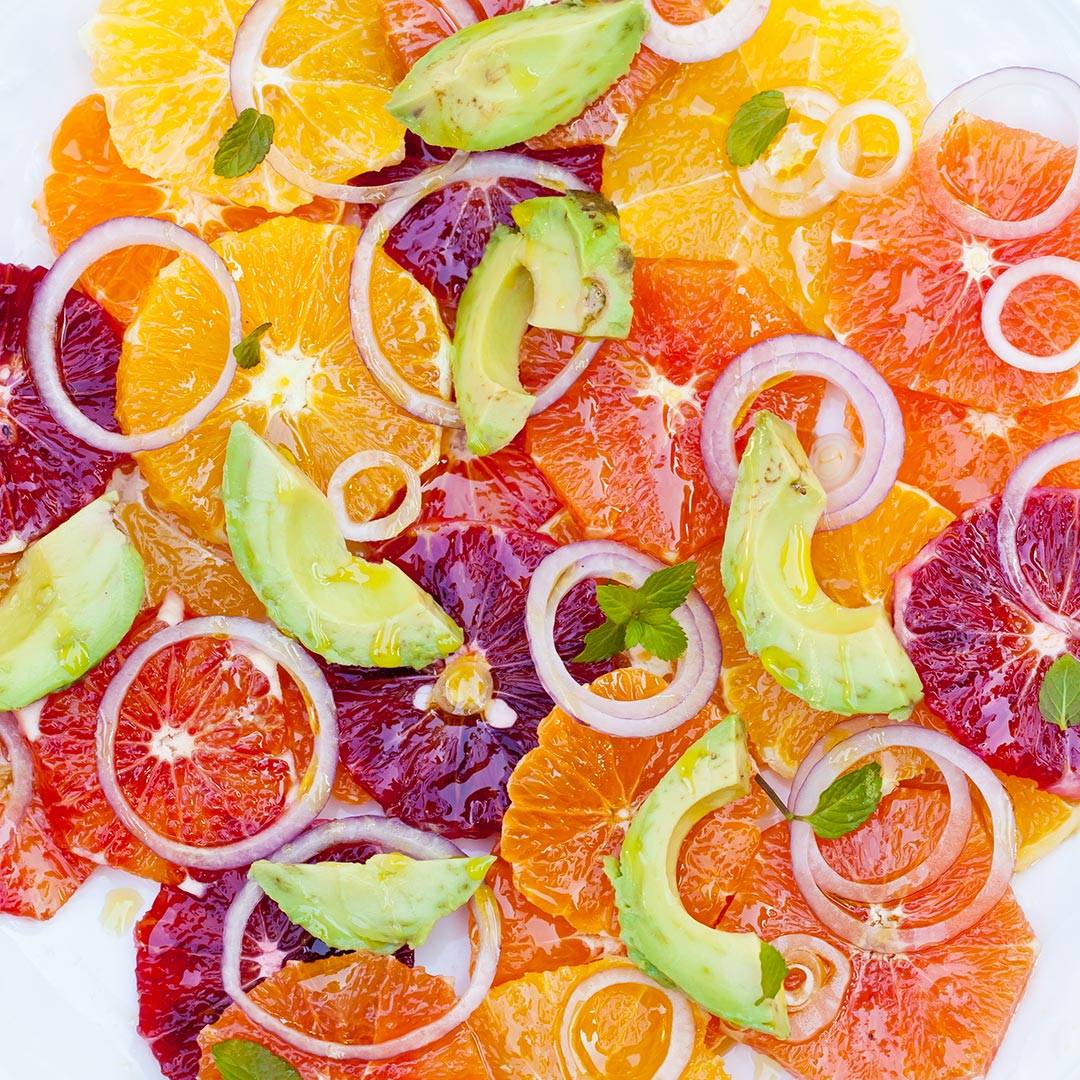 Ingredients:
1 Grapefruit
2 Oranges
2 Avocados
½ Jalapeno
¼ cup Lime juice
½ cup Cilantro
Instructions:
Peel Grapefruit and Oranges. Cut into wedges.

Chop Avocados.

Combine and toss all ingredients and serve!