Ask Our Skin Expert: How To Fix Stress Fatigued Skin
"Meet Jasmine, our UK-based Esthetician and Retail Manager. She has worked professionally in the skincare industry for over 13 years, and through her work, you can see (and feel) how incredibly passionate she is about helping clients achieve their best skin. Her approach to skincare is like magic. Jasmine takes a holistic approach with clients and their lifestyles to bring together an enjoyable and realistic skin routine. After just one session with her, you will not only walk away with all the steps for a revitalizing glow, but her energy and warmth adds another million gold stars."
- Valerie, Odacite Founder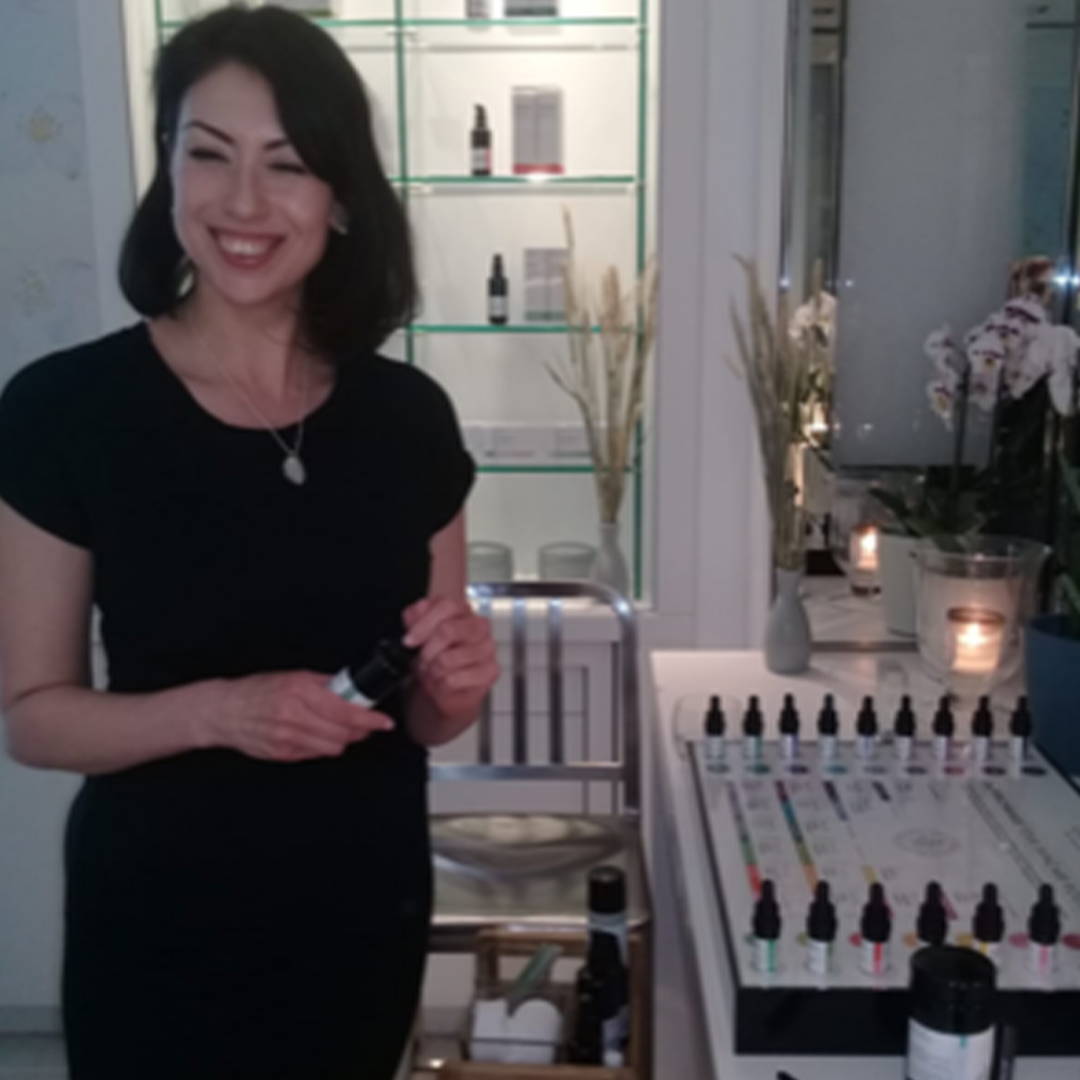 Q: How does stress affect my skin, and how do I address it with skincare?
Jasmine: Like with most things, kindness comes first. Stress causes inflammation and therefore, unhappy skin. You are more likely to get flare-ups, whether that's breakouts, sensitivity, dryness, or enhanced aging. Try to be consistent with giving your skin some attention morning and evening. Good cleansing can do wonders to rebalance, such as our Black Mint Cleanser AM and Rejuvenating Cleanser PM. Natural oils that suit your skin concerns can help restore and nourish skin back to a more harmonious state. Select one or mix a few of our Serum Concentrates to target your specific skin goals.
We are lucky at Odacite that we don't use any harsh ingredients, so our whole range is respecting and enhancing your skin's natural processes. My skin has never been calmer than these last few years, where I have given my skin more love through clean products as well as spending some time massaging it. Facial massage helps increase product penetration for better results, and encourage more blood flow, which gives natural radiance as well as helping to expel toxins. It's also a great way to connect with yourself and spend a few minutes kneading away tension and relaxing.
Q: How does stress affect my skin, and how do I address it with skincare?
Jasmine: A good and consistent routine helps to minimize outbreaks, even during challenging times, and at the heart of a good routine is thorough and gentle cleansing. I usually recommend a double cleanse in the evening, one for your makeup and the second for your actual skin.
A quick cleanse in the AM will suffice to get rid of any sweat, sebum, and toxins that have been expelled by your skin overnight, such as our Blue Aura Cleansing Water.
Bl+C Pimples Serum Concentrate is excellent for applying after, as it's fantastic at keeping the bacteria that causes breakouts at bay. It's a lifesaver for someone like me who is naturally quite breakout prone.
Customers sometimes query how an oil can be good for spots, but it's one of the best things to balance the skin so it doesn't overproduce oil and won't strip the skin.
I love Oleosomes Time Release Delivery Creme for daily use as it's matte and non-greasy, providing an excellent base for makeup but still drip-feeding your skin with water-based hydration.
For breakout-prone skin, I recommend not using heavy night cream at night because that can allow for a breeding ground for bacteria. Instead in the PM, I like to mix Jo+L Clogged Pores Serum Concentrate in with Nighttime Antioxidants Repair Serum from our Fresh Collection. This cocktail has a lightweight texture that is going to hydrate and restore without clogging pores actively.
I love Mint + Green Tea Hydra-Purifying Treatment Mist too, as it's soothing for any pimple redness thanks to the Aloe Vera and Willow Bark - which has Salicylic, one of the best hero ingredients for helping keep pores clear.
One last thing that will help is a weekly clay mask, as this will suck up all the excess dirt and oil, leaving a matte healthy glow. Synergie[4] Immediate Skin Perfecting Beauty Masque is my masque of choice because additional to Clay, it has Probiotics to feed your skin with good bacteria for optimum skin function as well as Papaya Enzymes and Vitamin C to help brighten and fade any spot scarring. A top tip is to add a couple of drops of Apple Cider Vinegar when mixing the mask to enhance the actives and give even more clarity to the skin.
Q: What are your other tips/quick fixes for skin stressors/aggressors?
Jasmine:
ONE-ON-ONE CONSULTATION WITH JASMINE

Not sure what your skin needs are right now? Have you been struggling to find the perfect skincare routine for your skin's concerns? Have a complicated skincare routine and need help simplifying it? Schedule a 20-minute video consultation with Jasmine or email skinconsultation@odacite.com to chat with her online!