Odacité Kind of Girl: Serena Poon, CEO & Founder of Spoon Events
I met Serena at an LA event and immediately felt like she was my soul sister. A genuine advocate for a healthy lifestyle, Serena swims in a world of celebrities who trust her as their wellness chef. You'd think her A-list clientele would make Serena completely unapproachable, but that was completely not the case! With her authentic passion for helping others become a more vibrant version of themselves, she creates emotional and physical healing wherever she goes.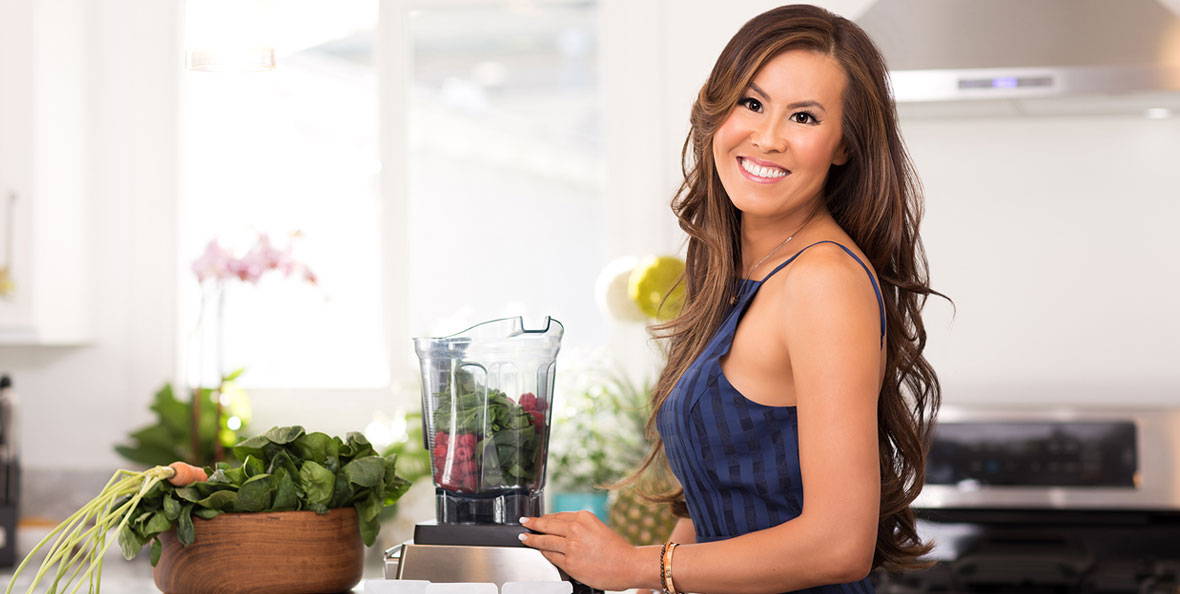 I hope you enjoy getting to know this beautiful soul, what she can't start her day without and which Odacité products she swears by....
---
| | |
| --- | --- |
| If I had to describe myself in 3 words… | Compassionate, Kind, Healing |
| My alarm is set for… | 6am |
| I cannot start my day without… | Spending a few minutes journaling, as it is meditative for me, thanking my angels and my guides for protection and guidance, and going through my gratitude list |
| My fridge is always stocked with... | my Luminous Elixir juice, Kombucha and fresh guacamole or hummus. |
| My favorite workout is… | Pilates. Currently, I am obsessed with Erika Bloom Pilates. Her method is magic. |
| My latest wellness obsession is… | Crystal healing. I've been obsessed with crystals for a while now, but incorporating it into my reiki practice and everyday rituals is just a part of my lifestyle now. |
| The last book I read was… | H&DF Magazine podcast. I was interviewed by the founder, Matt Gottesman and loved listening to all the other inspiring stories from thoughtful creators and entrepreneurs. |
| My favorite way to relax is… | Taking a salt bath with my blend of himalayan, epsom and dead sea salt, essential oils and herbs. Candles all around. |
| To get my creative juices flowing I... | I ground myself and meditate for a few minutes, cleanse my space with my Aura Energy Cleanser, make myself my favorite matcha latte (if I'm home) and let it flow. |
| My definition of beauty is… | Living confidently in the light of your authentic self |
| The Odacité product I swear by… | The  CaR Vital Glow Wild Carrot Serum Concentrate. It's an essential part of my skincare ritual. I love how it gives me this dewy, refreshed glow. |
| My current mantra… | Honor your authentic voice and embrace your intuitive truth. I am so happy and grateful that I lead with my heart and I gain with ease. |