ODACITÉ KIND OF GIRL: DR. TIFFANY LESTER,
INTERNAL MEDICINE PHYSICIAN
We are so excited to introduce this month's Odacité Kind of Girl,  Dr. Tiffany Lester. She is a Medical Director at Parsley Health, San Francisco with specialized training in functional medicine, acupuncture, and nutrition. You also might recognize her as a contributor for leading wellness publications including MindBodyGreen, Thoughtfully Magazine and The Huffington Post.
Dr. Tiffany Lester believes that we all have the ability to take charge of our health. She is passionate about healing chronic disease through whole foods and teaching people how simple, small shifts can have an enormous impact on their fatigue, stress, and pain levels.
Her mantra: "98% healthy. 2% cupcakes. Life is too short to never have cupcakes!"... we wanted to know more :-)

Here is what Dr. Tiffany Lester has to say about why she became a doctor, what changes she hopes to see in the healthcare industry, and what her philosophy is when it comes to skincare.
Q: Why did you become a doctor?
I initially became interested in medicine when my mother got sick when I was a teenager. Over time it has evolved into using my natural interest in science and nutrition to help others live their healthiest life.
Q: Where would you like to see changes in our current healthcare system?
I would love to see more focus on prevention and chronic disease. This is the bread and butter of work at Parsley Health. Although the price point is accessible for many, not everyone can afford to pay for our approach to health in addition to their monthly insurance plan. Changing the trajectory of poor health in our country is going to require that we focus less on procedures and medications and more on getting to the root cause of disease.
Q: What are three steps you can take to start taking care of your health?
1. Move every single day. 2. Eat food that your grandmother would recognize. 3. Be still and breathe.
Q: What is your skincare philosophy?
Consistency is key. There are so many options for clean beauty now it can be tempting to try all of them! I try to stick to just a few companies whose philosophy I believe in and what works for my skin. By keeping my routine simple and just doing it morning and night is key to keeping that glow. It's also important to remember that healthy skin is ultimately from the inside out and no one product will save you from an unhealthy lifestyle.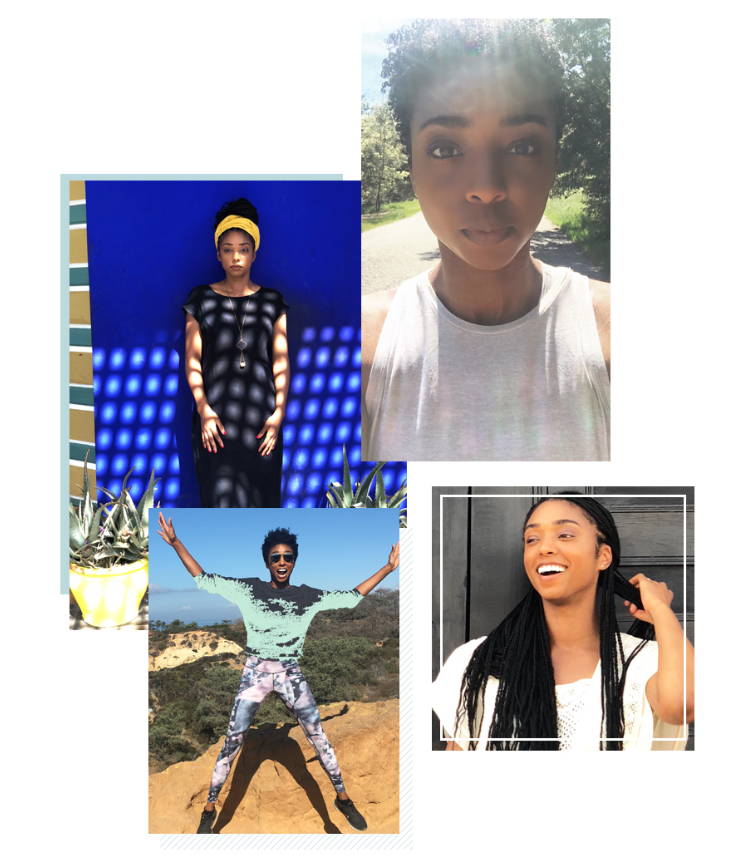 ---
If I had to describe myself in 3 words…
Curious, authentic, always ready to giggle
Depends on the day. I normally wake up naturally around 6 am. I do set my alarm as a back-up just in case I fall back asleep! As a morning person though this rarely happens as it almost impossible for me to sleep in.
I cannot start my day without…
Checking my emails to make sure there were no patient emergencies overnight. Not ideal but otherwise I tend to worry about what is waiting for me at the office!
My fridge is always stocked with…
Freshly ground flax seed, kimchi, sparkling mineral water, chocolate, limes, and my jade facial roller.
On my idea of a perfect day
Filled with laughter, excellent healthy food, and cuddles.
A long sunrise hike along the coast in Northern California.
My latest wellness obsession is…
All things CBD. From skincare to topicals to edibles. I'm curious on the short and long-term health benefits for inflammation, insomnia, and anxiety for both myself and my patients at Parsley Health.
The last book I read (or podcast I listened to) was…
I'm a huge fan of podcasts! Lately I've been bingeing on Self Service with Jerico Mandybur and Black Girl in Om.
Books are also bae since I was a little girl. The latest book I read was How To Change Your Mind by Michael Pollan.
My favorite way to relax is…
To take a magnesium salt bath spiked with lemongrass essential oil and coconut milk powder for silky smooth skin. I like to soak for 20 minutes while meditating and is one of the most effective ways for me to wind down after a long day.
To get my creative juices flowing I…
Put on my favorite playlist and dance it out. Hard.
My definition of beauty is…
What lies beyond a new dress or bright lipstick. It's a magnetism that comes from within.
The Odacité product I swear by…
---