THE AFRICAN SECRET TO BEAUTIFUL SKIN MARULA OIL
The Marula Tree is a lush, expansive tree native to the Southern and Western regions of Africa that bears round yellow fruits during the winter and spring months. The white flesh of the fruit is known to contain high levels of Vitamin C - 8 times that of an orange! Talk about potent.
Our Marula Oil is sourced from Namibia, supporting the economic growth of the local communities in which women harvest and press the oil. The kernel of each fruit is cold-pressed, creating pure, virgin oil full of beneficial properties. Its concentration of omega-9 and 6 fatty acids moisturizes and nourishes, allowing the skin to reconstitute its hydrolipidic barrier and preserving it from future dehydration caused by external aggressors (cold, pollution, hard water, sun).
Rich in vitamins C and E as well as numerous antioxidants, Marula Oil is renowned for its exceptional age-defying properties, helping to maintain the youthful look of your skin.
While Marula Oil is effective in soothing severely dry and flaky skin conditions, its remarkable absorbency makes it perfectly suited for all skin types (dry, sensitive, mature, oily) as it will not clog pores.
Marula Oil is basically a magic trick for your skin!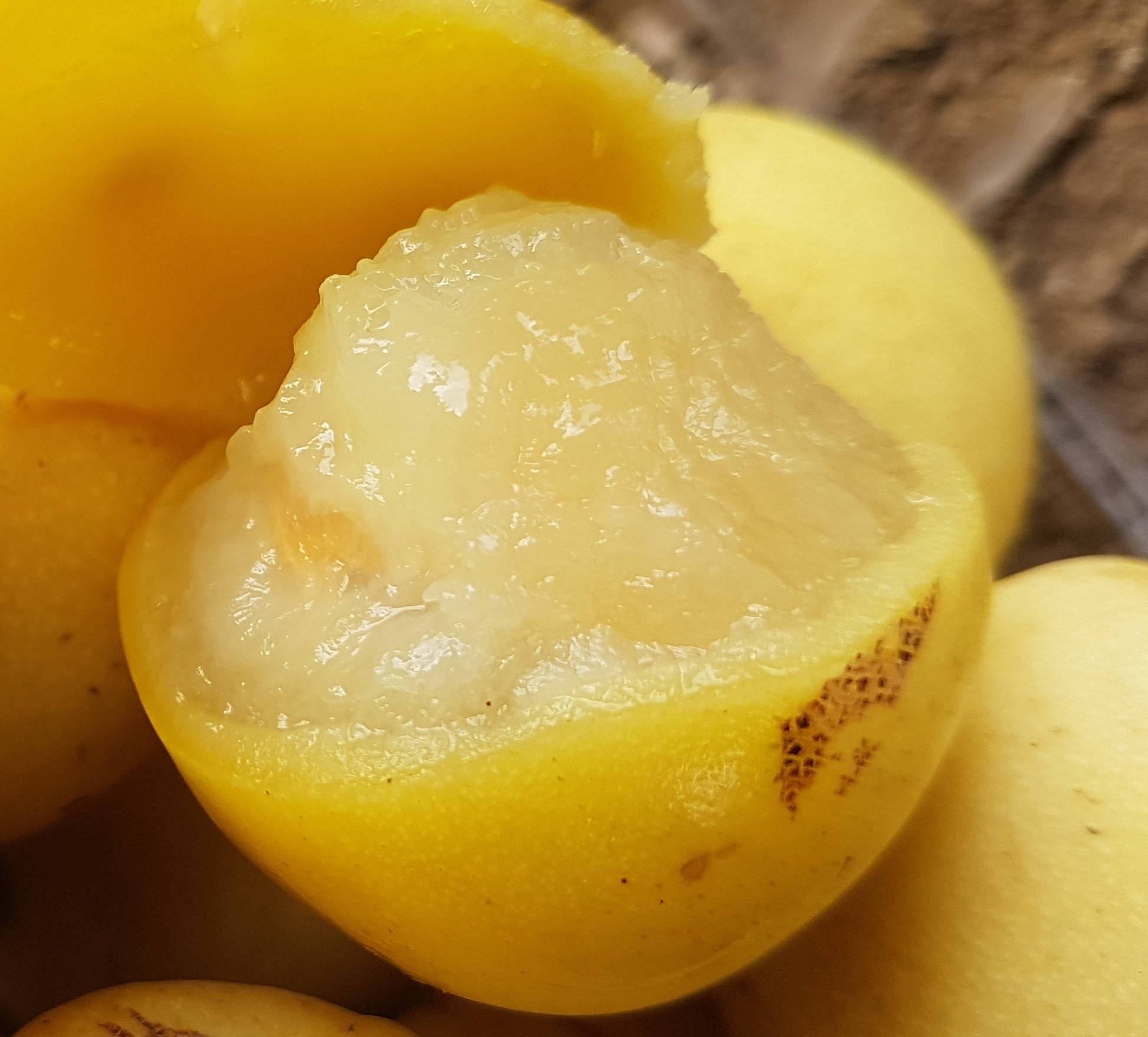 KEY BENEFITS OF MARULA OIL
Rich in Vitamin C

Highly moisturizing

Absorbs quickly

Contains a wide variety of antioxidants including Vitamins C & E,

Catechins (similar to those found in Green Tea),

Flavanols (also found in Cocoa)

Subtle nutty aroma
Discover virgin Marula Oil in our products: