How to Use Your Cryo-Tech Facial Tool
If you've ever had an injury, chances are you've probably been instructed to ice the area. This effective healing method is called cold therapy — AKA Cryotherapy. Applying cold to the skin reduces inflammation and swelling, contours the face, calms acne redness, tightens pores, and reduces puffiness or eye bags.
As seen in the press, face icing is the sworn beauty secret of Bella Hadid, Kate Moss, Jennifer Aniston and even Marilyn Monroe to achieve rejuvenated skin.
While facial icing delivers exceptional skin benefits, dipping your face in a bowl of ice can be messy and leave skin dry or rough over time. Meanwhile, your go-to cold tools require hours in the freezer and become warm too quickly while in use.
Enter: Cryo-Tech Facial Tool – no freezer, no mess, no fuss. All you need is a glass of ice water & 10 seconds.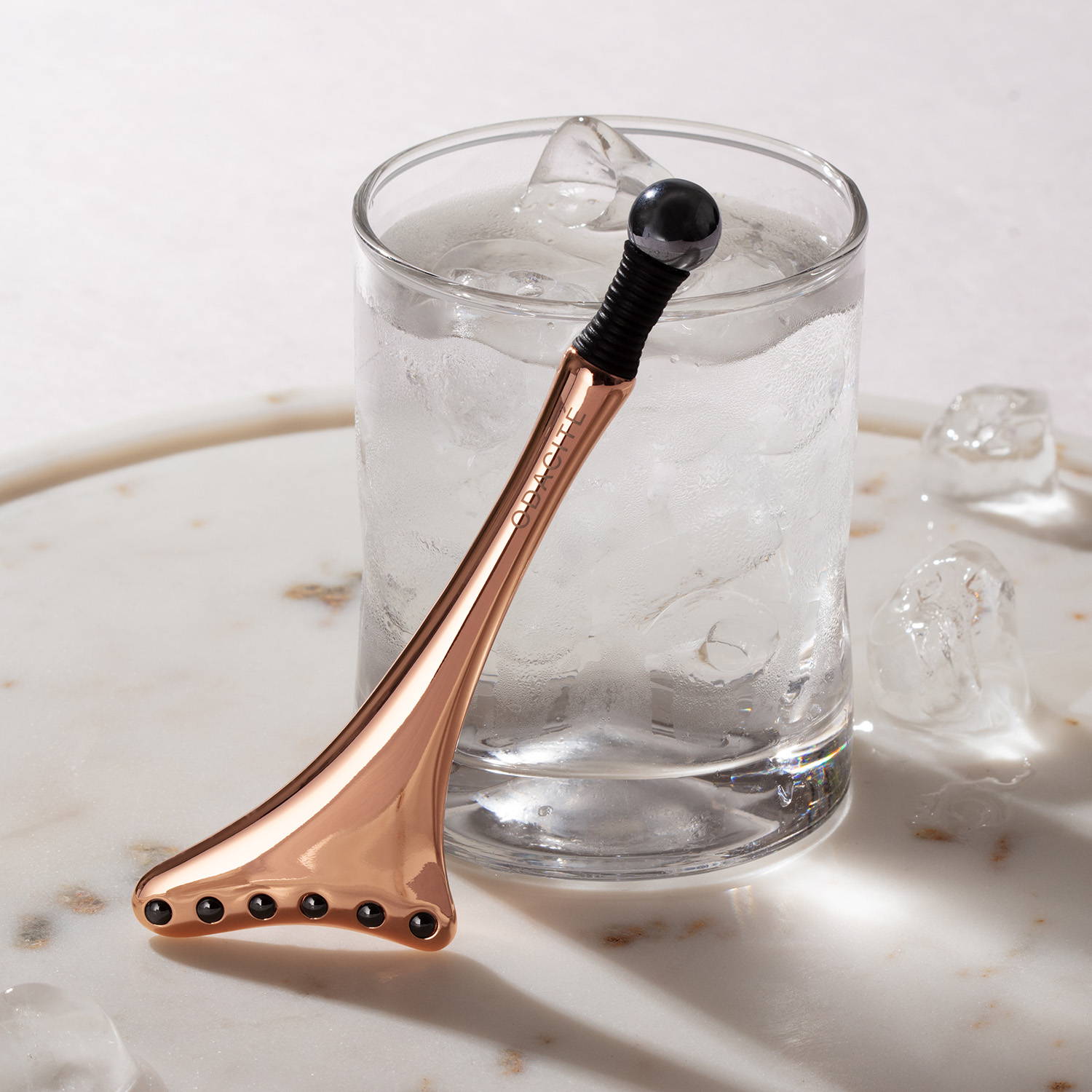 POWERED BY TERAHERTZ FOR INSTANT CRYOTHERAPY
Created by Japanese scientists, Terahertz is a crystal with the unique ability to instantly conduct & maintain cold temperatures, becoming instantly ice cold in seconds. Simply dip in a glass of iced water for 10 seconds et voilà….
√ Refreshed Glow
√ Defined & Depuffed Features
√ Sculpted & Lifted Facial Contour
√ Tighter-Looking Pores
√ Clearer-Looking Complexion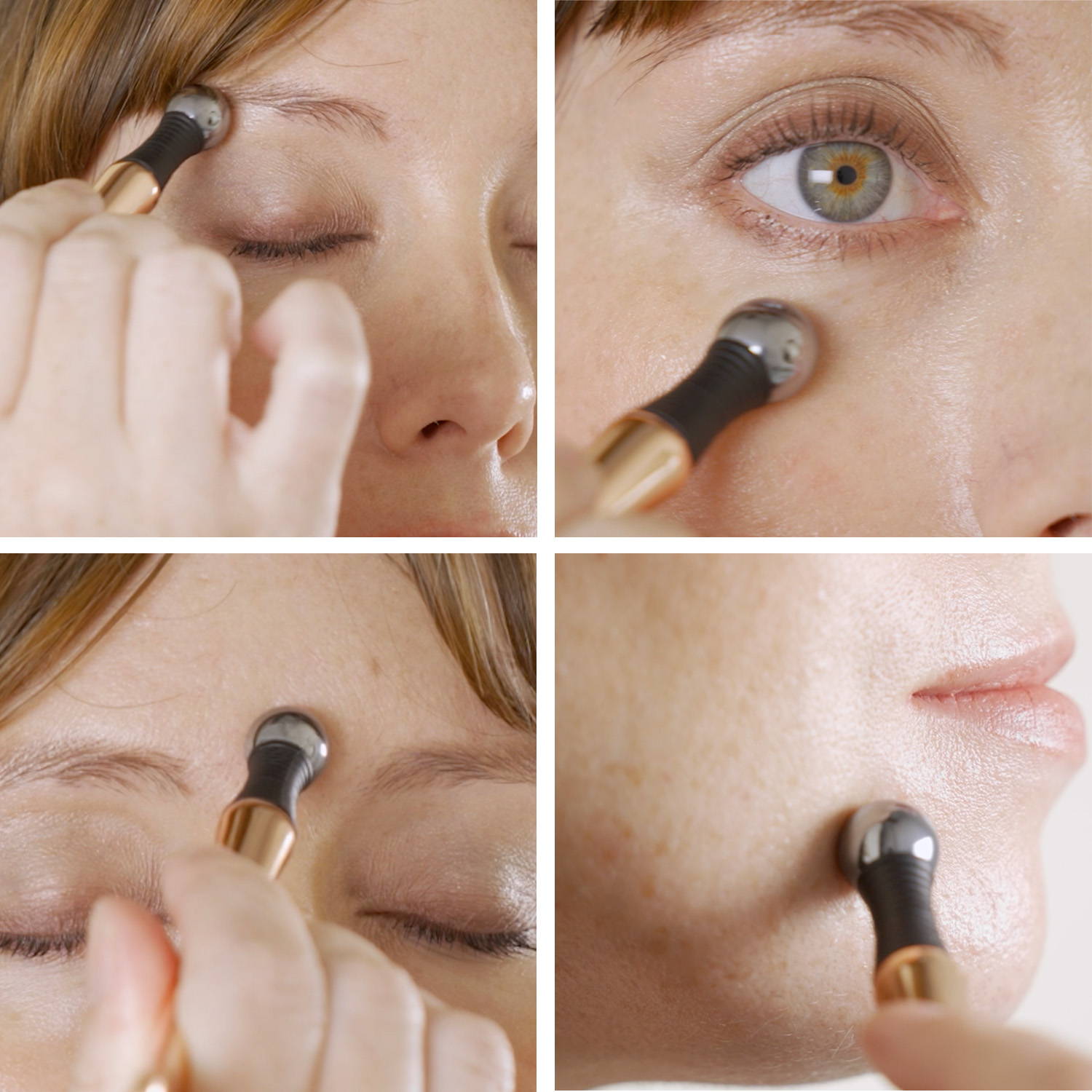 HOW TO USE: BEAD SIDE
Apply cold to your blemishes, massage the eye contour, or stimulate the beauty points of the face using traditional Acupressure technique to:
✓ Depuff Eye Contour
✓ Visibly Reduce Dark Circles
✓ Relieve Facial Tension & Fatigue
✓ Calm Inflammation & Redness From Pimples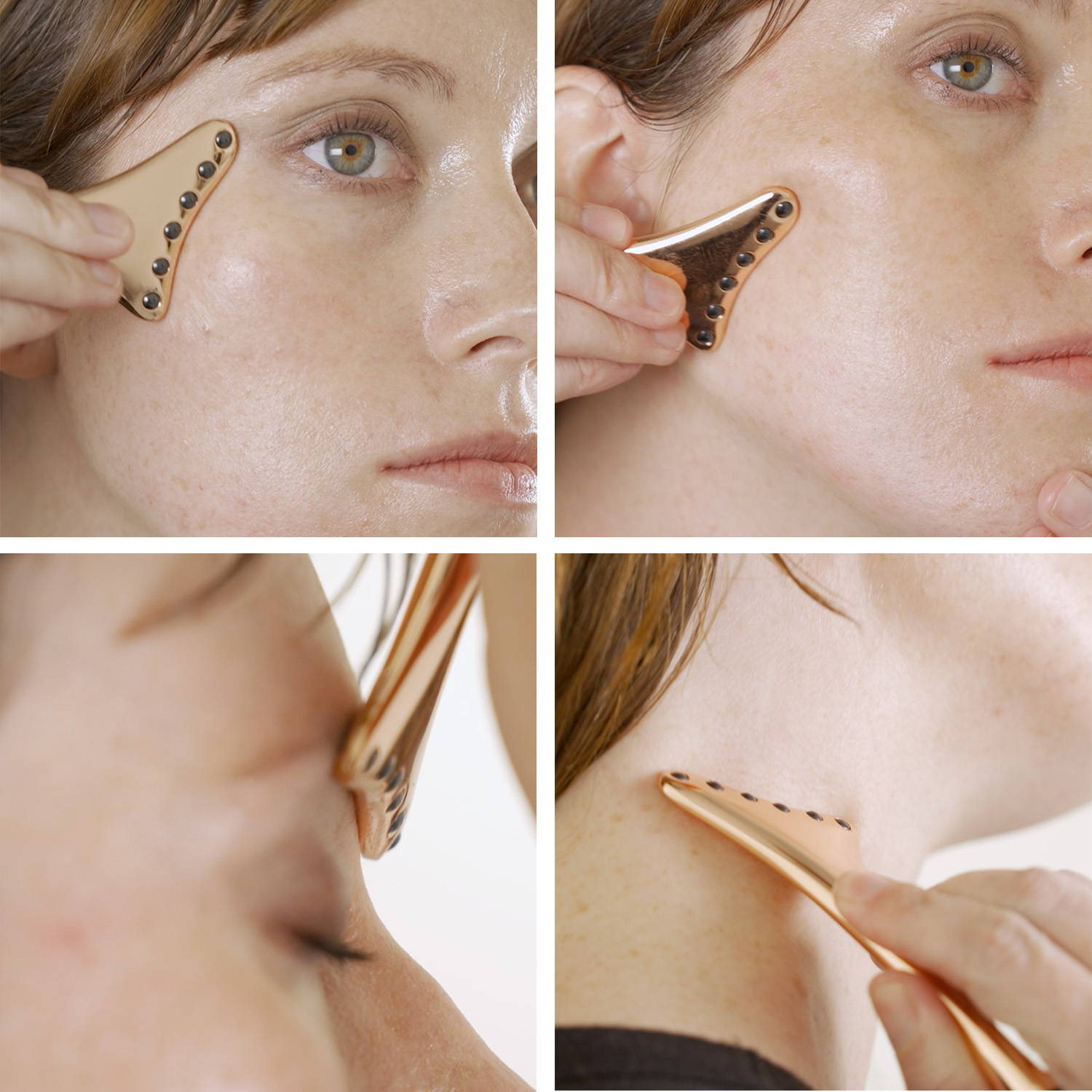 HOW TO USE: FLAT SIDE
Using traditional Gua Sha Massage technique, massage the eye contour and stimulate the beauty points of the face with the bead side to:
✓ Visibly Tighten Pores
✓ Sculpt & Lift Facial Contour
✓ Support Lymphatic Drainage
✓ Stimulate Circulation & Refresh Glow
HOW TO USE YOUR CRYO-TECH FACIAL TOOL WITH OUR ODACITÉ ESTHETICIAN