THE BEST HOLIDAY GIFT SET FOR EACH ZODIAC SIGN ELEMENT
Not sure what to put on your skincare wish list this year? Perhaps the perfect solutions for your skin concerns are written in the stars…
FIRE: ARIES, LEO, SAGITTARIUS
Bright and beautiful, fire signs need a skin routine that unlocks their inner glow and gets rid of congestion that might dull their shine. Your ticket to newfound, age-defying radiance: the Clean-ical Formulations AM + PM Serum Duo.
Featuring an encapsulated Vitamin C serum to help visibly brighten & even out skin tone and an encapsulated Retinol serum to slough off dead skin and smooth out skin texture, this dynamic duo delivers maximum results with minimal risk of irritation, every morning and night.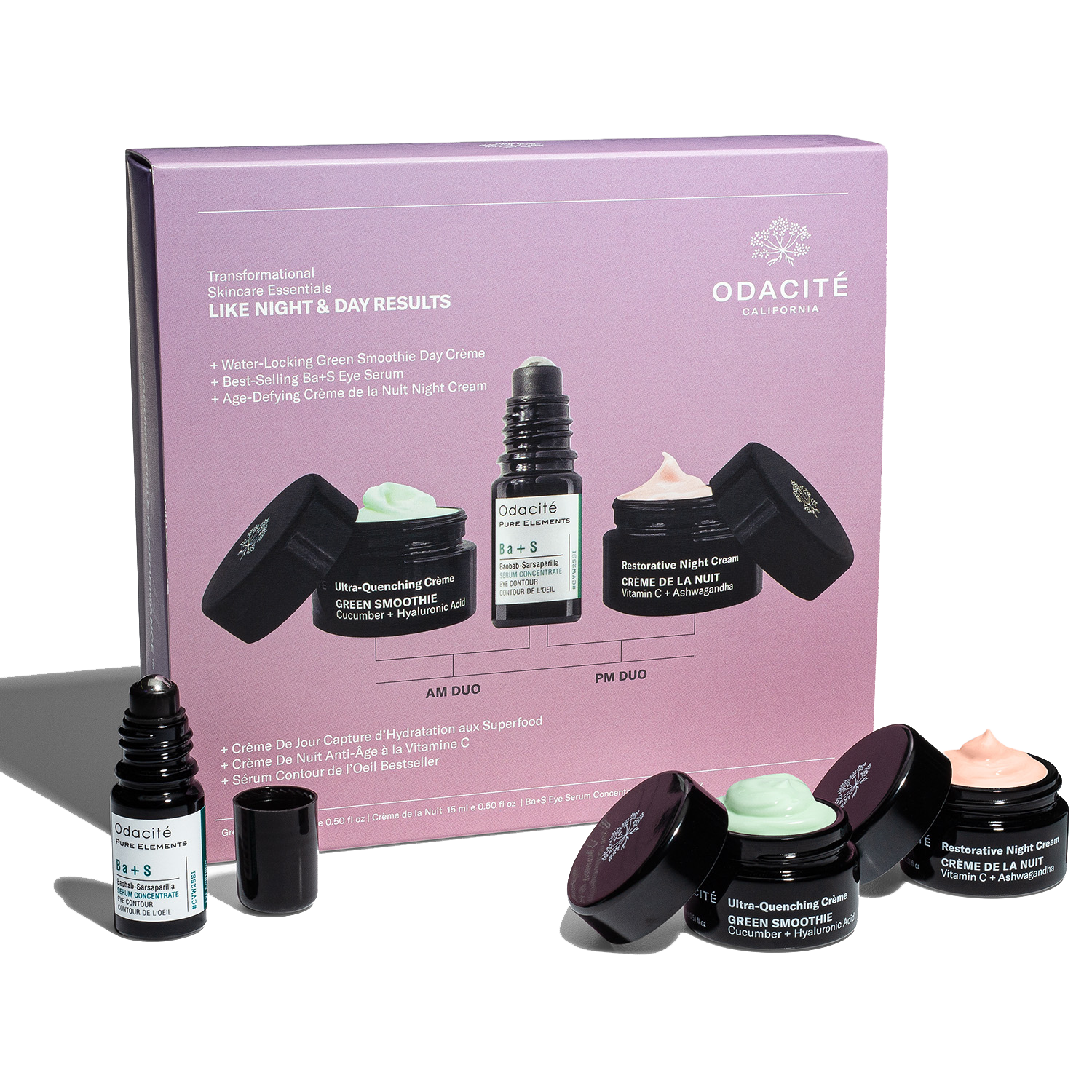 AIR: AQUARIUS, GEMINI, LIBRA
A little all over the place and hard to pin down, air signs just need a little help when it comes to establishing a consistent skin routine. We're here to help! Discover your daily double dose of hydration: Like Night & Day Results.
It's easy as 1, 2, 3: Use Ba+S Eye Contour in the AM + PM to revive tired, puffy under-eyes; use Green Smoothie® Quenching Crème in the AM to instantly revitalize skin without clogging pores; use Crème de la Nuit in the PM to rejuvenate your complexion overnight. Et voilà! Simple, effective, feels amazing, and delivers real results.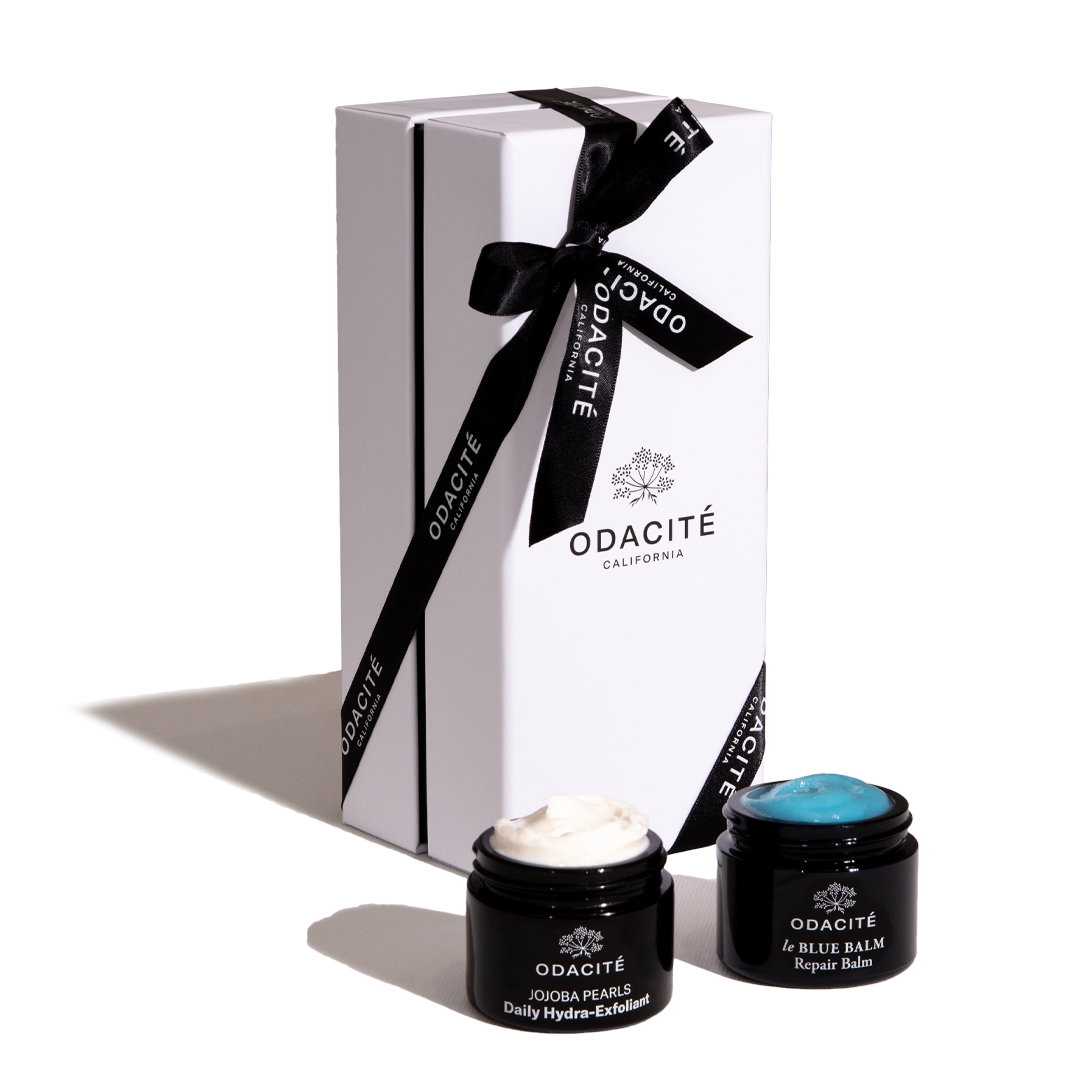 EARTH: CAPRICORN, TAURUS, VIRGO
Stable, grounded, and hardworking, earth signs are pragmatic and simple so they'll want to keep their routine simple but effective. Meet the Smoothe & Soothe Duo.
Start fresh with soft & soothed skin, every single day in just 2 simple steps: 1) Jojoba Pearls Daily Hydra-Exfoliant to shed dead skin cells & resurface the skin and 2) le Blue Balm Repair Balm to nurture the moisture barrier with calming comfort. Et voilà!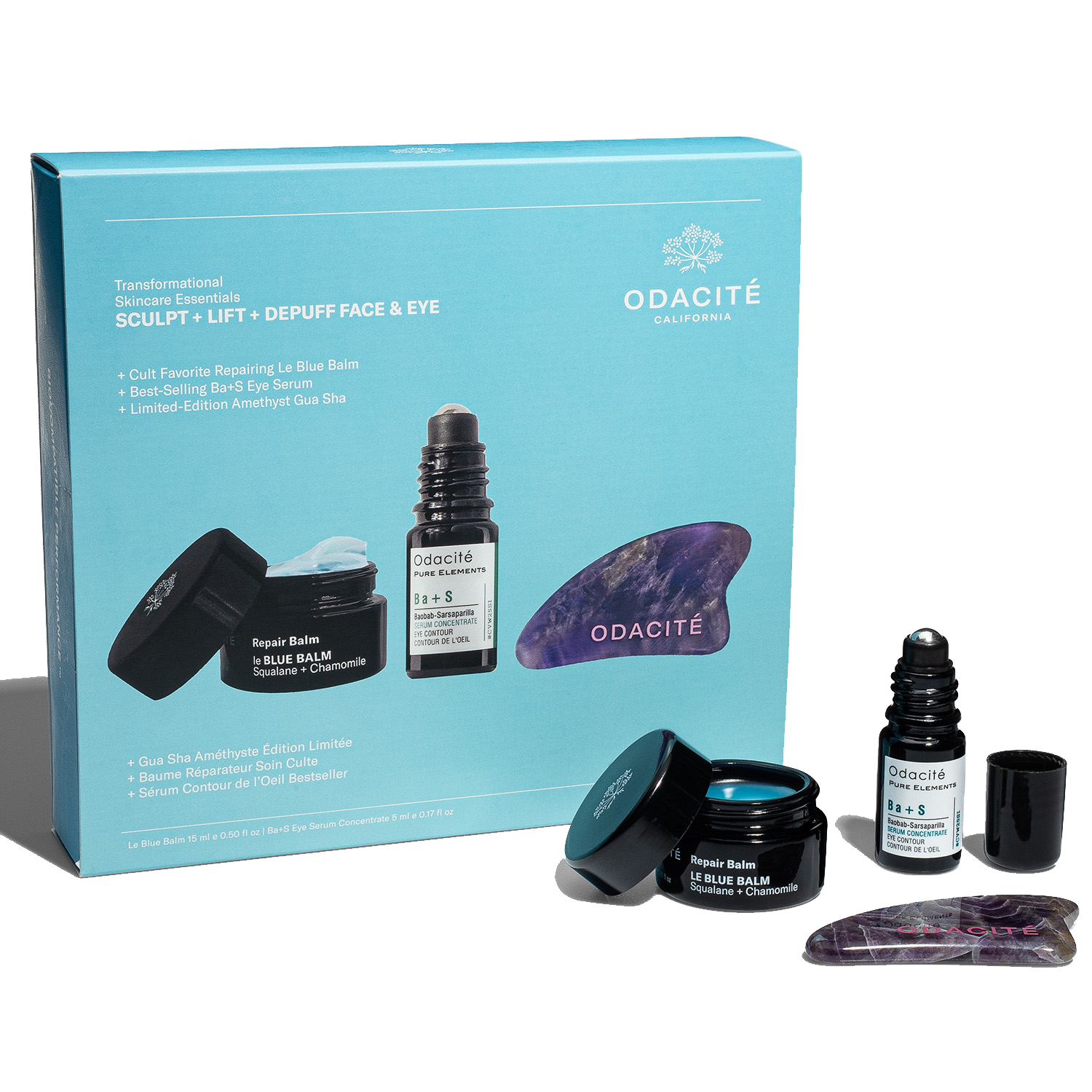 WATER: CANCER, SCORPIO, PISCES
Here come the waterworks! Often overwhelmed by their emotions, water signs are loving caregivers and frequent criers who may need a little depuffing pick-me-up for their skin blues. Your skin savior: the Sculpt + Lift + Depuff Face & Eye Kit.

Use Ba+S Eye Contour Serum Concentrate with Rollerball on the eye contour and le Blue Balm on the face to provide restorative moisture to the skin, as well as some slip for your limited-edition Mini Amethyst Gua Sha to lift and firm the skin.