Principles Of Customization
Why Customize Your Skincare?
Your skin is unique and unique to you only! This calls for tailoring your routine to your specific skin needs. Here are a few reasons why…
You're Not Seeing Results
You're putting time, energy, money and effort into getting the skin results you want - but aren't achieving them.
You Want To Change/Improve Something About Your Skin
No routine or product guarantees complete perfection, but that's not what you're going for! The first step in improving the look of your skin is customization - let's customize to achieve the results you want!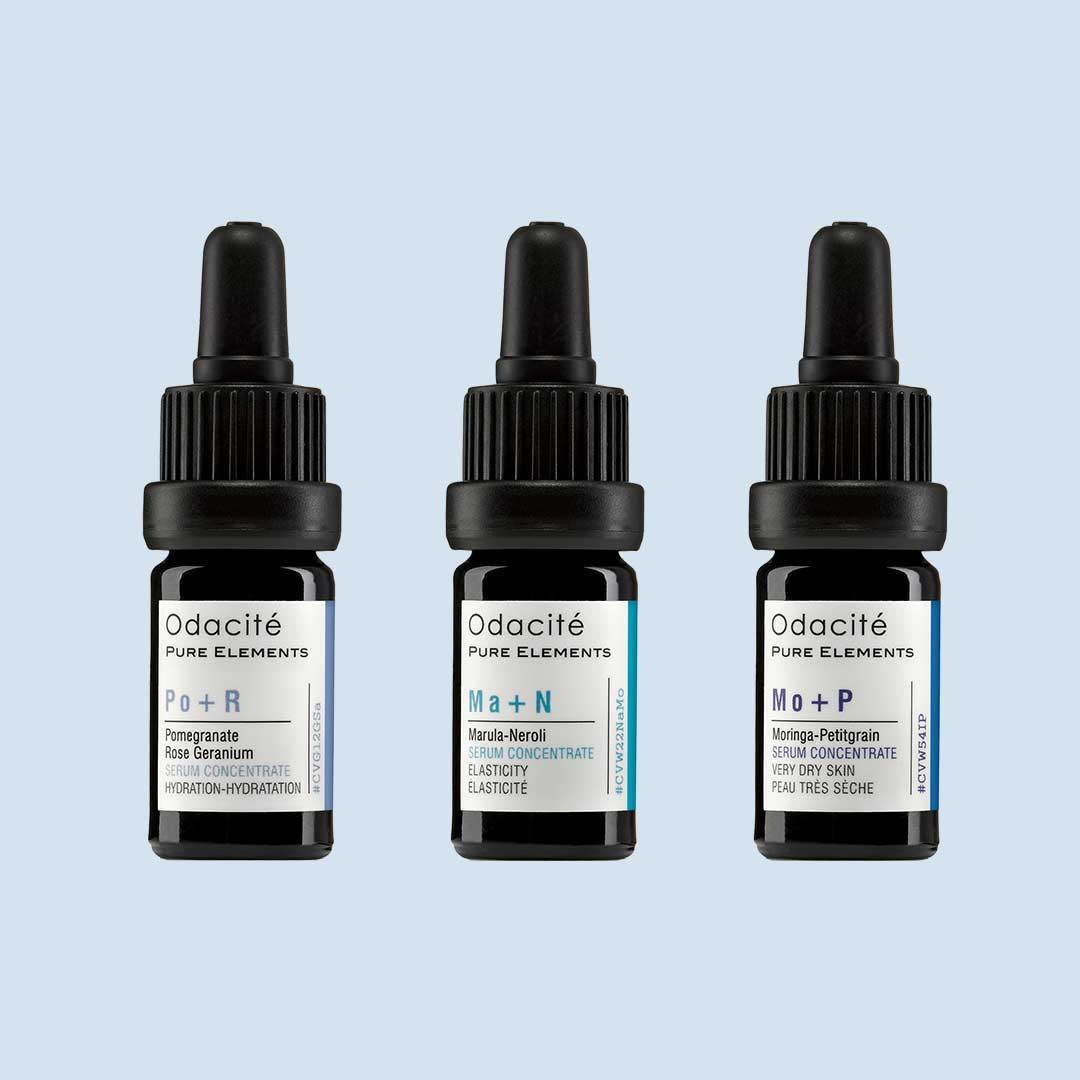 Your Skin Feels Dry
Seasonal changes can suddenly make your skin dry and irritated more than normal. You may not be used to this, but customizing your routine can help combat the random and uncomfortable dryness. Think about adding one or two of these rich and hydrating Serum Concentrates into your routine: Po+R Hydration, Ma+N Elasticity, Mo+P Very Dry Skin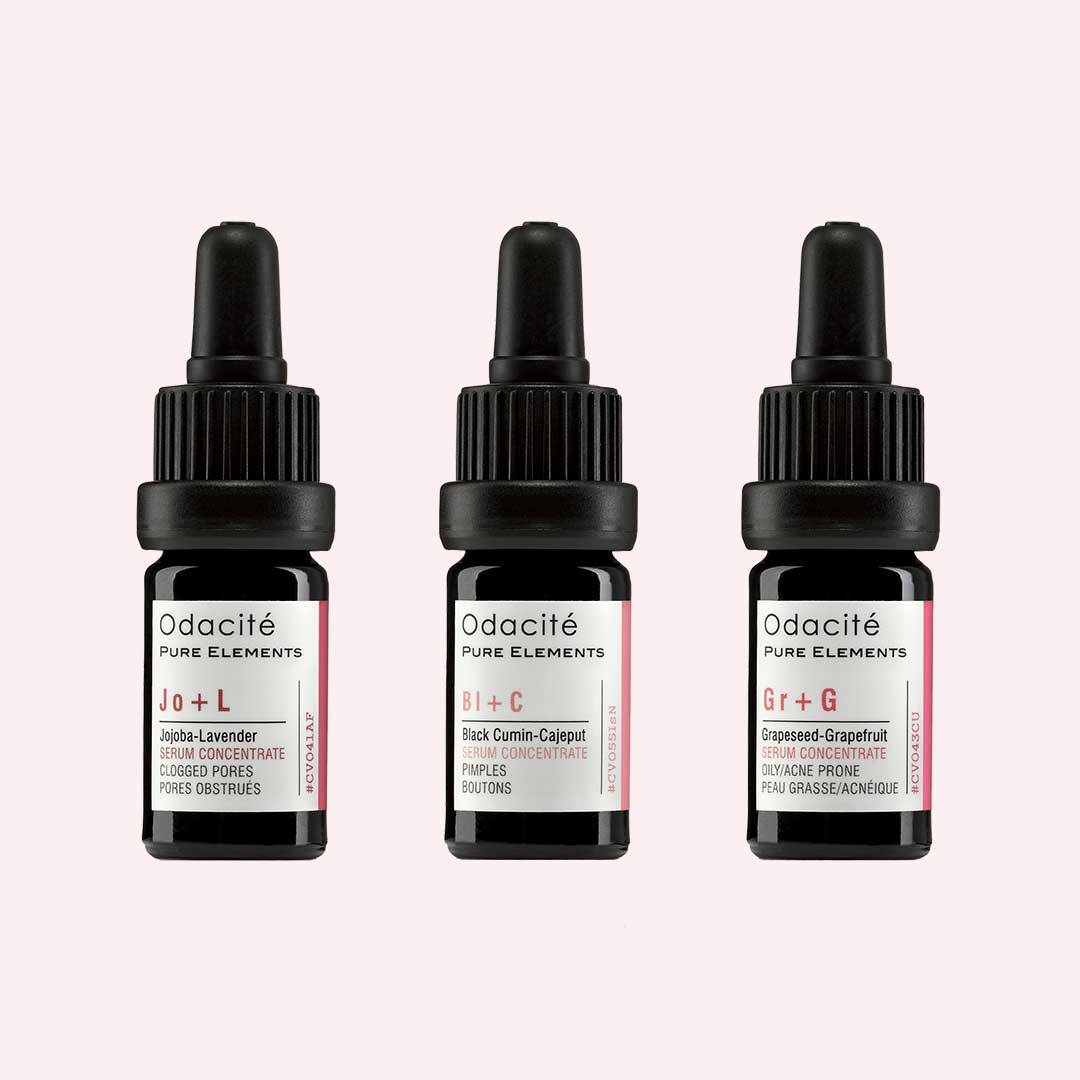 You're Breaking Out
Nothing is more annoying than an unexpected breakout. We all can relate to having congested skin and pimples pop up when we are unusually stressed or not getting enough sleep. Targeting with these purifying and balancing Serum Concentrates can help mitigate breakouts and unclog pores of pimple-causing impurities: Jo+L Clogged Pores, Bl+C Pimples, Gr+G Oily/Acne Prone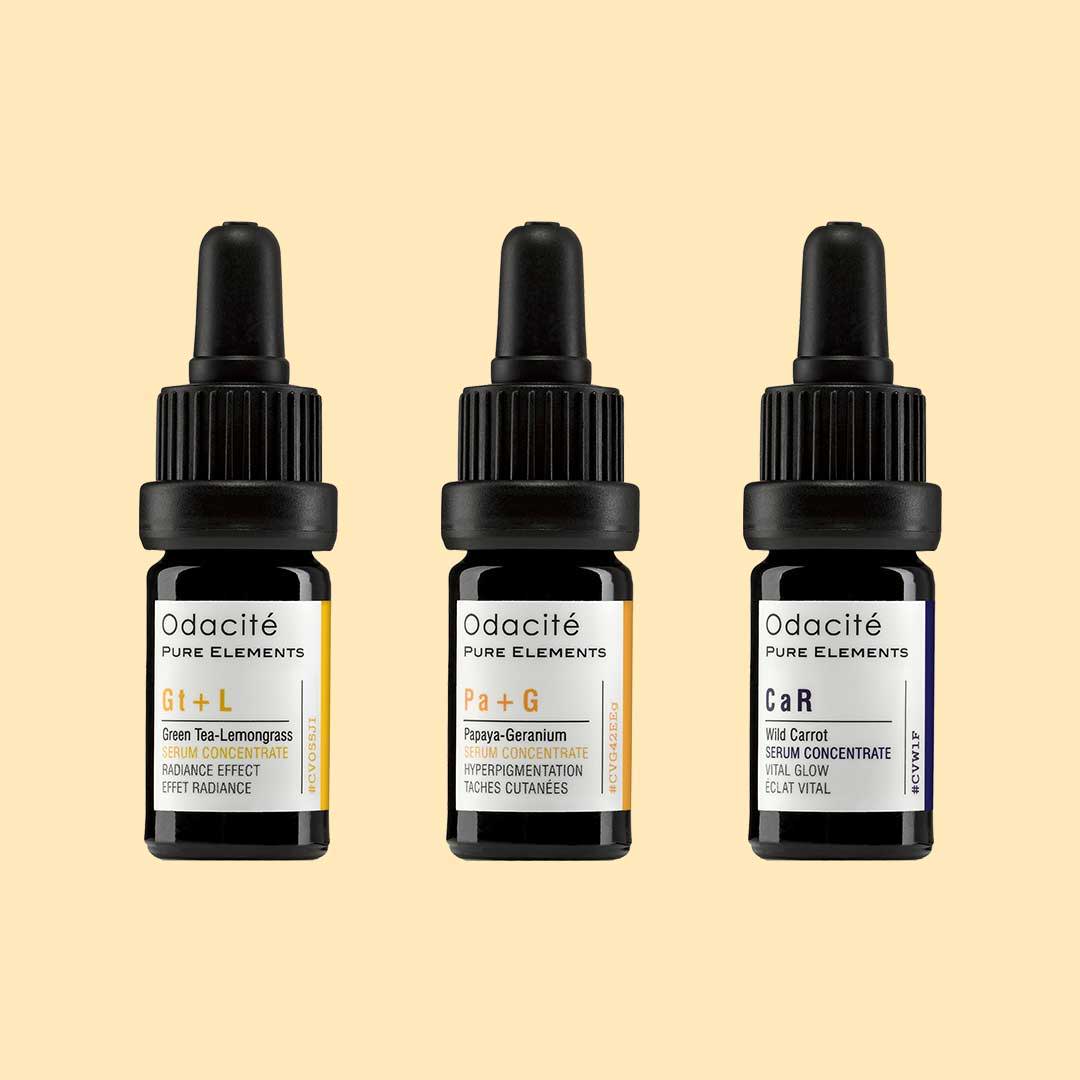 You're Seeing Dark Spots and Dull Skin
Maybe a pimple left behind a little darkness in the skin or too much time in the sun has sprinkled uneven spots across your face. Targeting skin with these exfoliating and radiance boosting Serum Concentrates can help reduce the look of dark spots and give skin a more even-looking, vibrant glow:
Gt+L Radiance Effect, Pa+G Hyperpigmentation, Ca+R Vital Glow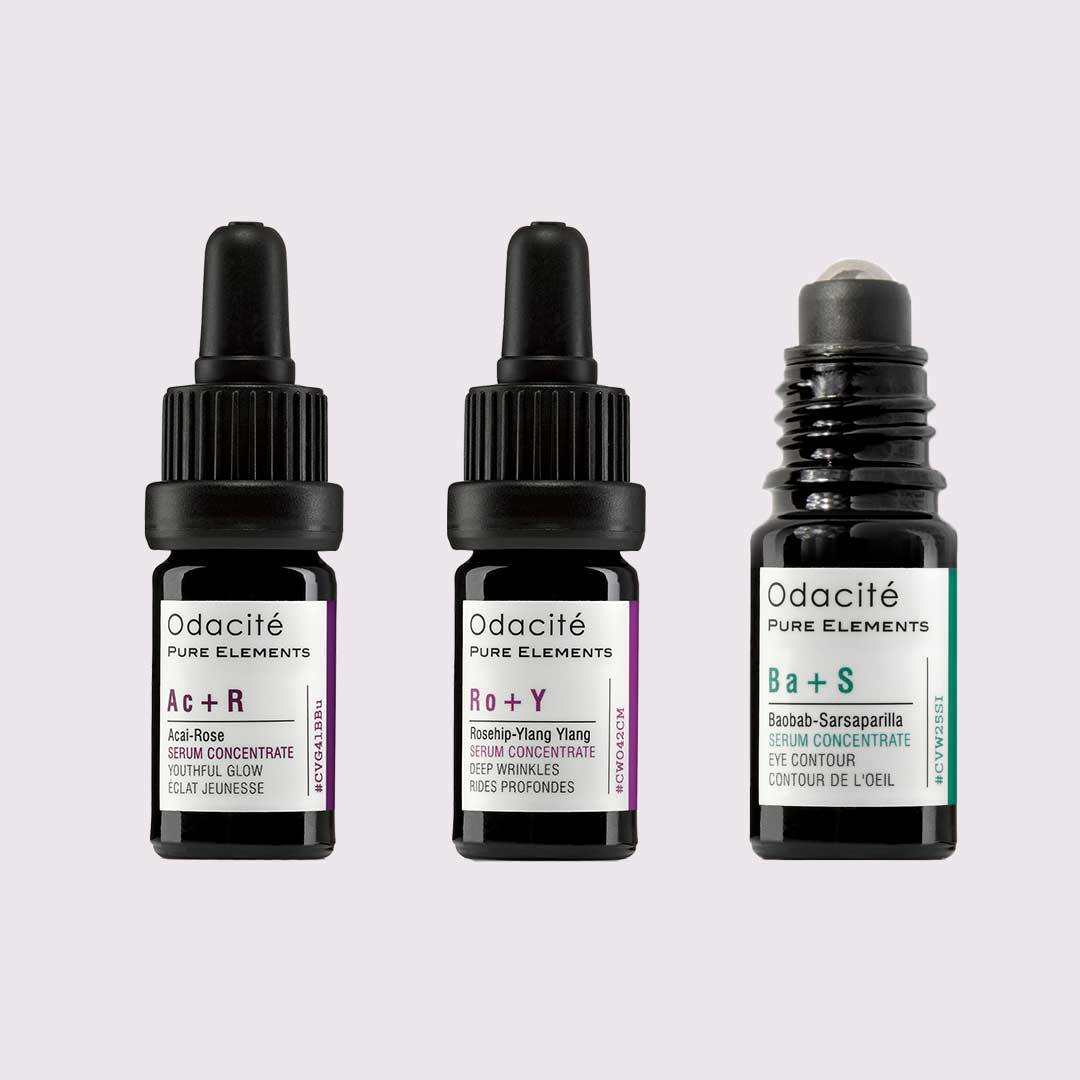 You're Noticing Fine Lines
Aging is inevitable, but that doesn't mean we can't try to help slow the signs of it. Nourish and treat fine lines by adding any or all of these potent, age-defying Serum Concentrates into your routine: Ac+R Youthful Glow, Ro+Y Deep Wrinkles, Ba+S Eye Contour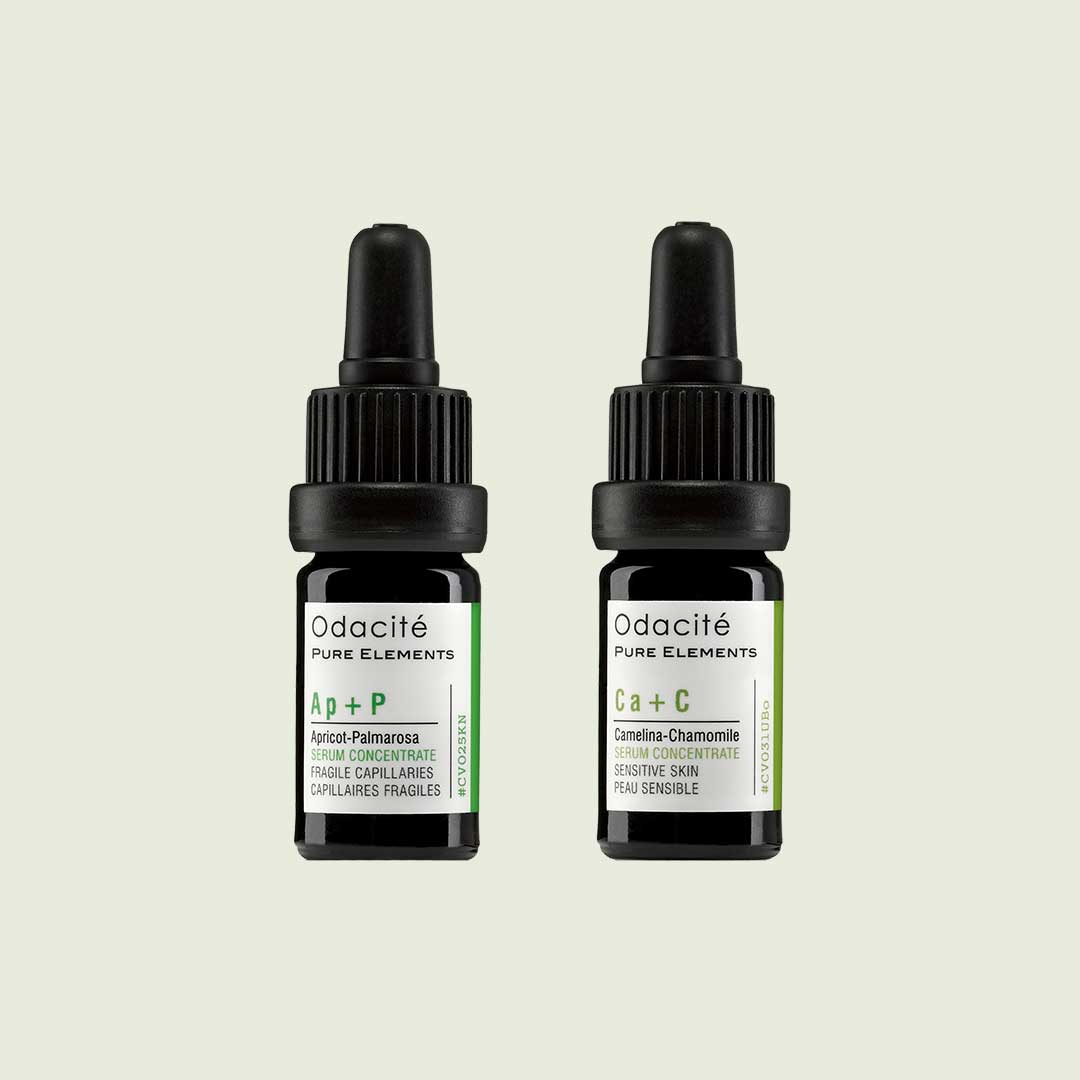 You're Seeing Redness and Irritation
You may realize your skin is actually more sensitive than you thought or maybe your skin is now sensitized from an exposure to irritants in other products. Incorporating any of these calming and soothing Serum Concentrates can help reduce the appearance of redness and help skin develop a feeling of strength and comfort: Ap+P Fragile Capillaries, Ca+C Sensitive Skin
Need Help Customizing?
No worries! Schedule a free 20 minute video consultation with one of our skin experts to help analyze your skin and recommend products that can help you achieve the skin you want.