The sunset of summer has officially ended. Like the fleeting hours of a sunset's pink skies, fall is slipping through our fingers and winter is upon us. The shimmering glow that we maintained so easily in the sun is dulling into dry and parched skin. Women across the globe are filling shopping carts with heavy-duty moisturizers and setting flight alerts for a warm-weather winter reprieve. Heading into winter can feel like heading into war with hydration.
Meanwhile, in sunny Southern California, Los Angelenos will blissfully be utterly unaware of any winter planning and their bright skin shall carry on indefinitely. Should we all plan a trip to LA? Not necessarily. Save your pennies and try some glow-inducing tricks to get that Los Angeles glow, anywhere.
Tip 1: Ingest Your Beauty

The adage 'beauty starts from within' rings truer than ever before - and is precisely why many beauty products are packed with natural vitamins and antioxidants.
At the heart the beautiful California glow is a new approach to eating. The California approach is not about dieting - which implies restrictions and eating less of the food we like, and less of what tastes good - instead, it's about transforming our eating habits to choose foods that are both delicious and bursting with vitamins, antioxidants and minerals.
These nutrient-rich foods also happen to be Beauty foods. They are rich in vitamin A, C, E, as well as the minerals Silica, Sulfur, Zinc & Iron which have a visible impact on the skin.
Here is a list of superfoods to incorporate in your daily eating habits, the more of it, the better the glow :-)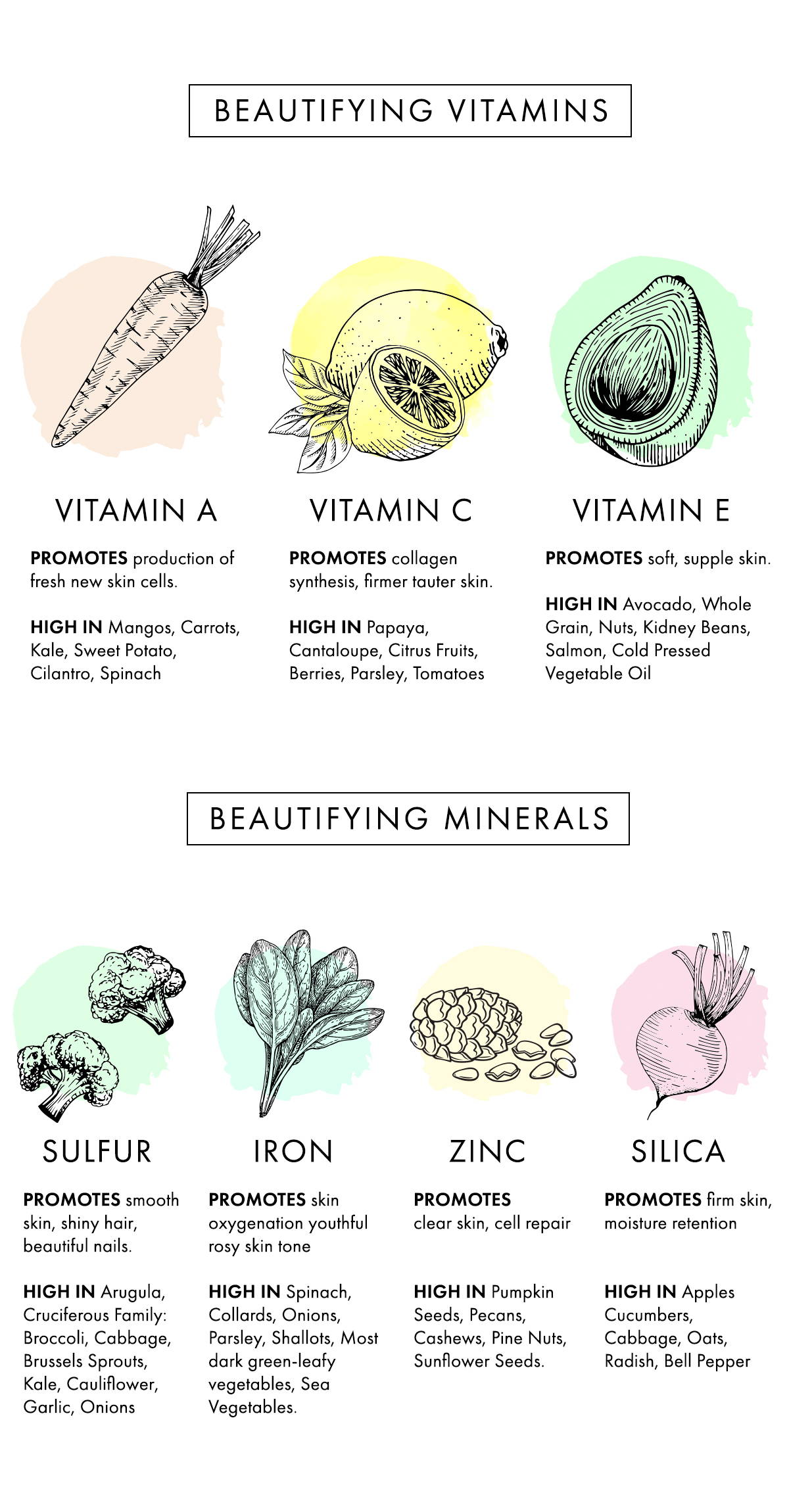 Tip 2: Become a Skin Chef


Just as we swap closets for the seasons, we need to swap in new products for winter. Cold weather can suck the moisture right out of the skin and be sure that indoor heating will wring out those last drops. As our skin is braving all of the elements, it's important to replenish with more hydration that you think it needs. What worked in the summer simply won't be enough in the winter.
To counteract with the soul-sucking cold, look no further than your pantry. Crunchy LA girls are definitely onto something when they shop the Whole Foods aisles for their beauty regimen. Some pantry staples that double as skin hydrators include coconut water, yogurt and manuka honey. On your next self-care Sunday, get ready to turn into, what we like to call, a Skin Chef, and get mixing with our Synergie [4] Immediate Beauty Perfecting Masque. This customizable masque powder is an extraordinary 4 in 1 beauty treatment that delivers results after the very first application.
Try our hydration recipe!
Mix 1.5 tsp of Synergie [4], 5 tsp Jojoba oil, 1-2 drops of Mo+P Very Dry Skin Serum Concentrate, 1 tbsp Coconut Water (+ more until desired consistency reached). Whisk together and apply as a face mask for 15 minutes. The result? A radiant and hydrated complexion.
Tip 3: Winterize Your Skincare Routine

Your sweater is not the only one that should get heavier with the colder months. Your face moisturizer should be thickening up to protect and quench your skin for optimum hydration.
An easy way to winterize your routine is by adding our Serum Concentrates, as they are a great source of essential fatty acids like omegas 3, 6, 9 that will help quench thirsty skin during the winter months. Our Serum Concentrates are remarkable as they can be mixed into anything -- moisturizer, foundation, use alone for an intensive deep dive or mix together for a serious boost. And since they are targeted, you can answer any specific skin concerns with total precision.
Discover our limited-edition Paris to LA Gift Set that will give you a super hydrated and irresistible glow this season!