You found THE products that make your skin glowy, dewy, pimple-free and/or look younger: kudo! But... what if with time they'd lose their magic? Is that even possible? Don't panic, there's an explanation for everything and there's one for something called "tachyphylaxis" or in simple words "skin resistance", aka when a product loses its efficacy because your skin adjusts to it with time...
Let's answer questions you might have about this (hot) topic!
"Products I'm applying on my skin don't really work, what should I do?"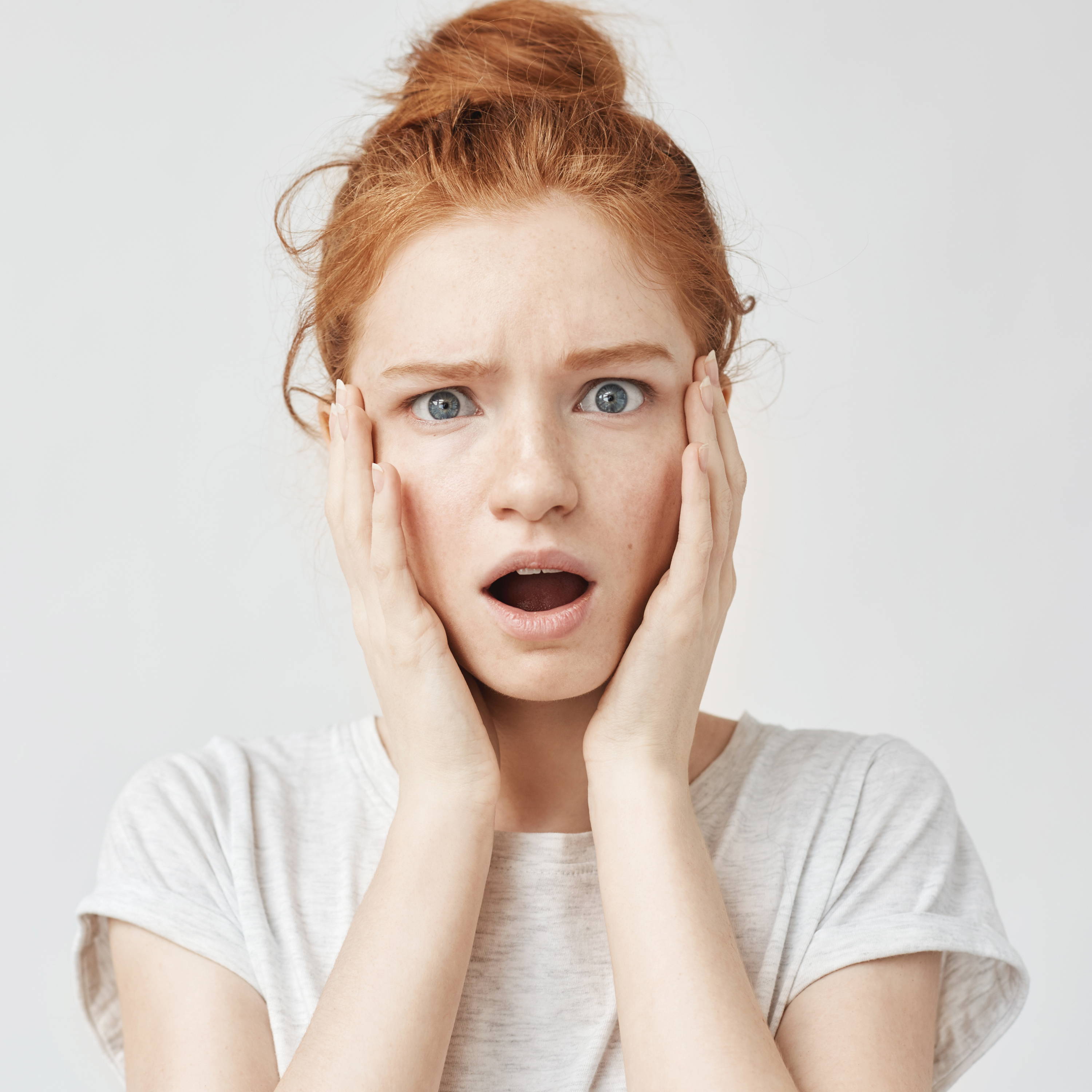 When something doesn't work, better move on! If you apply a moisturizer daily for weeks and your skin is still dry, it's either just not efficient at all or not suitable for you. Ditch this product asap and know the type of skin you have here. Check also your products' labels, the expiration date may have passed… Learn how to read labels and know that the shorter the expiration is, the fresher the product is.
"Shall my skincare routine change with the seasons?"
Definitely! Seasonal skincare routine is a real thing as hydration levels and sun exposure vary according to seasons and in between them, so it's important to feed your skin with the right actives.
During winter, to rescue a very dry and parched skin, start by cleansing once or twice a day to remove dead skin and allow your moisturizer to penetrate efficiently. Blue Aura Cleansing Water contains Micelles - an ingredient in French Micellar Water - that swipes away impurities without drying out the skin. For ultimate hydration and revitalizing nourishment, apply a drop or two of A Winter In Paris serum directly on skin or in your moisturizer. Nutritive Marula oil, antioxidant-rich Green Tea, plus vitamins A, C, E & F of Moringa, Baobab and Pequi, create a perfect synergy to defy the cold… oh la la!
During summer, privilege products that contain Salicylic Acid or Willow Bark as it has the same properties to minimize the appearance of pores. If you don't know mists already, it's the best solution to refresh, hydrate and treat your skin at the same time. Mint + Green Tea Hydra-Purifying Treatment Mist clears skin and offers the similar pore penetration effect... but for summer skin. Improve the look of brown spots, fine lines and wrinkles with few drops of A Summer In Hossegor on skin and for la touche finale don't forget to apply a moisturizer with SPF. Your mum said it and we'll say it too : always protect your skin from the sun :)
To make the transition between two seasons smoother for your skin and your soul, youthful-purity A Spring in Tokyo and vitamin C-rich An Autumn On the World Serums are rescuers! Bonus tip : apply your serum concentrates on skin and massage your face with Gua Sha stones for a pure moment of relaxation to combat seasonal mood swings!
"Shall I rotate some products I use daily?"
Products that contain silicones have a smoothing effect on skin but they are not so good for your health and if your skin is not washed off properly, the particles hang in there and limit it to look glowy and healthy. Use these products with parsimony and exfoliate your face once a week with the Synergie[4] Immediate Skin Perfecting Beauty Masque as it contains 4 Synergies of ingredients to : Detox [ Activated Charcoal + Clay], Peel [ Papaya Enzymes + Fruit Acid ], Brightens [ Vitamin C + Papaya Enzymes ] & Firm [ Vitamic C + Probiotics ].
"So why does my favorite cream seem to not work as it used to?"
Don't be fooled, it still does! It's just that you are used to the result. To extend your fav product potency, store them in a cabinet outside of your bathroom as humidity can alter actives. Check the expiration dates and follow a routine in that order : cleanse, tone, treat, apply serum, moisturize and finish with sunscreen if the sun is shining. That's the golden rules on glowy skin 😉